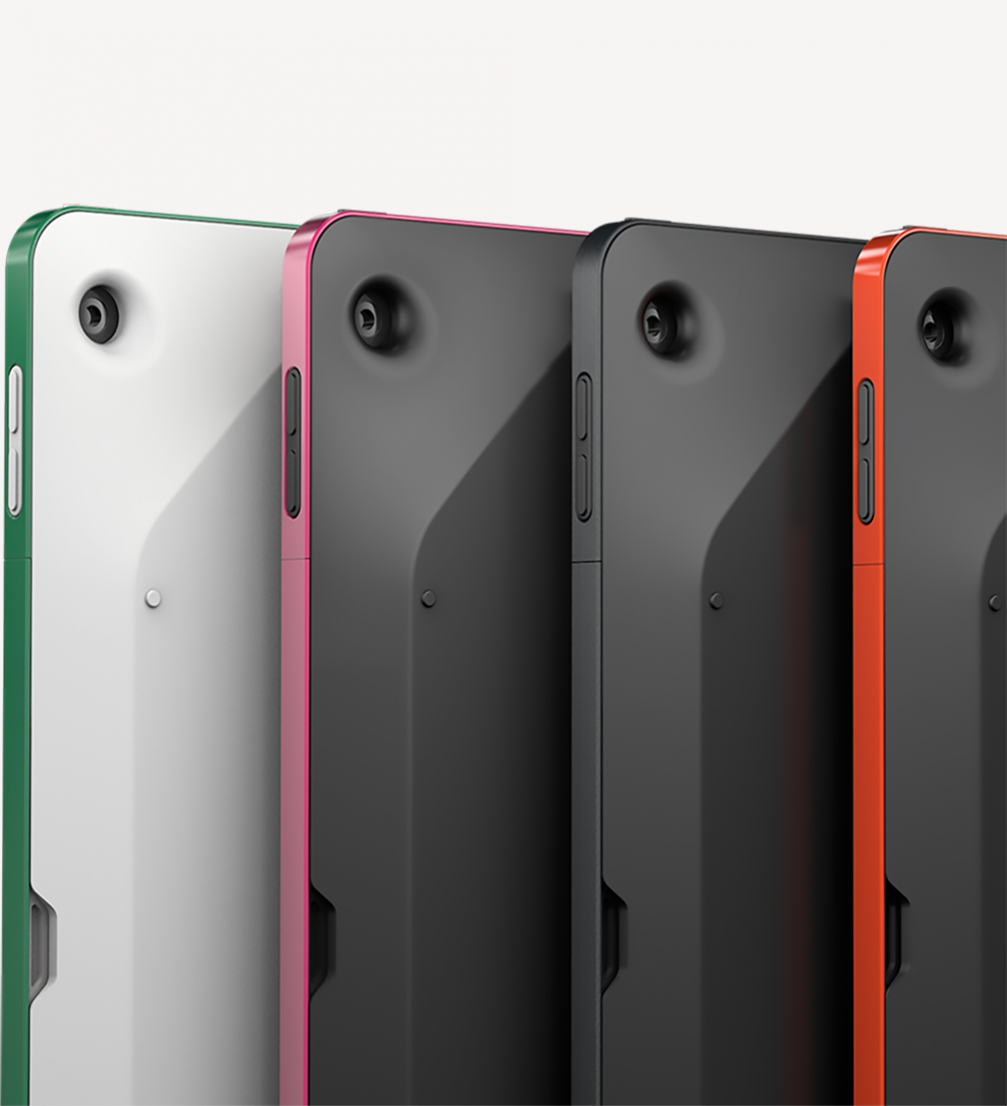 «Ampple», an iPad case that provides an enhanced audio–visual experience, has successfully launched a campaign on the crowdfunding site «Indiegogo» this week. It features an elaborate design, high sound quality and functionality that gives users the opportunity to enjoy and share unimpeded audiovisual content.
«The iPad is known for its high–definition display that enriches the video quality of user's favourite movies, shows and video games. However, its audio quality often falls short of the visual experience,» Viesturs Sosārs, CEO of «Ampple», explains the reason behind the idea to create a portable sound system that greatly enhances the music, gaming and video viewing experience. «iPad's sound seems fine to a listener, but if there are several of them in the room, it is not enough,» continues Rihards Funts, designer and co–founder of the company.
Form and function
Featuring «Coneq», a pro–grade sound correction algorithm, and an innovative acoustic design in the inner sound channels of the case, «Ampple» produces powerful audio via its front facing speakers and makes the iPad three times louder. Powered with Bluetooth technology,  in addition to iPad Pro, iPad Air 2 and iPad Mini 4, the «Ampple» speaker case can also be paired with other Bluetooth–enabled devices. «It is important that, thanks to Bluetooth, one can use «Ampple» not only as a case, but also as a separate speaker, that can stand, for example, on a desk,» emphasises Kaspars Kalnišs, the third co–founder of «Ampple» who takes care of technical issues. On the inside, each case has a 5000mAh battery that lasts up to ten hours, so it doesn't utilise power from the iPad itself.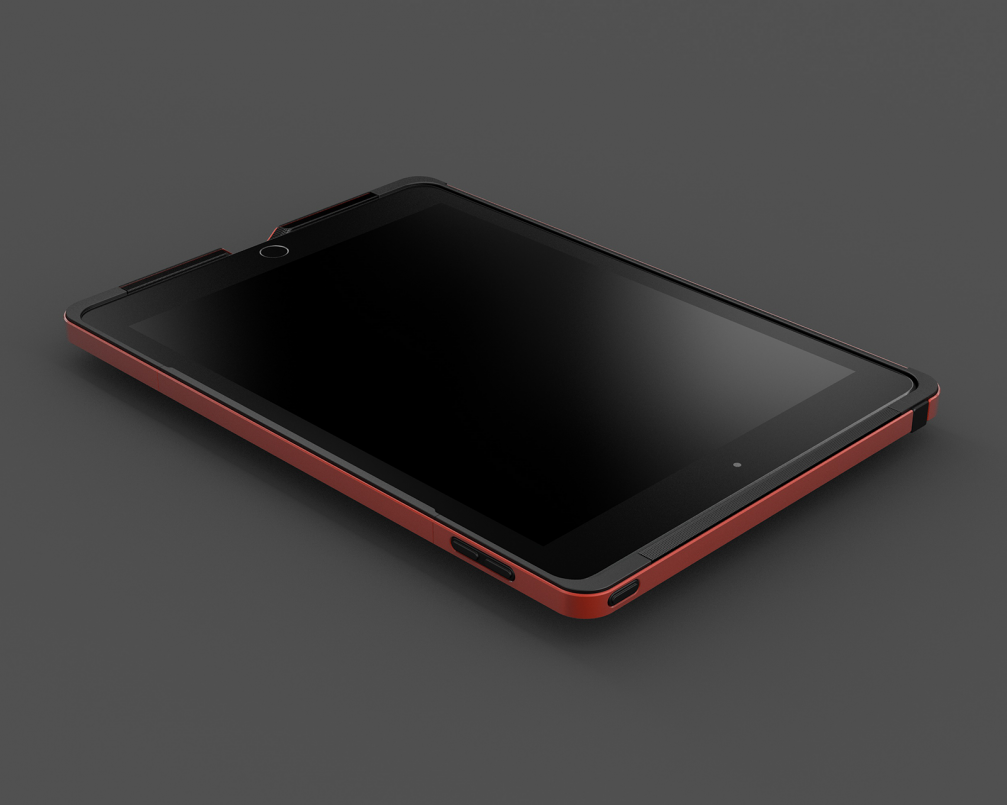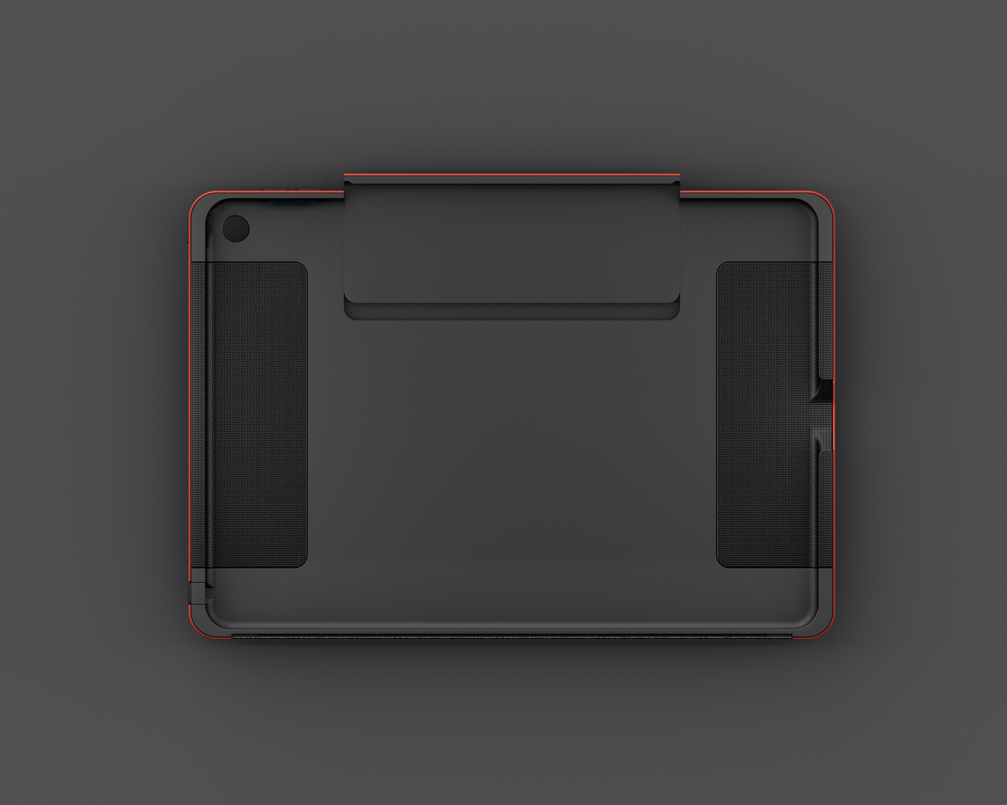 Featuring a lightweight design, «Ampple» is built with durable polycarbonate material and it only adds 12–14 mm thickness to the iPad, and weighs less than a pound. Unlike other cases, «Ampple» does not inhibit the functions of the iPad's buttons, camera or microphone. The headphones are also compatible: «The main argument in favour of the use of headphones is that one should use them not to disturb others in a public space. However, if you want to show audiovisual content to others, they are not the solution. Yet they are still compatible — we wanted for all peripheral equipment to work properly,» Kaspars comments. When the case is closed, the speakers still go on, which is a good feature during events — to protect the gadget from physical damage.
Setting the goals
Currently, «Ampple» accessories are available in four colours — black, red, mint green and violet, which is the corporate colour of the crowdfunding site «Indiegogo». Viesturs explains that the violet ones will be available only during the campaign to thank the early backers. For a smart campaign it is also important to decide what will happen if the raised amount will exceed expectations. If this is the case, one of «Ampple's» stretch goals is to complement the range of colours offered.
The «Indiegogo» campaign, which has a funding goal of 50,000 USD, features a limited amount of Early Bird Specials of 95 USD along with several other rewards. When asked what would be the retail price, Viesturs says — around 150 USD. So far those are only estimates, drawn from conversations and observations at the CES technology fair. «The reality is that we are trying to figure out how much it would cost and then produce it in order to be profitable,» businessman comments.
Learning from others' mistakes
To be fair, it should be mentioned that «Ampple» are not the first to think of such product. «There have been attempts to create something like this and they failed. We think that we know why that happened. The difference between success and failure lays in details. This is an attempt to do some things differently,» Viesturs is confident. He points out that other's failed efforts are good, not bad news for «Ampple»: «If there hadn't been any previous efforts, I would be very suspicious, because, apparently, there is no demand for the product or it has some other disadvantages.»
«Ampple» was founded a year ago, then named «Sonocase», but this name seemed to be too descriptive. Besides, it could have caused some difficulties with the trademark registration in America, where a company with similar name already operates in the audio technology industry. It was clear that the name has to be changed now — later it could be misleading for the audience, especially if the campaign turns out to be successful. That is why «Ampple» — amplified «Apple» — was born.