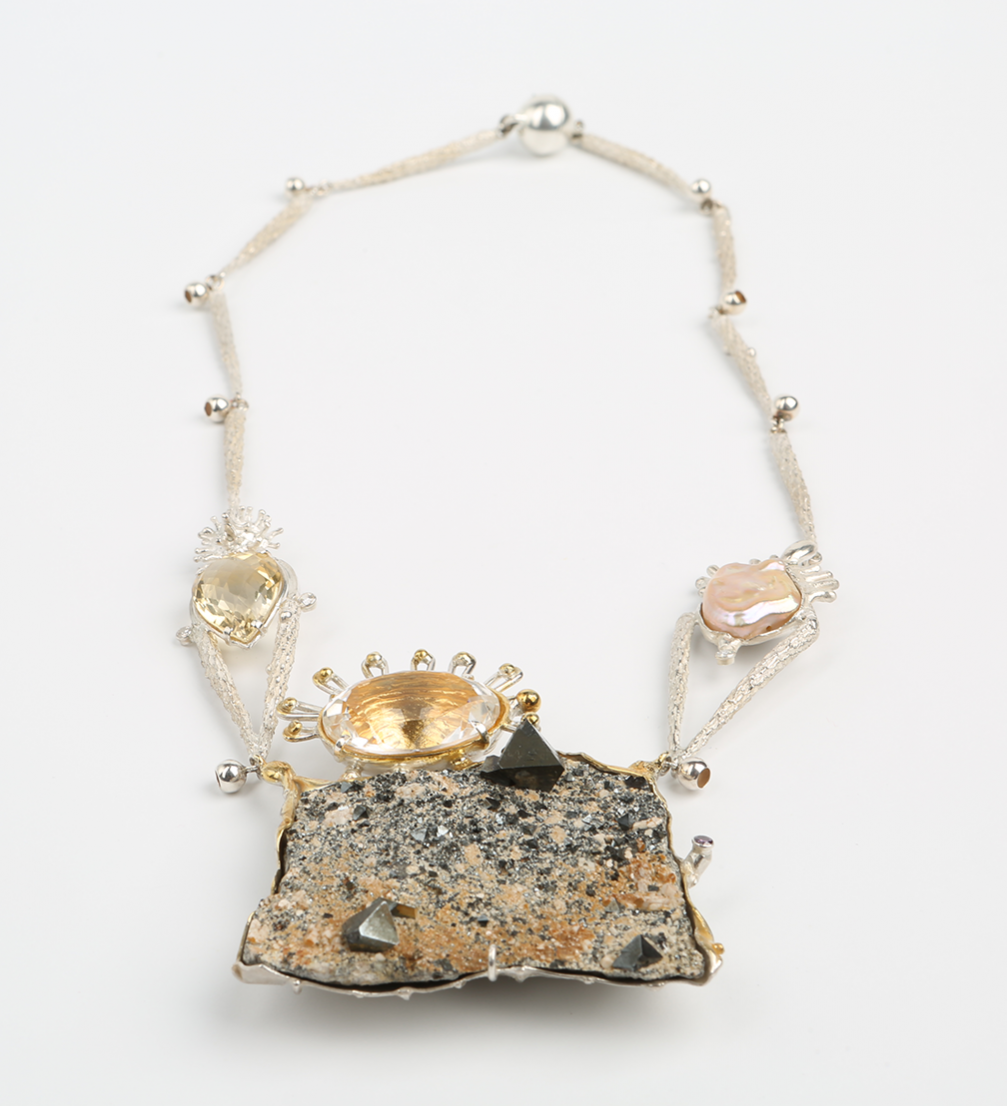 From May 20 to June 13 art gallery «Putti» will present a solo exhibition «Raining Stars» of Latvian contemporary jewellery artist Māris Šustiņš. Stars of different colours and forms shine in all their brilliance in a jewellery collection, created using modern methods of metal smithing, as well as traditional precious metal handling methods.
Māris Šustiņš is a graduate of the Metal Design Department at the Art Academy of Latvia. Currently he is Head of Metal Design programme at Riga School of Design and Art. He is considered to be one of the most romantic Latvian jewellery artists whose style is constantly changing and surprising his admirers. Sometimes one can spot sensual romanticism in his works, sometimes — lyrical elements of Art Nouveau. His jewellery may feature complicated technologic experiments as well as to strike with an unexpected simplicity. Šustiņš works with both fine jewellery pieces to large metal design objects.
Part of the artist's creative work will be on show in the exhibition «Raining Stars» at the «Putti» art gallery. «Raining stars — that is when we look at the sky and try to count shooting stars. These stars give us hope, love and the great chance to wish for something. Maybe the stars fall for us? Maybe they are tired from shining for billions of years and by flashing up one last time they fade out, making us turn our attention to them for a least a couple of seconds,» Māris Šustiņš shares his thoughts that have inspired the exhibited works. In the collection presented at «Raining Stars» titanium is used as a background for silver, gold and jewels of different colour and form. Clean shapes and volume in contrast with intricate and complicated structures attributes countless possibilities of character, depth and even a surprise effect in the jewellery pieces.
The exhibition will be open at the art gallery «Putti», Mārstaļu iela 16, Riga, from May 20 to June 13. More information on the exhibition and the jewellery designer Māris Šustiņš can be found on the homepage of «Putti».