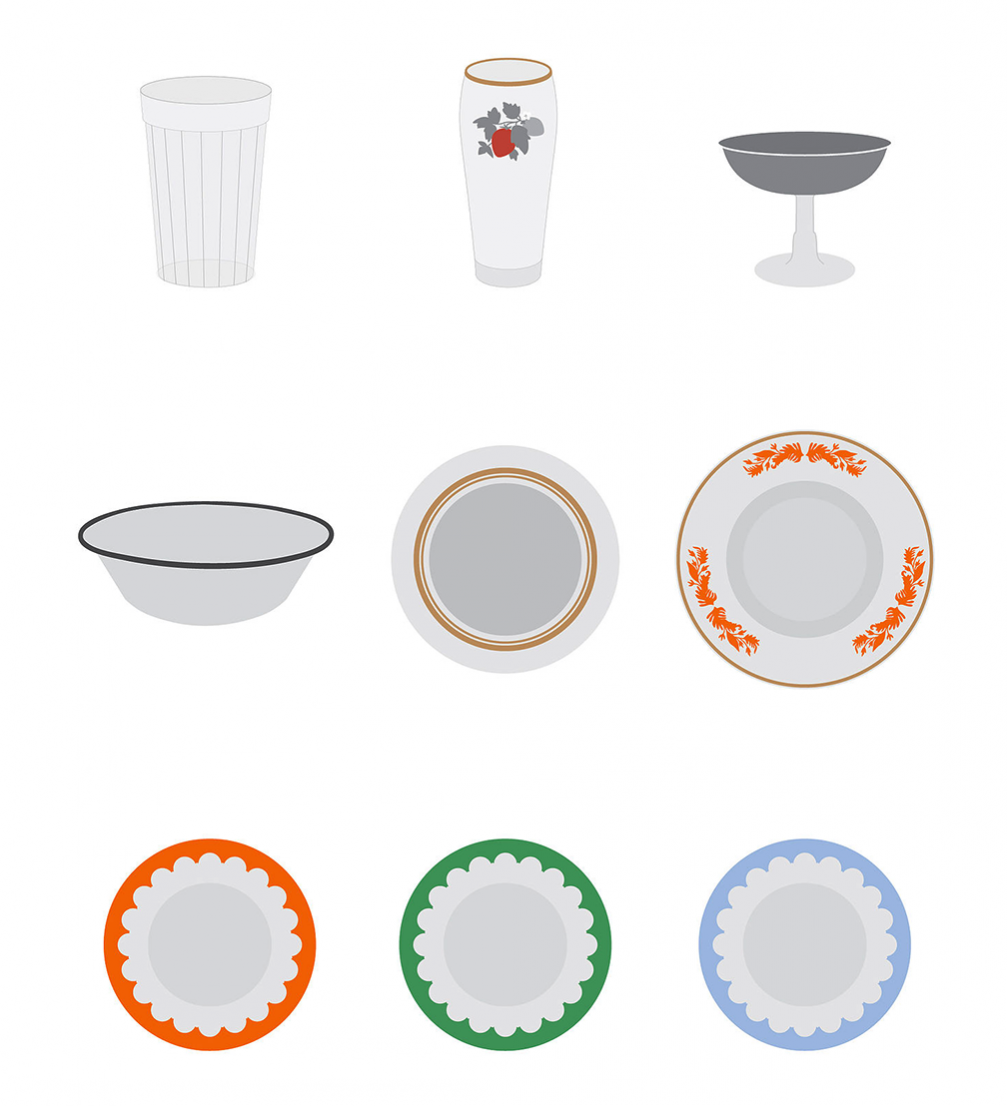 «Location code: Lubāna» by Sandra Žvagina
In her graduation project at the Art Academy of Latvia Functional Design Department, Sandra Žvagina has created a research project «Location code: Lubāna». The result of the two–year long studies of Lubāna's identity can serve as a handbook for local entrepreneurs and residents.
Sandra Žvagina was born and raised in Ventspils, but several years ago her oldest brother Oskars and his family moved to the town of Lubāna to fulfil his dream of a winery «Lubānas vīnotava». For her Bachelor thesis Sandra had already created a visual identity and a concept of packaging design for the winery.
The searches of Lubāna code were inspired by her brother's desire to be respectful to the region and its history while developing the winery. For this reason Sandra focused on the search for various characteristics of Lubāna, in particular, elements that would help to create a new public or private environment in Lubāna, including the winery's tasting room.
A code is a system of symbols, letters, or words given certain arbitrary meanings, used for transmitting messages, while the «Lubāna code» is a helpful guidebook for existing and upcoming Lubāna's entrepreneurs in landscaping the public environment and creating new hospitality places in the region. It also strengthens the local identity and patriotism, and Sandra believes that such approach of design research is also applicable for code searches in other places of Latvia.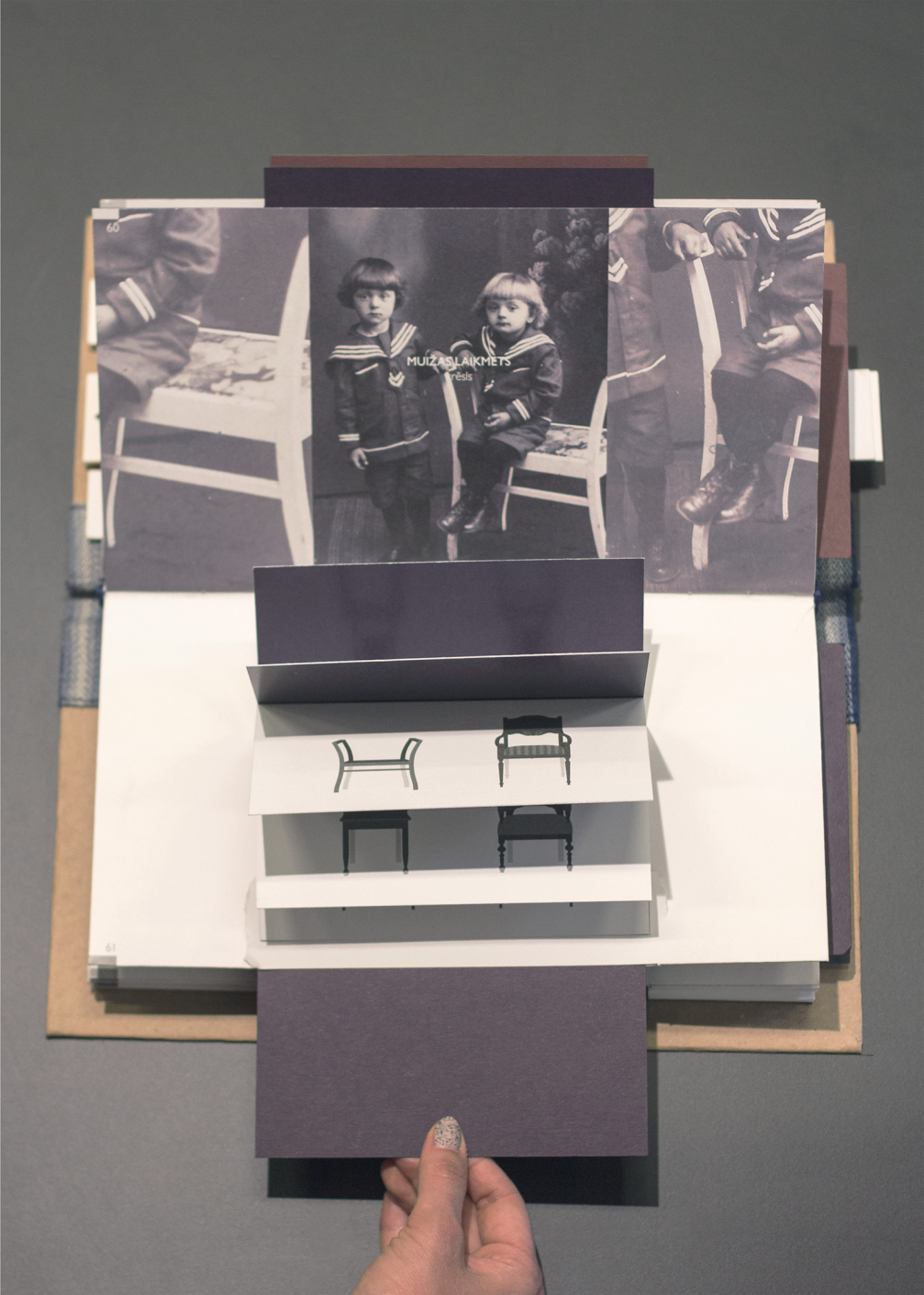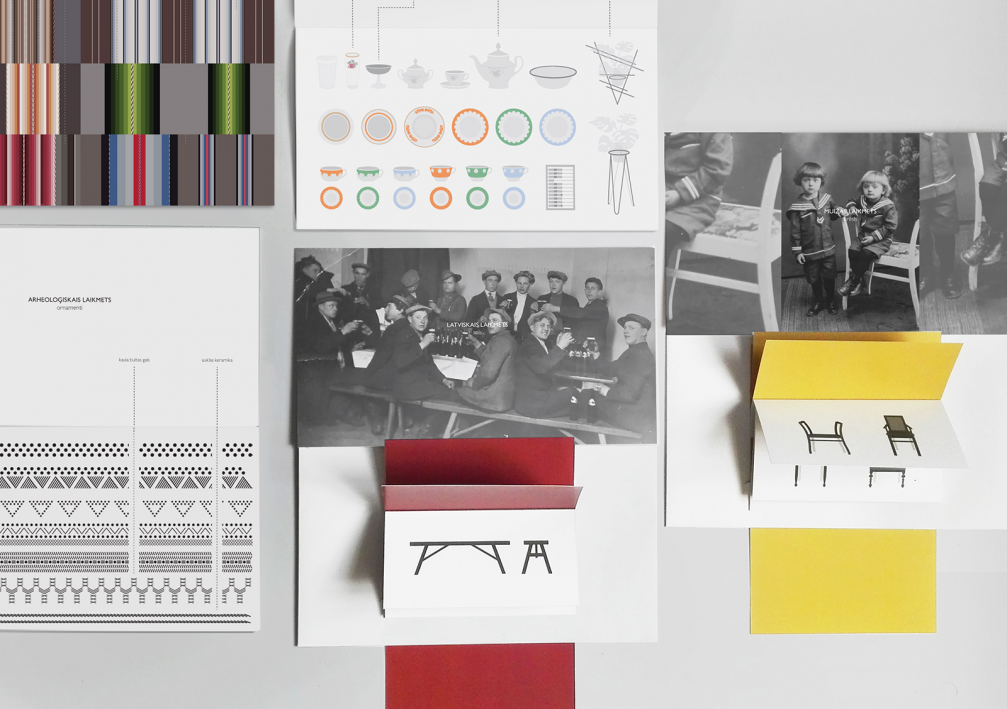 The voluminous research is compiled in a book. Since the target audience of the project are not designers, contrary to the format of brand books with certain rules and regulations, this book gives simple tips, such as «use what is already available, do not throw seemingly old furniture out, combine it with contemporary items and functions». The book features interactive details to make one's discovery of Lubāna more interesting.
The book features around 200 various elements — drawings of discoveries and characteristic items of Lubāna. The elements are organised by their affiliation to one of the four eras that were found to be significant to Lubāna and distinguished as stylistic frames. Further the elements are divided into more specific categories — colours, ornaments, furniture and objects.
The fabric for the book is exclusively woven by Lubāna's local artisan Sandra Valaine. Sandra also thanks the companies «Antalis» and «Purpurs» for their help. In addition to the book, a website is also created and can be easily updated in the future or even supplemented by a platform that the local residents could get involved with.
Sandras Žvagina's Master's thesis was supervised by Barbara Ābele, associate professor at the Art Academy of Latvia.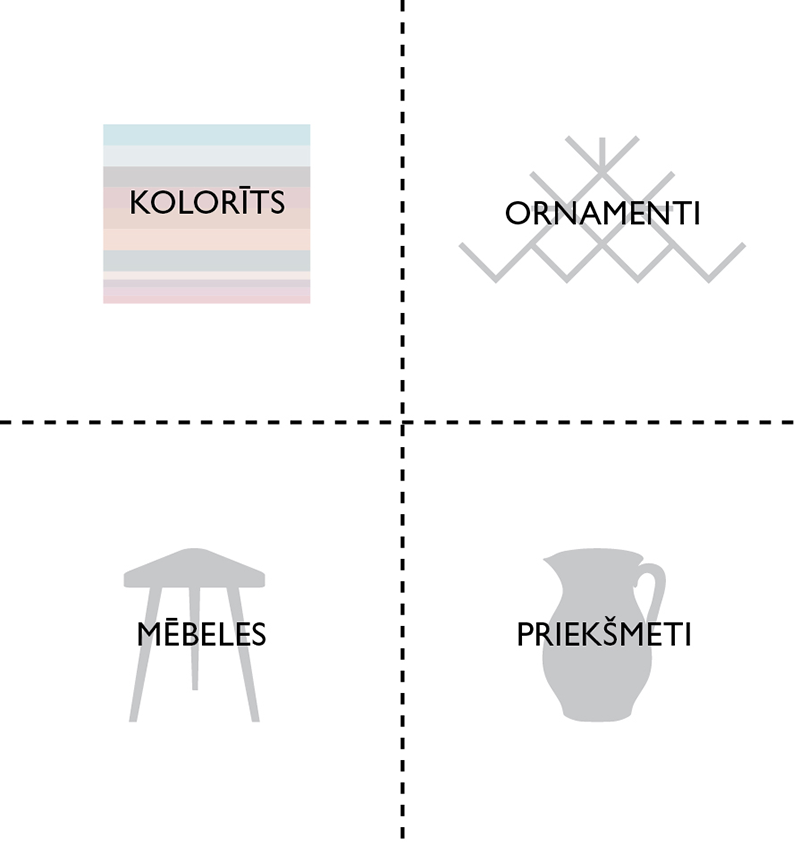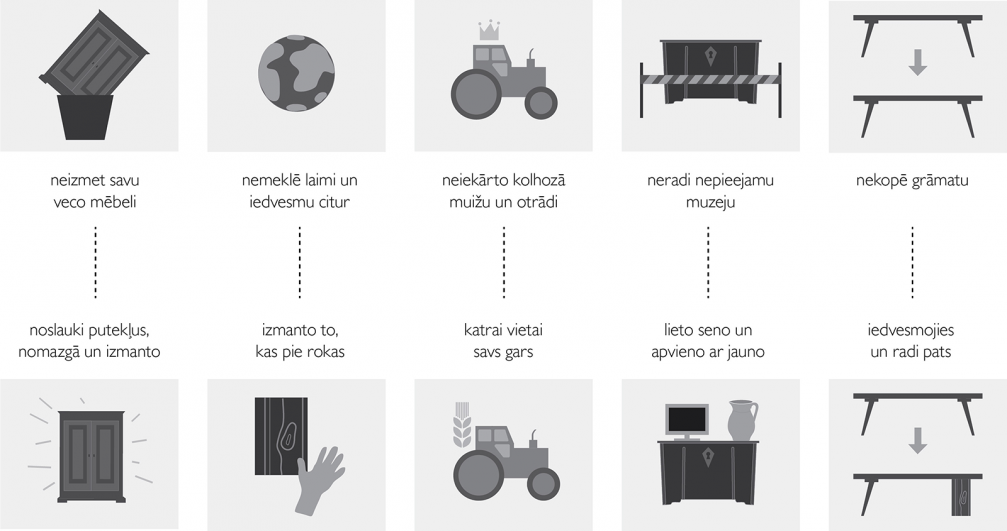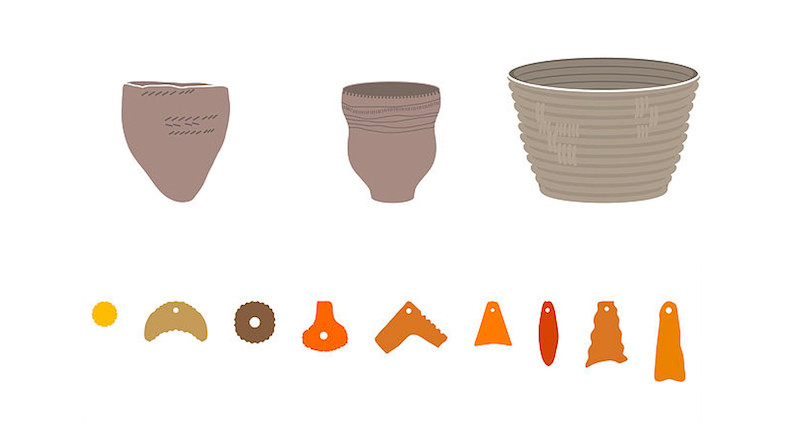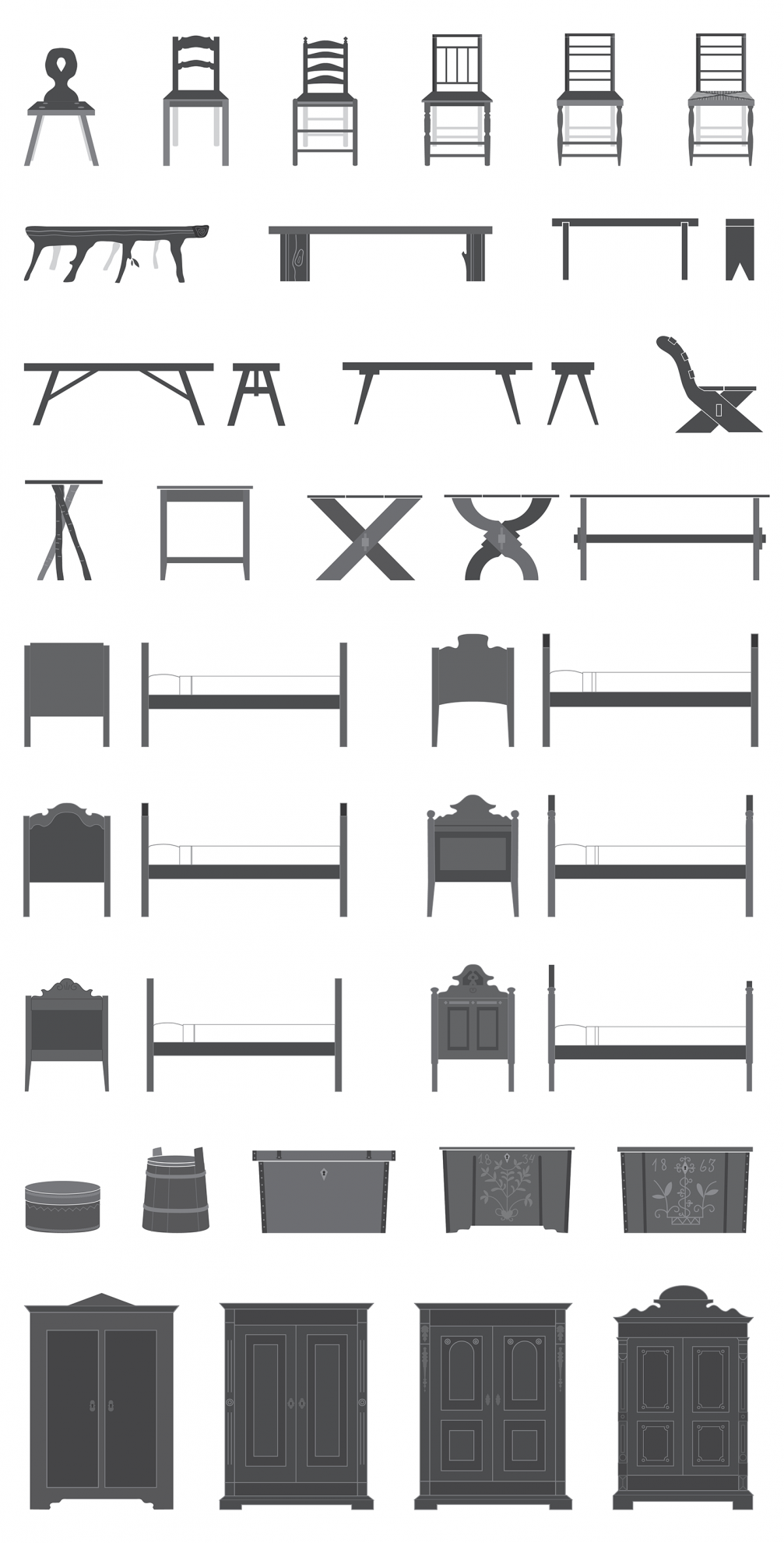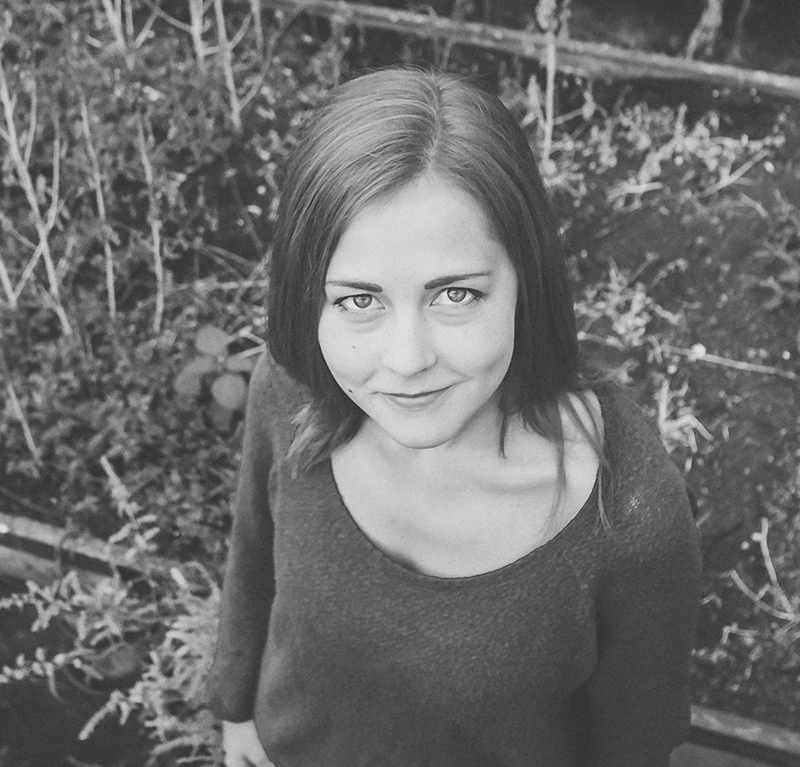 Sandra Žvagina intends to bring the «Lubānas code» into life, as well as to go abroad for an internship. She is interested in information design, human–centered design and research design.