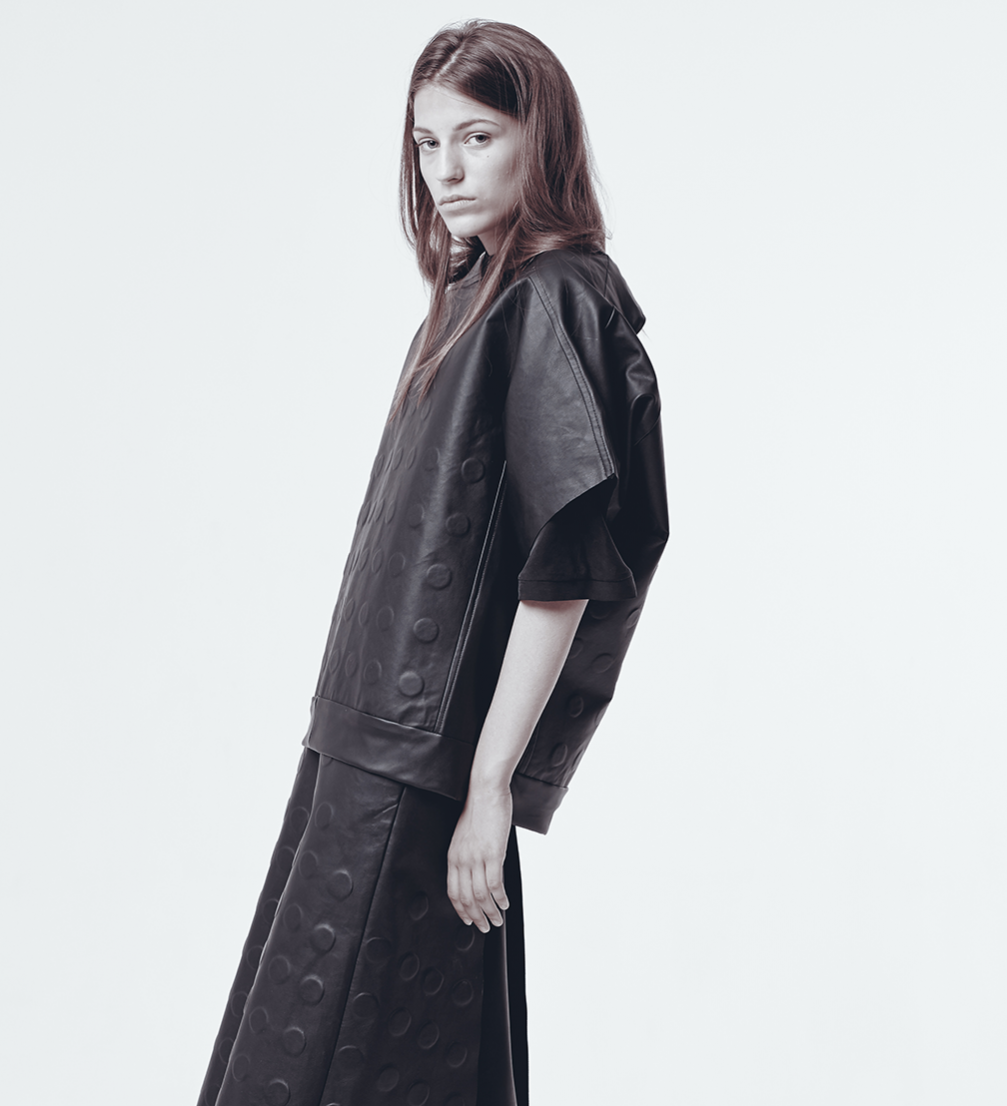 «Backbone» by Evija Šaitere, photo by Oskars Ludvigs
In mid–June, Evija Šaitere's name appeared in the media quite often. Surpassing other participants from world–class universities such as Central Saint Martins in London or Institut Français de la Mode in Paris, the student of the Art Academy of Latvia won the Champion's Prize at the international competition «Fashion Future for Hong Kong». She took part in this fashion show with her degree project — collection «Backbone».
The «Backbone» collection consists of nine ready–to–wear clothing sets for women. Evija Šaitere, a graduate of the Art Academy of Latvia Fashion Design Department, reveals that the most important source of inspiration was «We are all flesh», a bluish anthropomorphic wax sculpture with double backbone by Belgian sculptor Berlinde de Bruyckere. It represents natural beauty and its vulnerability. In her works the artist deals with existential issues such as life and death, pain and suffering, as well as emphasises the bodily part of being a human. Evija also refers to other anatomical elements in fashion history, including the «Skeleton dress», made in 1930s by the extraordinary Italian designer Elsa Schiaparelli.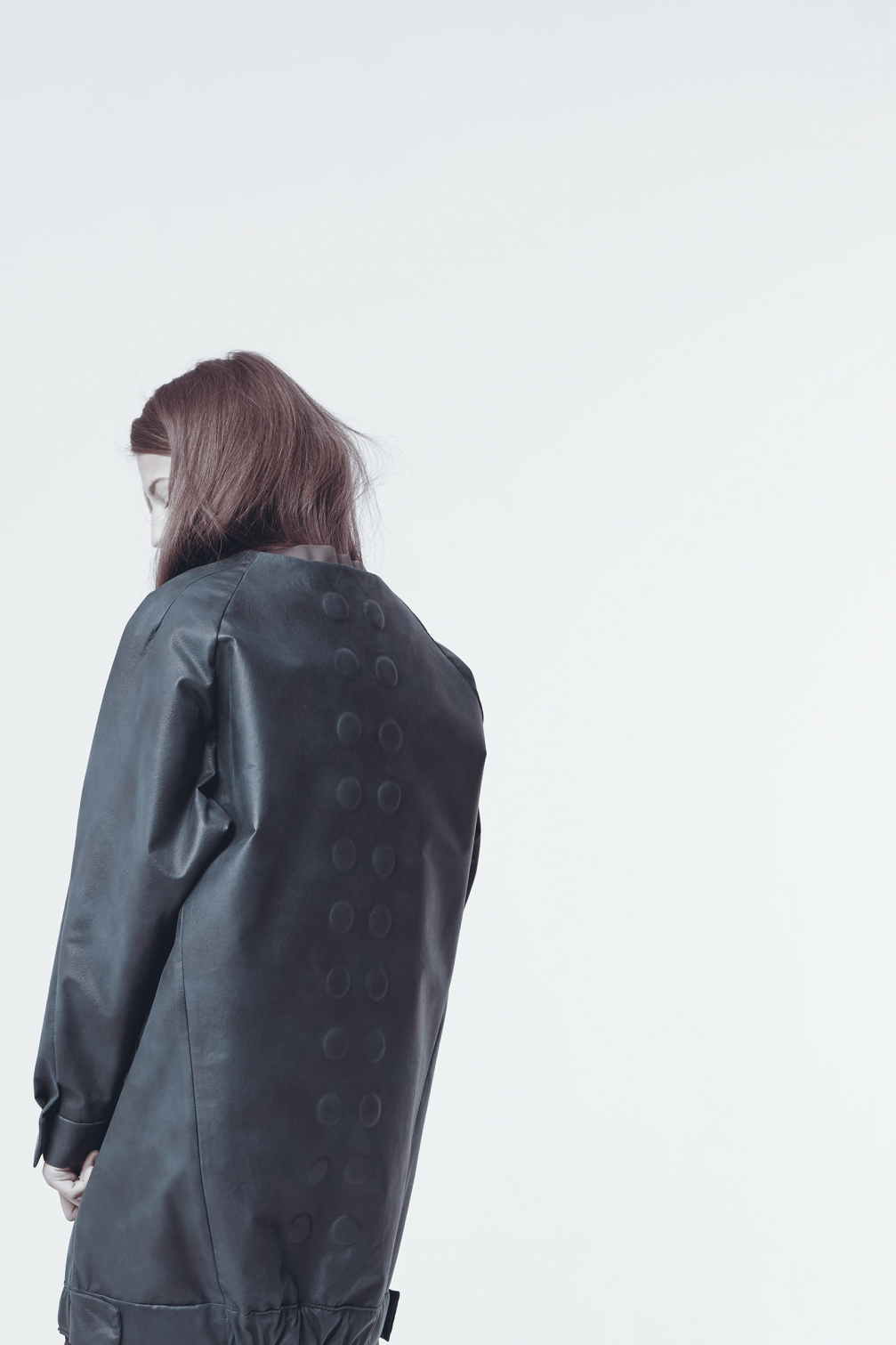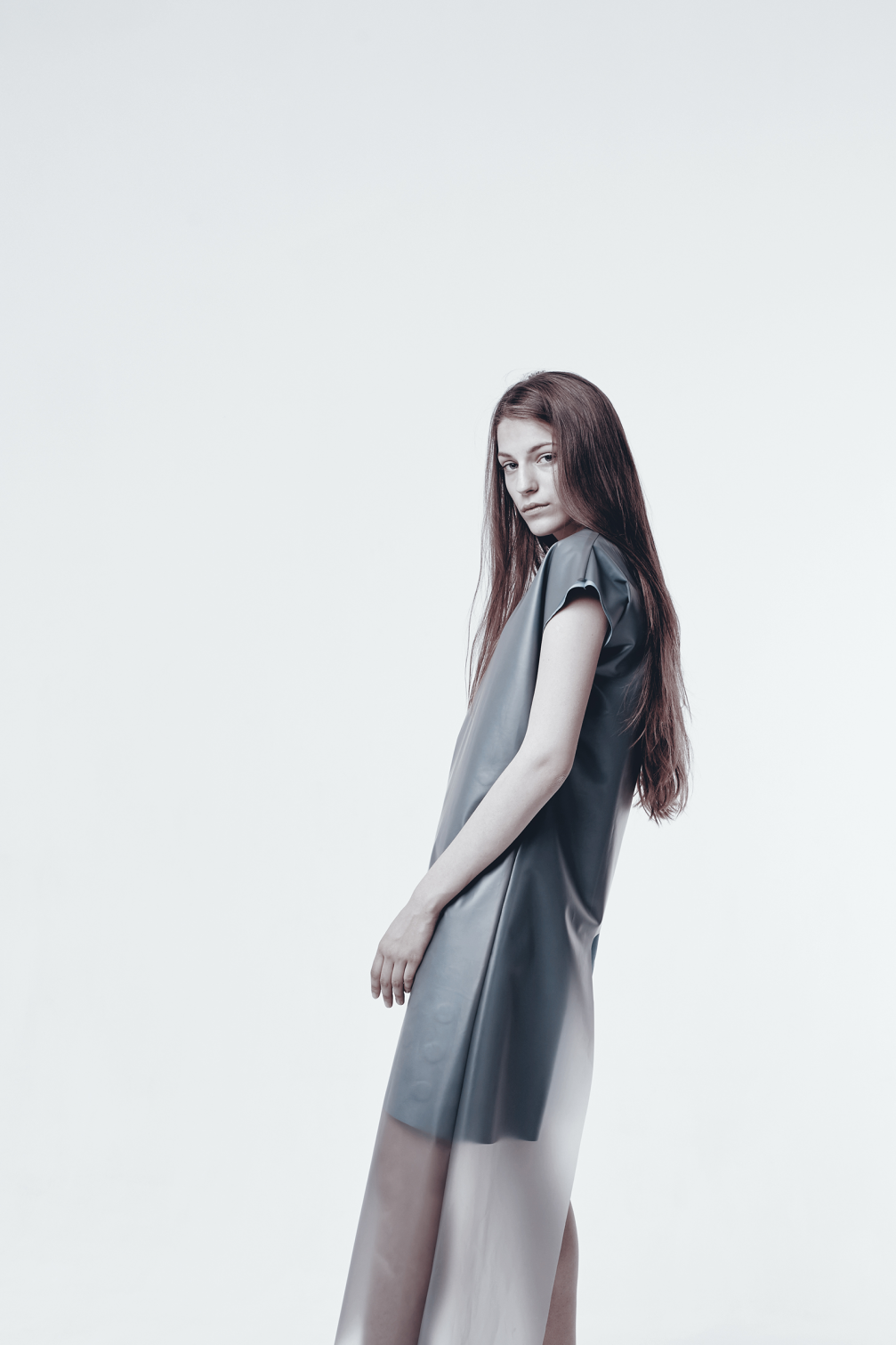 An exclusively crafted fabric was designed for the collection — with spatially salient circles on the surface, creating a relief fabric pattern, reproducing the vertebrae and the idea of an implant.  The unusual use of fabric has also been praised by the members of jury of the competition «Fashion Future for Hong Kong 2016».
During the fashion show a monochrome video «The Rib», created in collaboration with visual artist Dee (Elīna Zviedre) was shown on the background. Within the framework of Evija's project emerging composer Aija Alsiņa has made an original composition «Timeless Salience».
Evija Šaitere's bachelor's degree project at the Art Academy of Latvia was supervised by lecturer Indra Miklāva, founder and designer of «I'm Your Shirt». The collection was designed with support of the grant «Scholarships in art by patron Ināra Tetereva».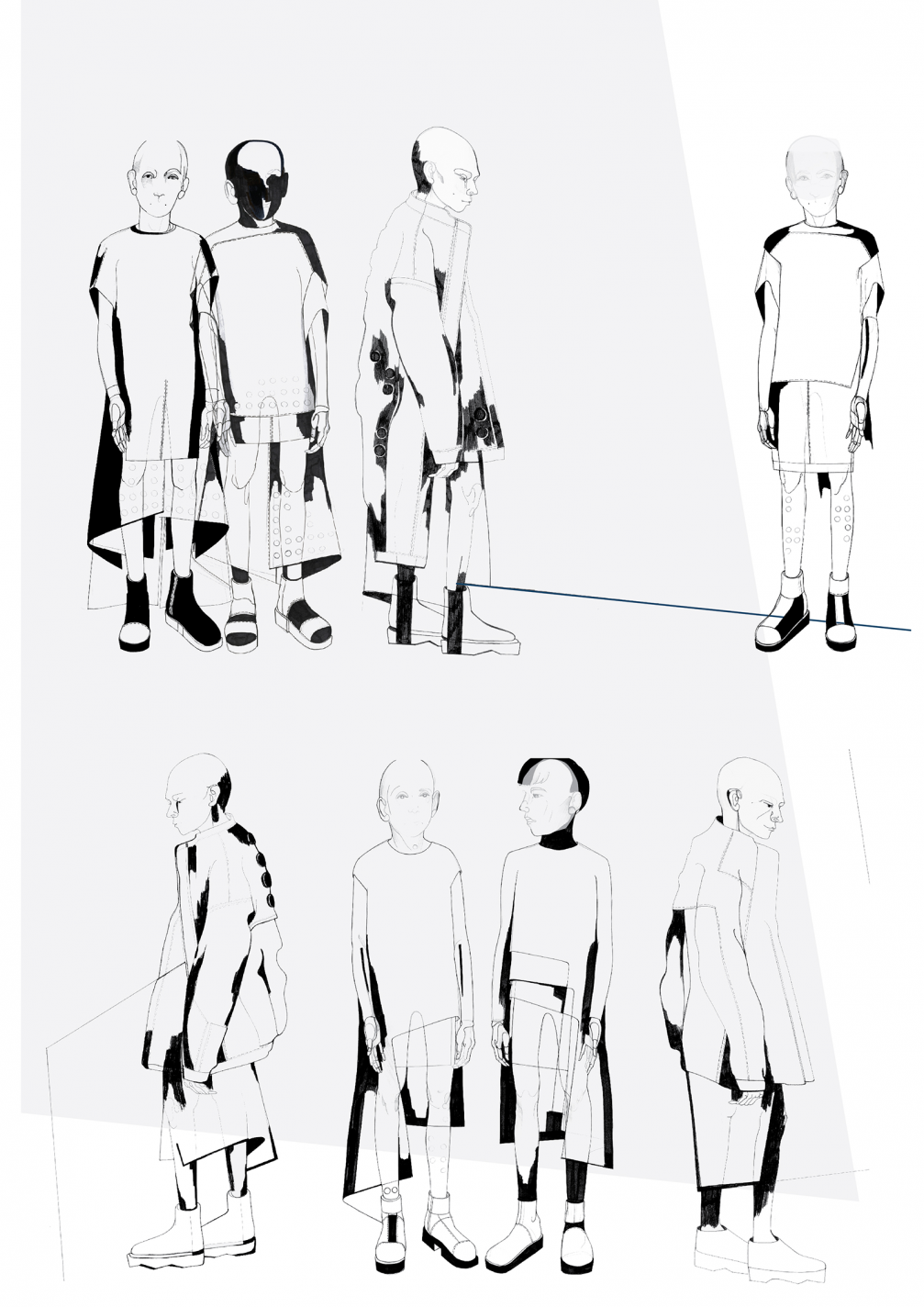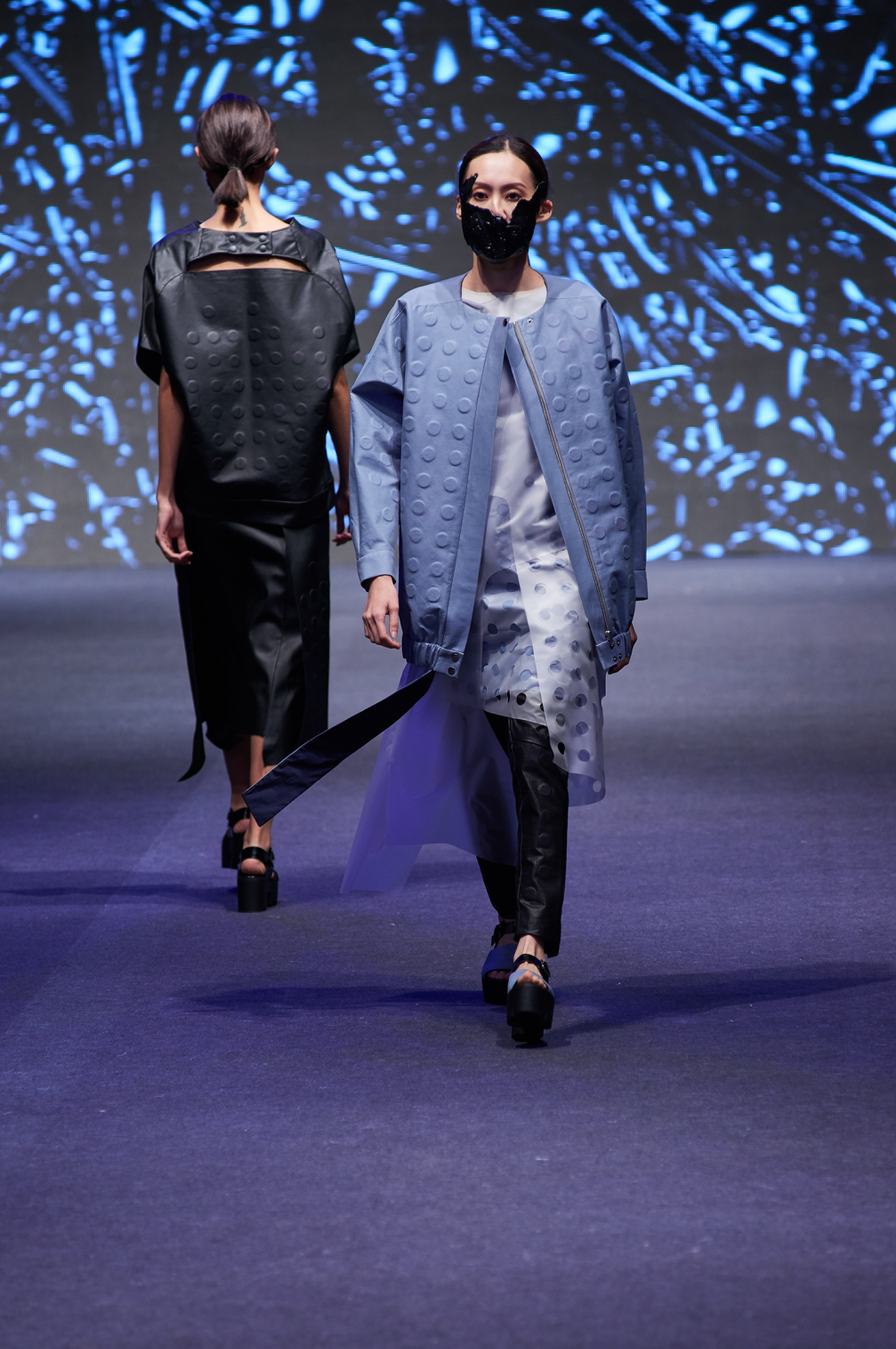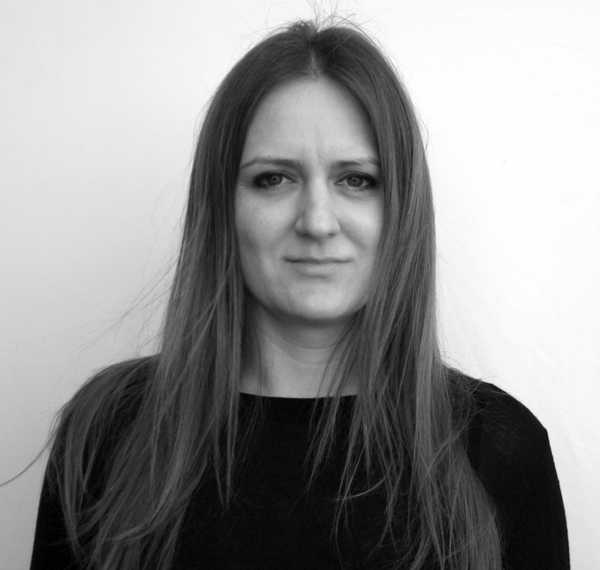 Evija Šaitere plans to continue studies in the master's programme, as well as to go abroad for an internship at the studio of Scandinavian designer Anne Sofie Madsen. She is committed to improve the quality of her work and to continue to participate in fashion design competitions. Her next big goal — the International Festival of Fashion and Photography in Hyères, France.