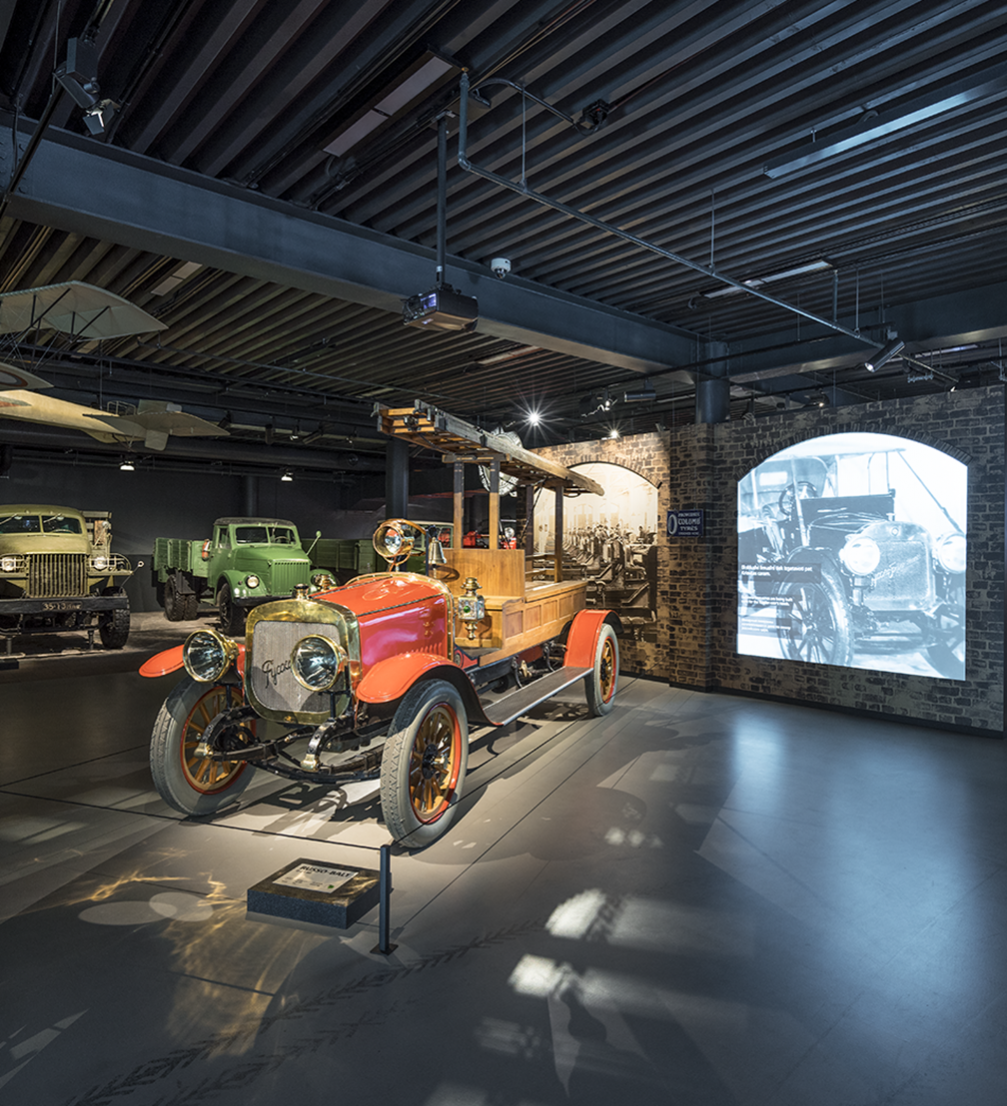 Photo by Gvido Kajons, from the archive of «H2E»
Since July, the renovated Riga Motor Museum (RMM) is open to the public, displaying the largest collection of ancient vehicles in the Baltics. The exhibition design, created by design studio «H2E», surprises with thought–through details and interactive solutions. The museum has attracted around 26 thousand visitors within a month from its reopening.
During the large scale renovation works, the interior of the Riga Motor Museum (founded in 1989) has been completely rebuilt in accordance with modern requirements, and the museum has gained larger, improved and more accessible exhibition premises. The exhibition is organised in a form of an exciting interactive story about unique vehicles, notable people and the most significant events in the history of automotive industry and humanity alike. Exhibition is located on three floors and covers more than 4000 square meters, and currently it exhibits more than 100 unique cars, motorcycles and bicycles.
According to Andris Lukstiņš, Chairman of the Board of the Road Traffic Safety Directorate, «the newly opened museum will be a meeting place for car experts, restorers and race car drivers, as well as youth and families with children. The museum is not only a storage of meticulously restored «pearls», but also an educational centre».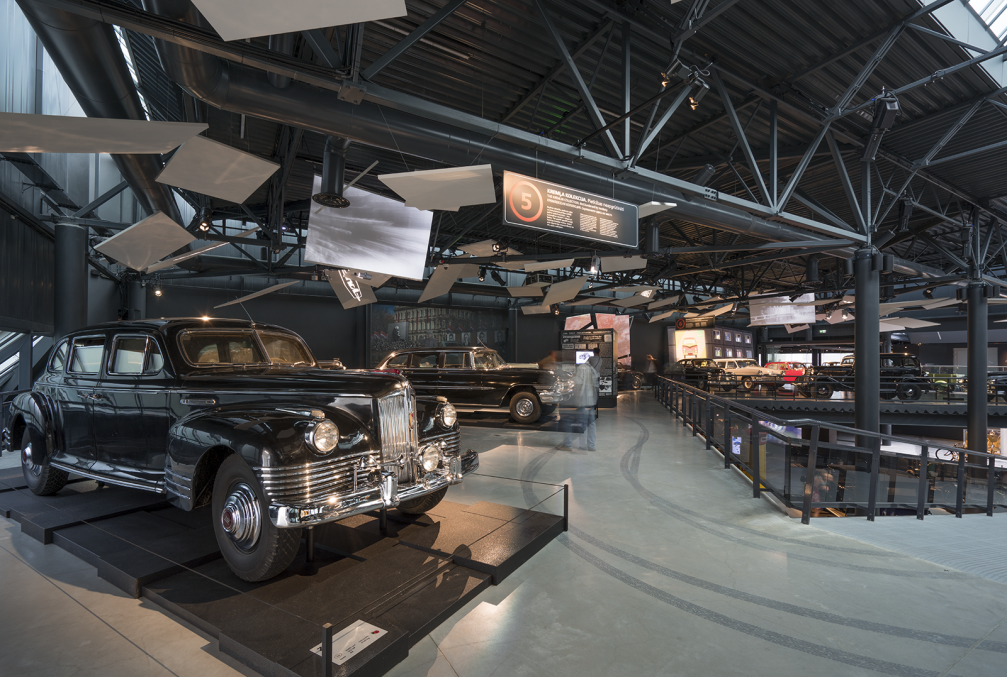 During reconstruction, the museum gained several important additions and restored vehicles, most of which are on display at the renewed exhibition. Among the newest additions are the «Benz Patent Motorwagen» replica, the Czech pride «Tatra 87» manufactured in 1949, and the result of joint effort of Austrians and Germans — cabriolet «Steyr 220 Gläser Sport Cabrio» made in 1938, «Krastin auto» — a car created by Latvian Augusts Krastins in 1903 in USA, «Cadillac V8» of 1930 or the «twin» of the car of president Kārlis Ulmanis, and other additions. The new RMM exhibition includes a unique collection of historic radios and phones. RMM now also features a hall for changing exhibitions, conference rooms, a café and a playground for kids. The reconstruction of the museum building was performed by architect's bureau «Arhis» and «Skonto Būve» construction company. The exhibition design was created by design studio «H2E».