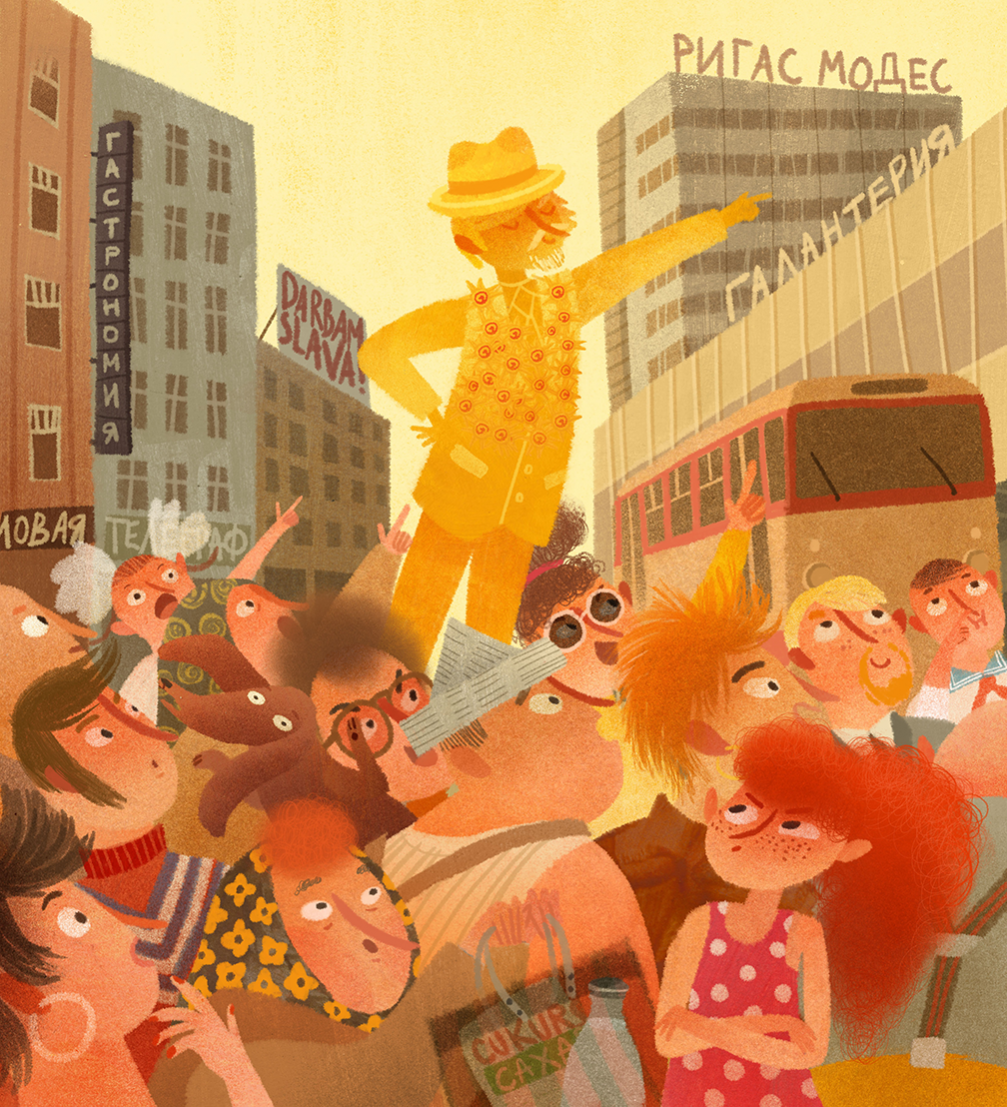 «Operation «Mask»» from the book series «Art Detectives». Illustration by Elīna Brasliņa
Graphic artist Elīna Brasliņa creates lively illustrations for various publications, mainly children's books, for which she has received several awards, including this year's Jānis Baltvilks Prize in children's literature.
Skinny or chubby, tall or tiny, roguish or timid, bold or with clouds of red hair, with monocles or aviator glasses, with funny pets and long scarves around their necks — the characters created by Elīna Brasliņa are vivid and diverse. She has illustrated books written by among others Luīze Pastore, Ieva Samauska, Juris Zvirgzdiņš, Māris Rungulis, Lūcija Strauta. Elīna's illustrations have been published in the magazines «Veto Magazine», «Deko» and «I'mperfekt».
As a child, Elīna Brasliņa went to the Riga French Lyceum and later pursued her francophone journey by studying French philology and by dreaming of translating French novels into Latvian. There is still a link with the French culture, for her drawings are currently available on the website of the French Institute in Latvia and its promotional materials. Elīna comments on how she swapped French for studies at the Department of Graphic Art at the Art Academy of Latvia: «I had grown up watching my dad paint and my mom write about art, plus I loved drawing even though I had never gone to an art school. So in my second year next to the studies, I started an evening course at the Art Academy and once I defended my Bachelor's thesis, I was admitted there. And this is where I got lucky with my tutors — I'm especially grateful to Juris Petraškevičs and Rūta Briede. This is also where I truly started my journey as an illustrator — through a study work I did with Juris, which later became one of the «Bikibuks» series books.»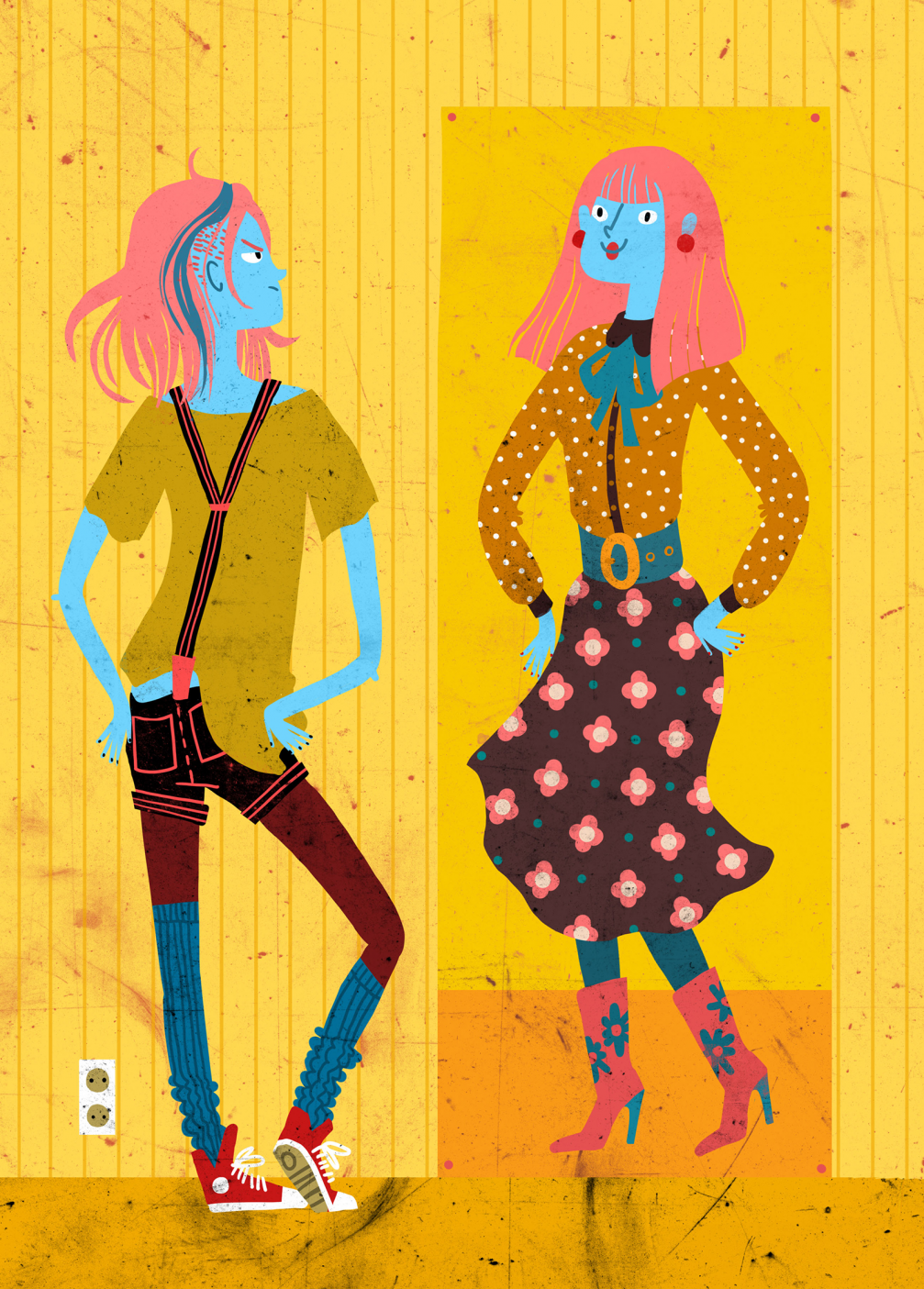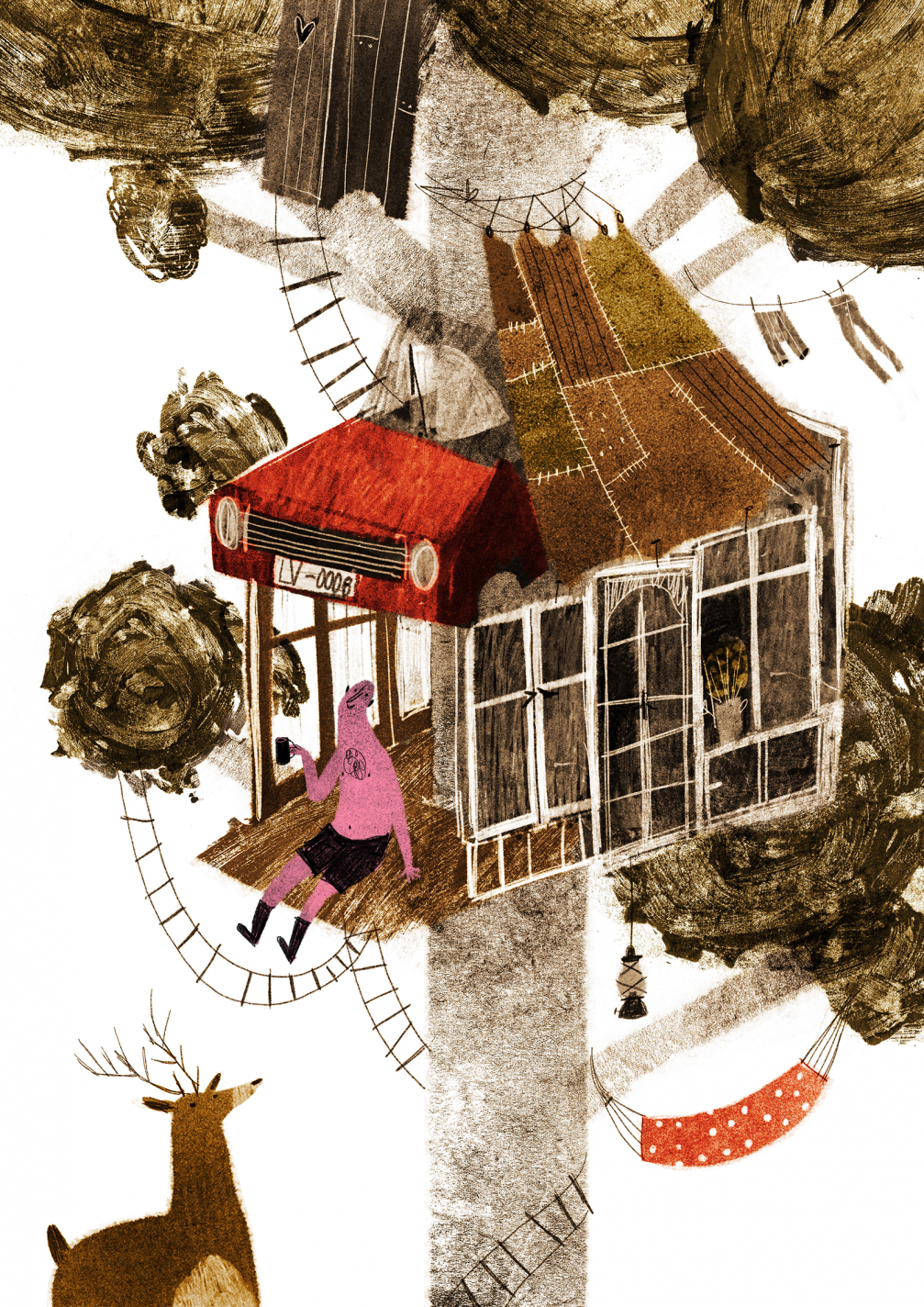 Elīna's works are created by using the most diverse techniques — her portfolio features pastels and linocuts, digital illustrations and drawings, acrylic paintings and lithographs. «At the Graphic Department I had a chance to try out many different things and to quickly realize that I cannot be friends with acid baths, colophony closets and gas burners. I have mostly worked with lithographs and the linocut technique, the latter being my favourite — it is time–consuming, especially if you want to create large–scale pieces, yet the process is simple and meditative. At the moment I am learning to digitally «fake» the linocut effect, while working on illustrations for the Māris Rungulis' book «The Bat».»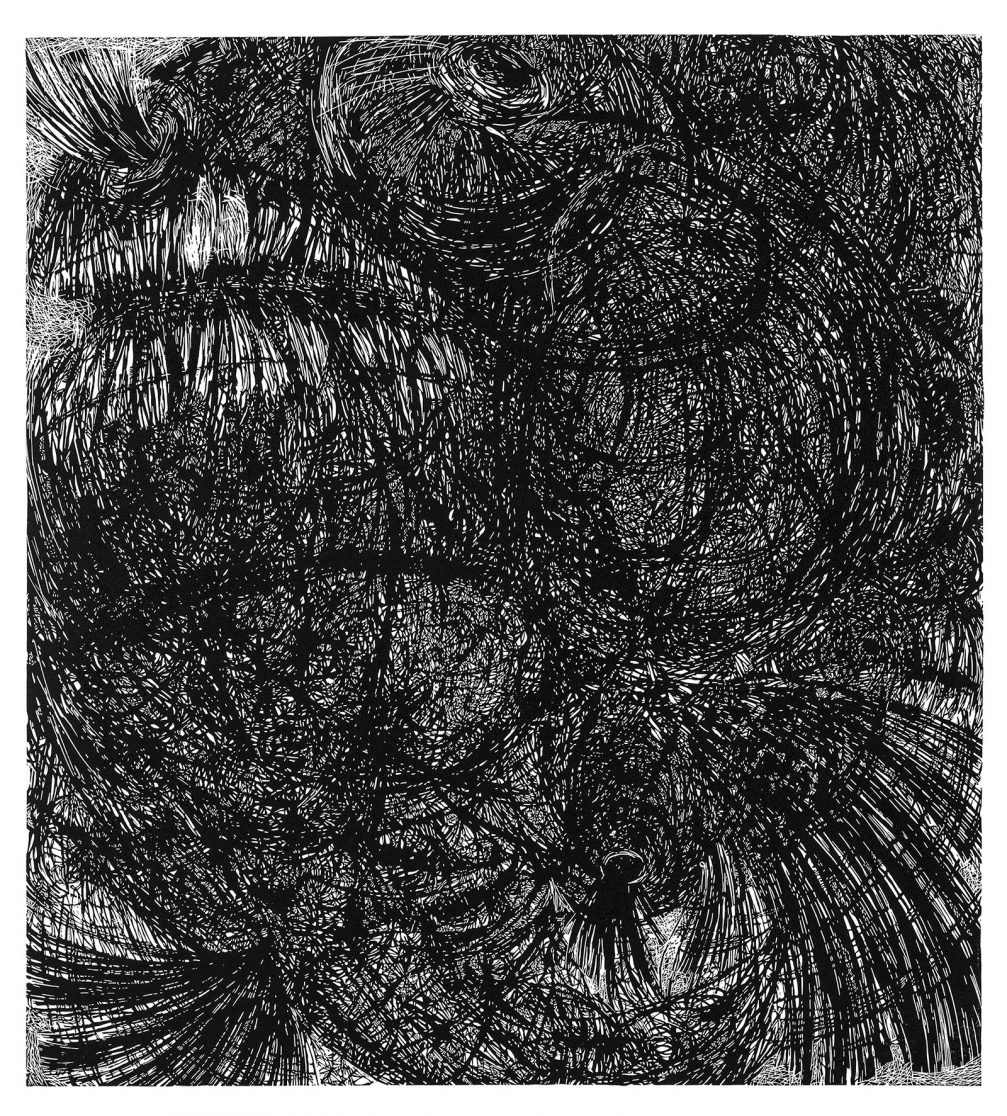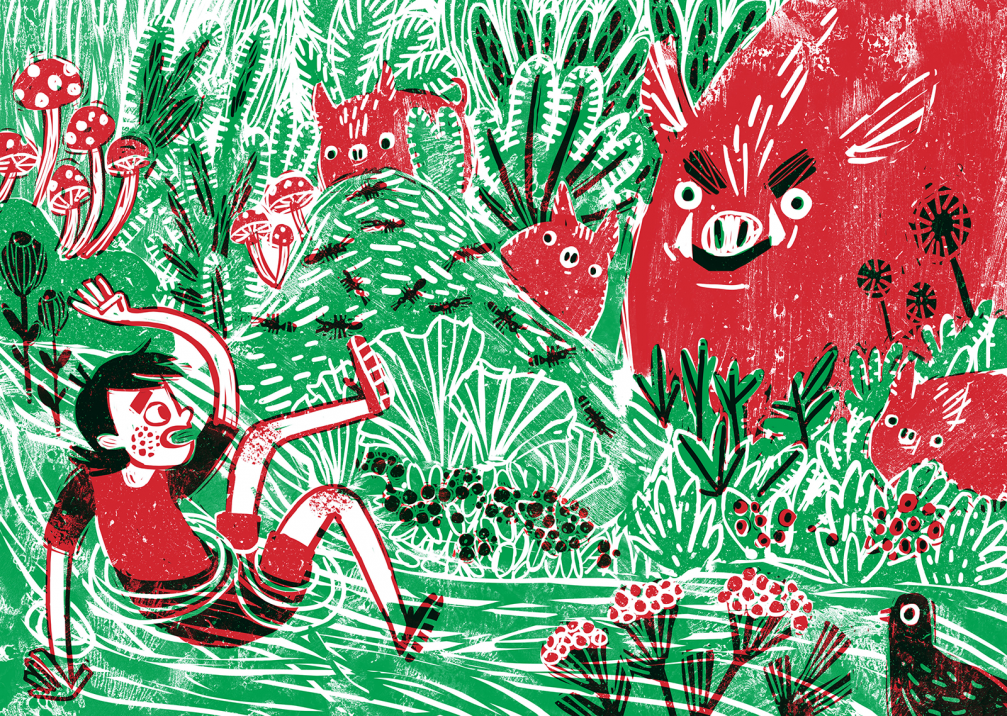 Elīna's collaboration with Luīze Pastore is noteworthy, as both artists created a children's book series titled «Art Detectives», publishing five books with the help of the publishing house «Neputns». The books invite children to go on an exciting journey through the labyrinths of Latvian art history and together with the detectives Theo, Button and Comma they get to know Latvian artists like Niklāvs Strunke, Kārlis Padegs, Miervaldis Polis and Voldemārs Irbe and their works. Elīna's illustrations in these books are colourful, bright and joyful, yet in each publication she has made use of the traits characteristic to each of the described artists. For instance, the illustrations in the «Operation «Mask»» depict realistic forms, smooth brush lines and a finely tuned colouring, just like in the paintings by Miervaldis Polis. Whereas in the book «Coming of the Stranger» Elīna introduces the Cubist forms and expressive lights and darks typical to the paintings by Niklāvs Strunke.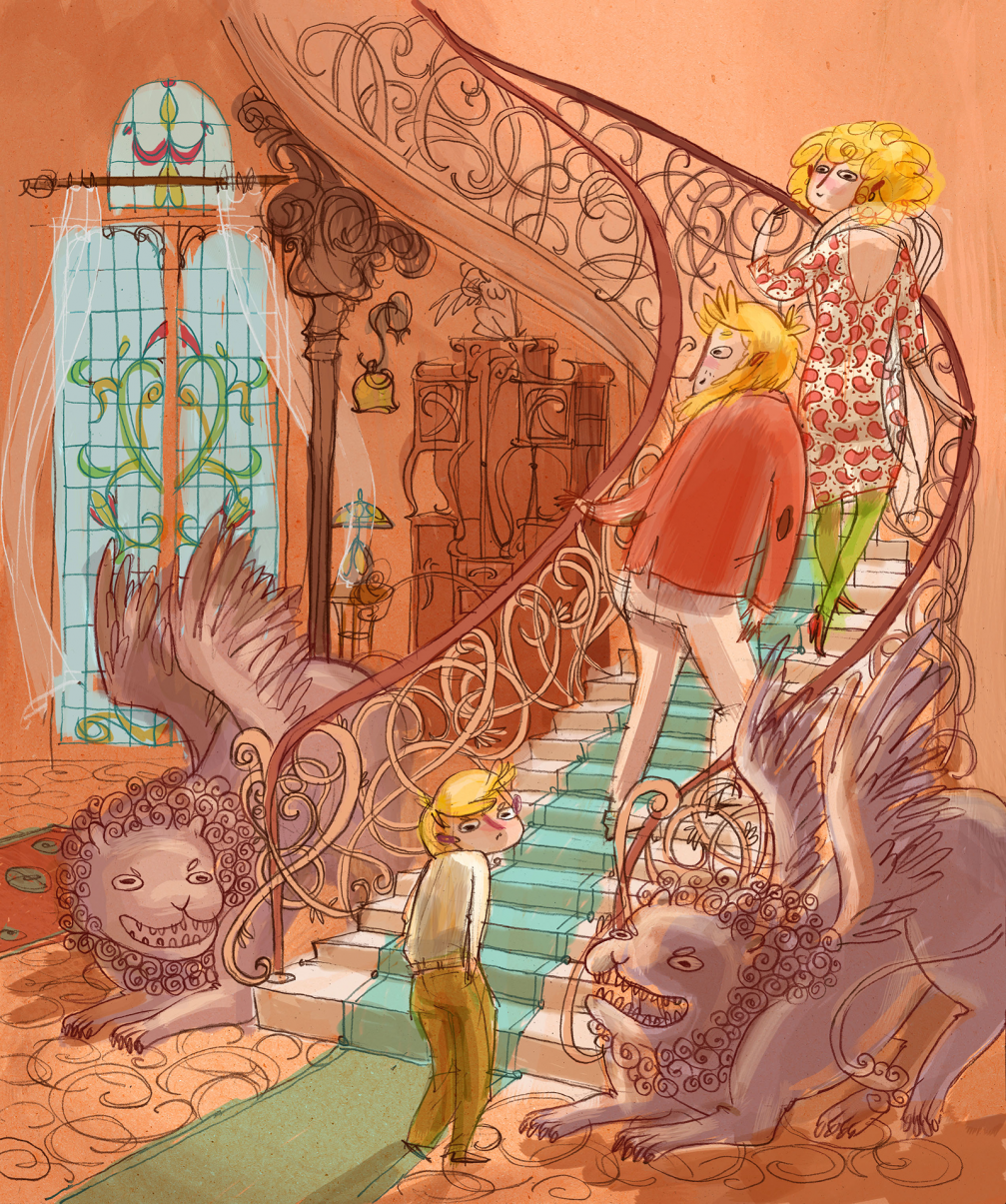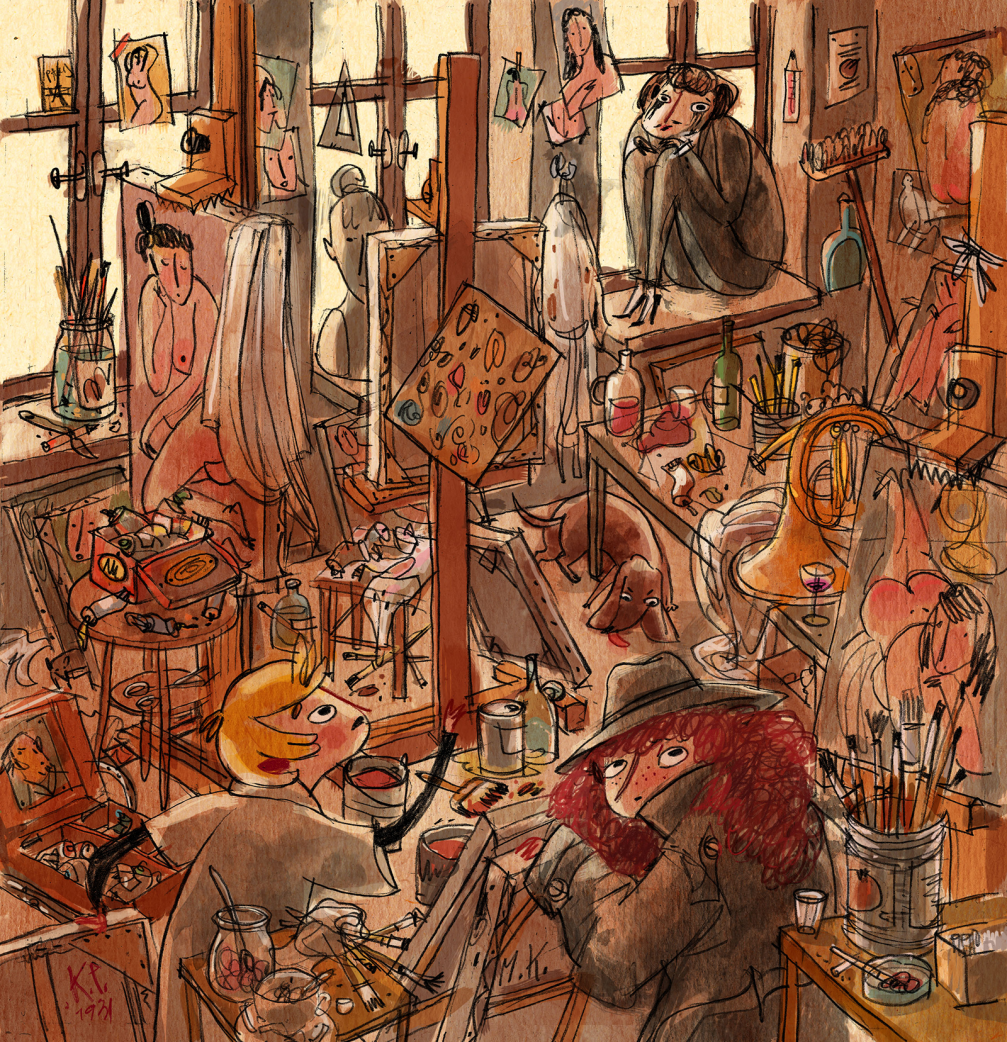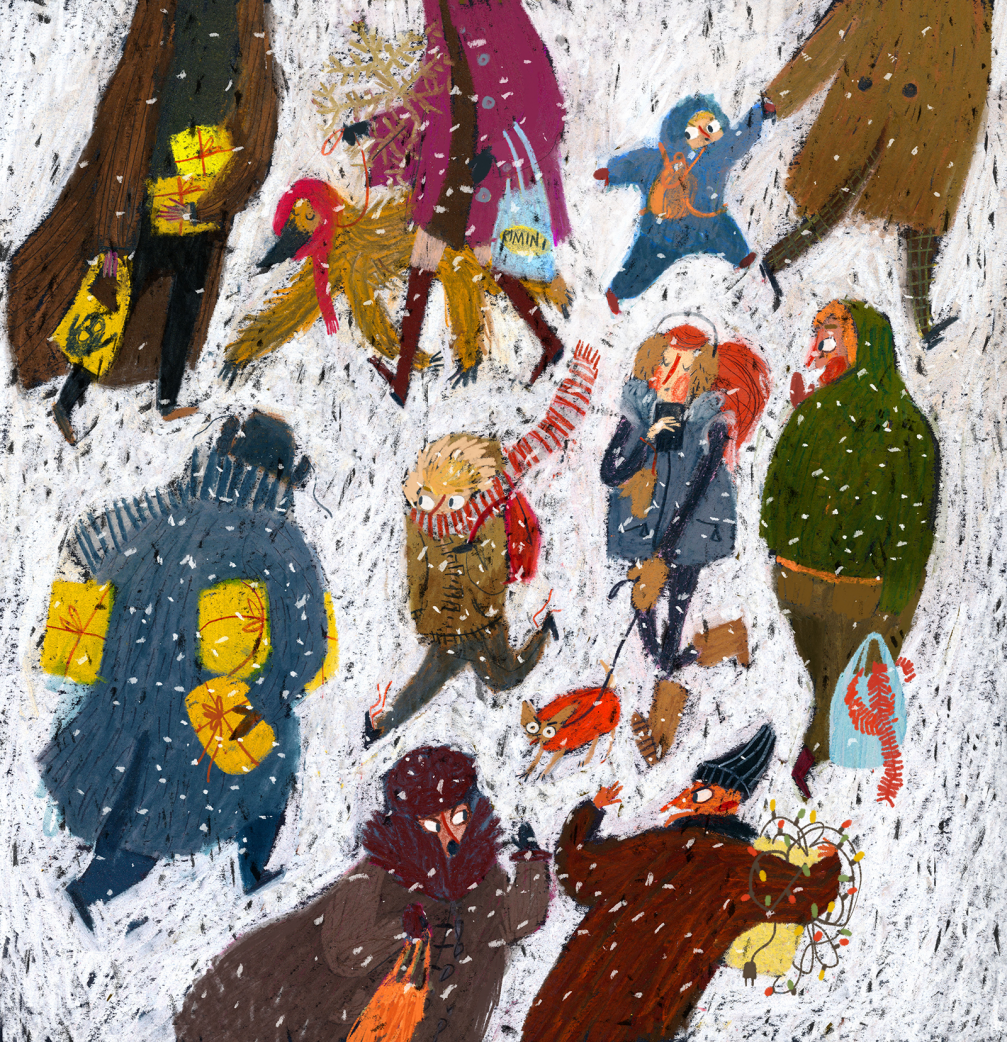 Children's books are the exactly right place for the family of bright characters created by Elīna — these have received recognition by the juries of different competitions, granting her such trophies as the annual Book Art Competition «Zelta ābele» award (for two years in a row) and the Jānis Baltvilks prize, for which Elīna had been nominated several times. Elīna has also been recognised in making her debut in foreign literature illustrations — the British children's book author Kate Wakeling's poetry book for children «Moon Juice» with Elīna's illustrations received the children's literature award in Great Britain «CLiPPA 2017».
Elīna's strong point is her ability to brilliantly depict a crowd of people — she works on the persons not only visually, but also emotionally, giving each their own character. This draws the viewers to the image, making them explore every finely crafted character and visualize their life story. «I recently conducted a workshop for future illustrators, in which I encouraged them to look, listen, touch, smell and preserve all impressions in an idea «map» in their heads. When you only rely on your own experience, a range of different small details and oddities quickly diminishes. An illustrator's individuality is hidden in the nuances — and this is what you should be working on,» says Elīna.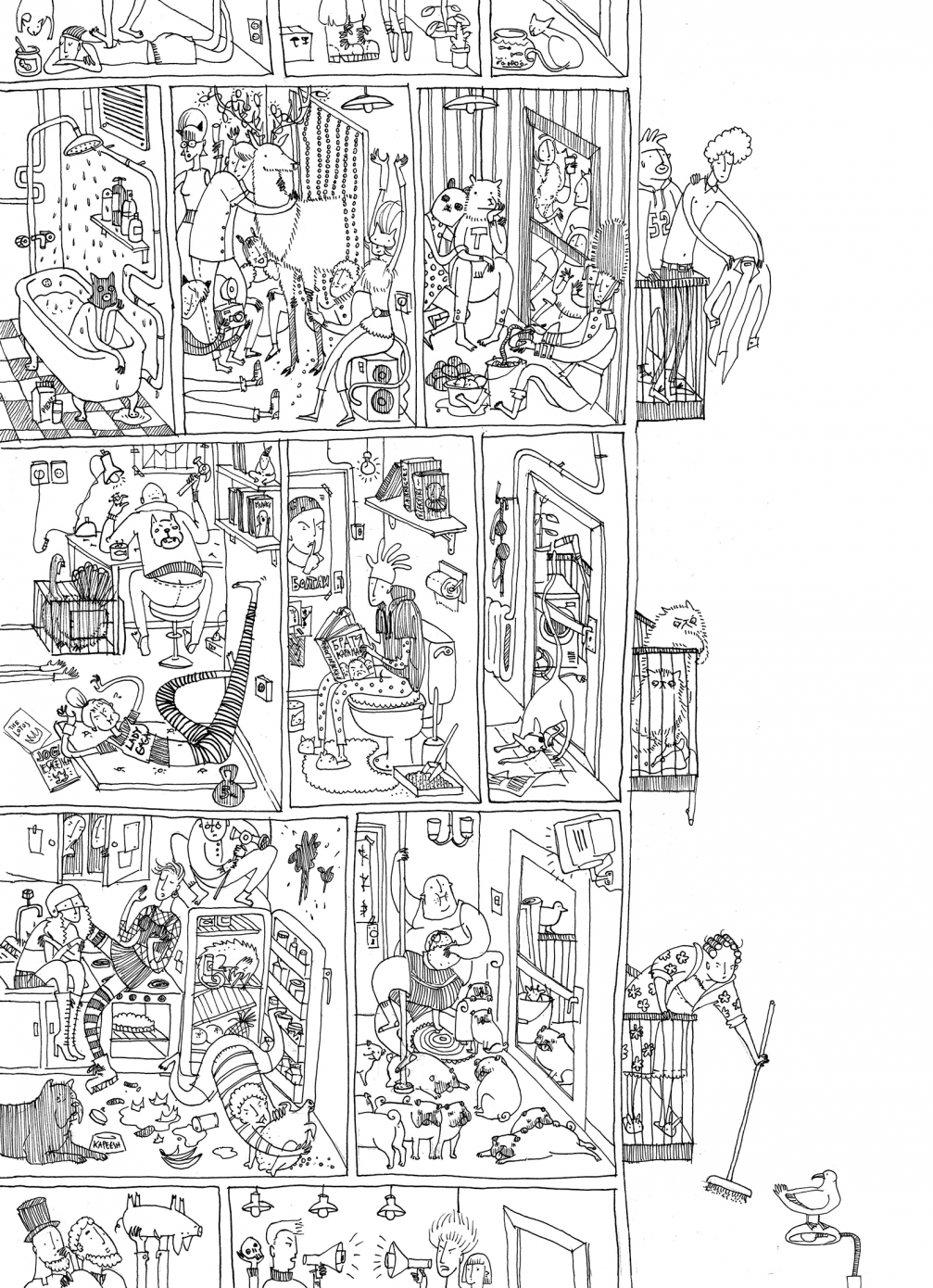 In illustration, she loves to not only bring to life the words of other authors but to also come up with her own stories. When asked what else she would like to illustrate, Elīna admits: «Most of all I would love to take a break from drawing and come up with my own story. And then illustrate it. Although I suspect this would not be a children's book, but we shall see about that.»
At the moment Elīna Brasliņa is the artist of the film directed by Edmunds Jansons «Jēkabs, Mimmi and the Talking Dogs» («Atom Art» studio) based on the book by Luīze Pastore «The Story of Maskachka». «I spend every waking moment thinking about Maskachka, for I devote several hours almost every day drawing images, backgrounds and props. There's a lot of work, and it needs to be done quickly so we do everything digitally. At the same time I continue with book illustrations and in September I am planning to return to the Academy after a longer break to finish my Master's studies,» Elīna lays out her future plans.