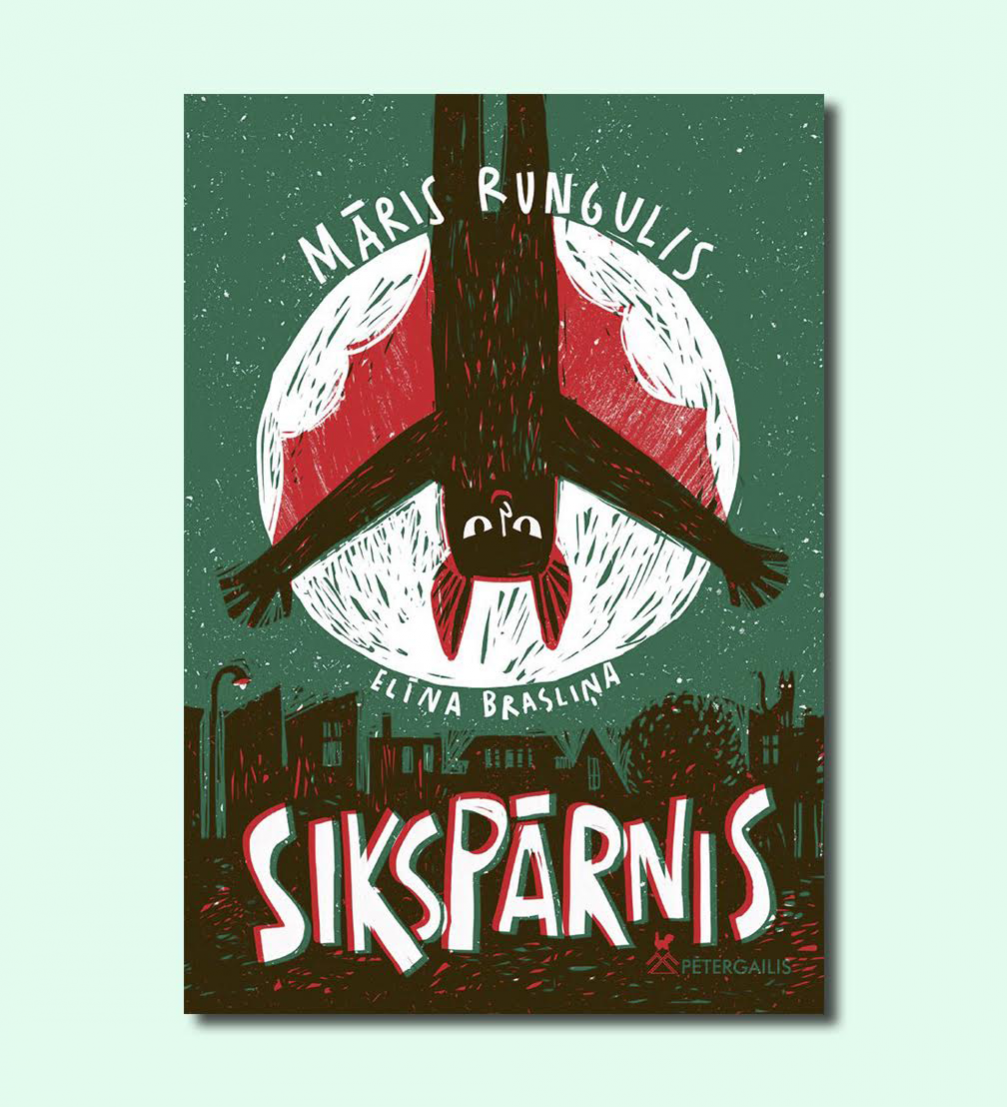 Design and illustrations by Elīna Brasliņa
The publishing house «Pētergailis» has released a new book for teenagers «The Bat» written by Māris Rungulis, illustrated and designed by artist Elīna Brasliņa.
Stories Editorial September 20, 2017
The book continues the ideas that have already appeared in the books written by Māris Rungulis. The main characters of the new story act and behave differently than most people and are not afraid to become curious while defending nature and animals. In truth, sometimes they choose even radical approaches. The story contains detective elements and the characters are always true and noble.
The book is illustrated by artist Elīna Brasliņa and according to the adventures of the characters, the dynamic and witty illustrations are created in red or green colour, digitally «faking» the linocut effect.
This year, both Māris Rungulis and Elīna Brasliņa have received Jānis Baltvilks Prize for contributing to the creation of exciting, beautiful and high–quality children's literature.
The publication has been supported by the State Culture Capital Foundation and the book can be purchased on the publishing house «Pētergailis» homepage and in bookstores.