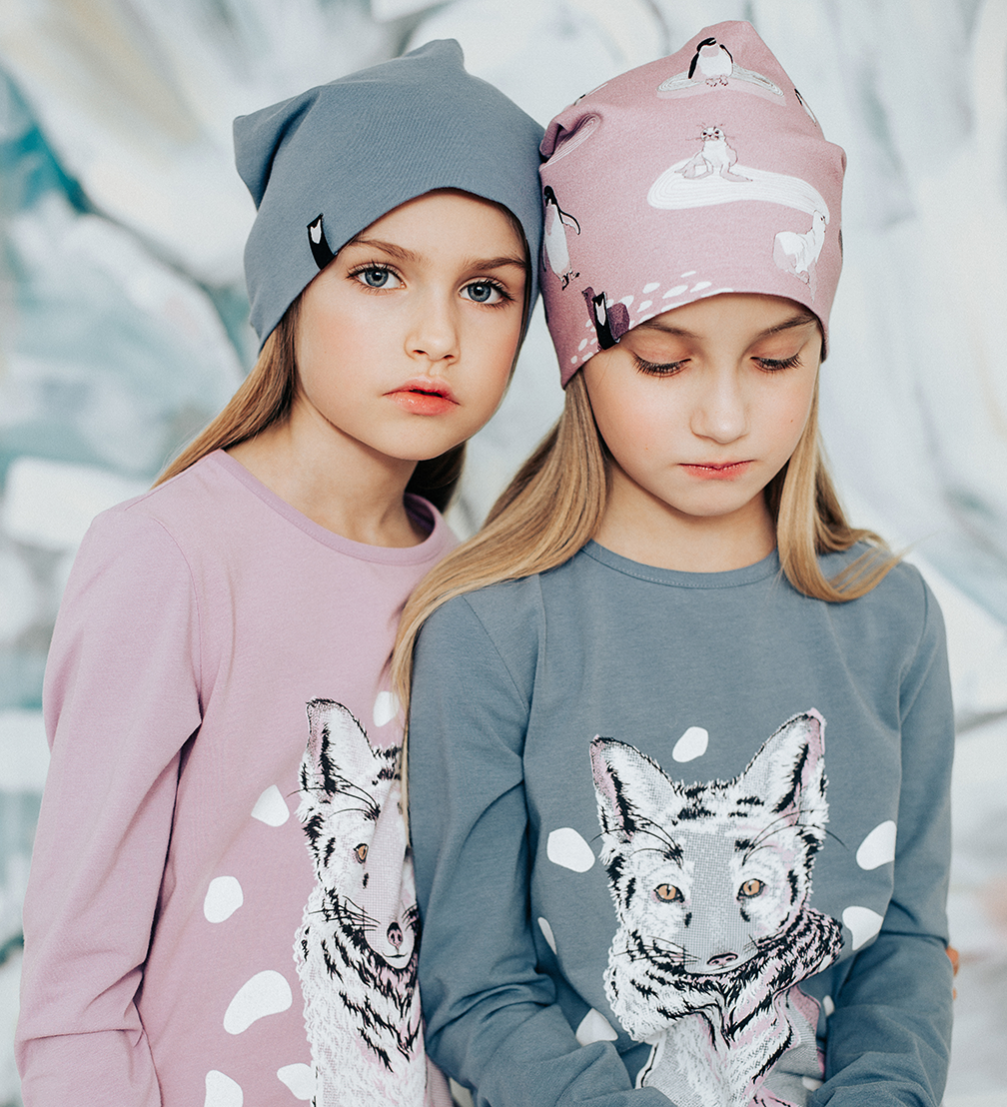 Addressing the issues of sustainability and climate change, kids clothing brand «Hebe» has launched its new autumn–winter 2017/2018 collection «Footprint». It continues the previous collection, and this time is devoted to the animals, endangered by the global warming.
Stories Editorial September 29, 2017
«The Arctic is warming twice as fast as the rest of the world, and 2015 has been the warmest year on record. Climate change is an actual threat that we no longer can shy away from, and global warming may soon leave us with a world that we no longer recognise. Rapidly losing Arctic sea ice, leaves thousands of animals stranded without a place to feed, breed and live,» says representatives of the kids clothing brand «Hebe».
«Hebe» autumn–winter 17/18 collection «Footprint» is an ideological continuation of the previous collection and is devoted to the fuzzy faces of global warming — polar bears, sea lions, Arctic foxes, Arctic wolves and penguins — that may soon be gone for good. Therefore, collection's garments feature prints of these creatures and eye–catching expressions to raise awareness.
The team behind «Hebe» believes that «we have to be the change we want to see, and take that stance for real, altering ways how we consume and live, how we look to the world and what we give back to it. And that doesn't necessarily mean closing down factories or radically compromising one's comfort, but making smarter choices and introducing small but extremely meaningful changes in our daily rituals.»
With pleasing aesthetics, excellent quality and a comfy fit, «Hebe» takes pride in clothing that does not harm nature and is fair to its makers. All garments are produced locally in Latvia, using 90% GOTS certified organic cotton, for the love and care of children, aged 0 to 14. «Hebe» also collaborates with the World Wildlife Fund Latvia.