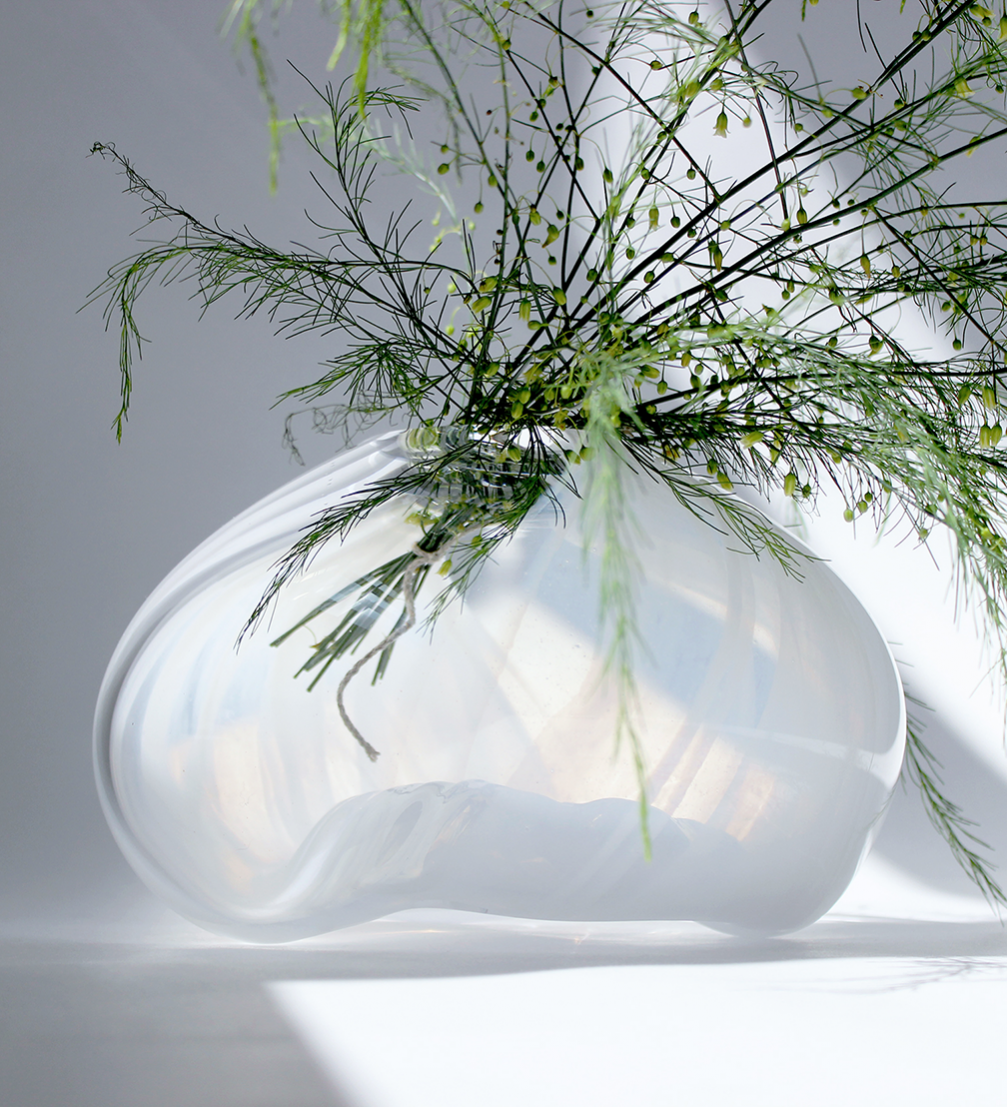 The brand «Baiba Glass», created by glass artist Baiba Dzenīte, has launched a new tableware collection «Calm», inspired by fog. It consists of vases in four different sizes and a fruit bowl, created in free–blown glass technique.
Baiba Dzenīte, glass artist and founder of «Baiba Glass», says that the fog captivates her due to its mysteriousness and the ever–changing shapes of the dew drops. These were the main things that inspired the design of the latest tableware collection «Calm». The vases and the fruit bowl were created using the free–blown glass technique and crystal clear glass. A white, smoky line entwines each object, while the relief creates the effect of dew drops, thus adding an element of optical illusion. The collection is hand–made, and the unusual relief is achieved using an ancient flax processing tool, thus giving the artifact a new function.
Baiba Dzenīte got interested in glass already during her studies at the Riga Design and Art Secondary school, and this year she received a Master's degree from the Art Academy of Latvia Glass Art Department. During her studies, Baiba paid special attention to glass–blowing, she visited glass factories in the Czech Republic and had an internship at the «Glass Remis» studio in Lithuania. Baiba's brand «Baiba Glass» offers a variety of glassware and design items, and the artist herself regularly participates in international exhibitions and competitions. Currently, in collaboration with Anna Varnase and Ieva Zemīte, Baiba is planning to open a glass studio «Glass Point» in Grīziņkalns, Riga.