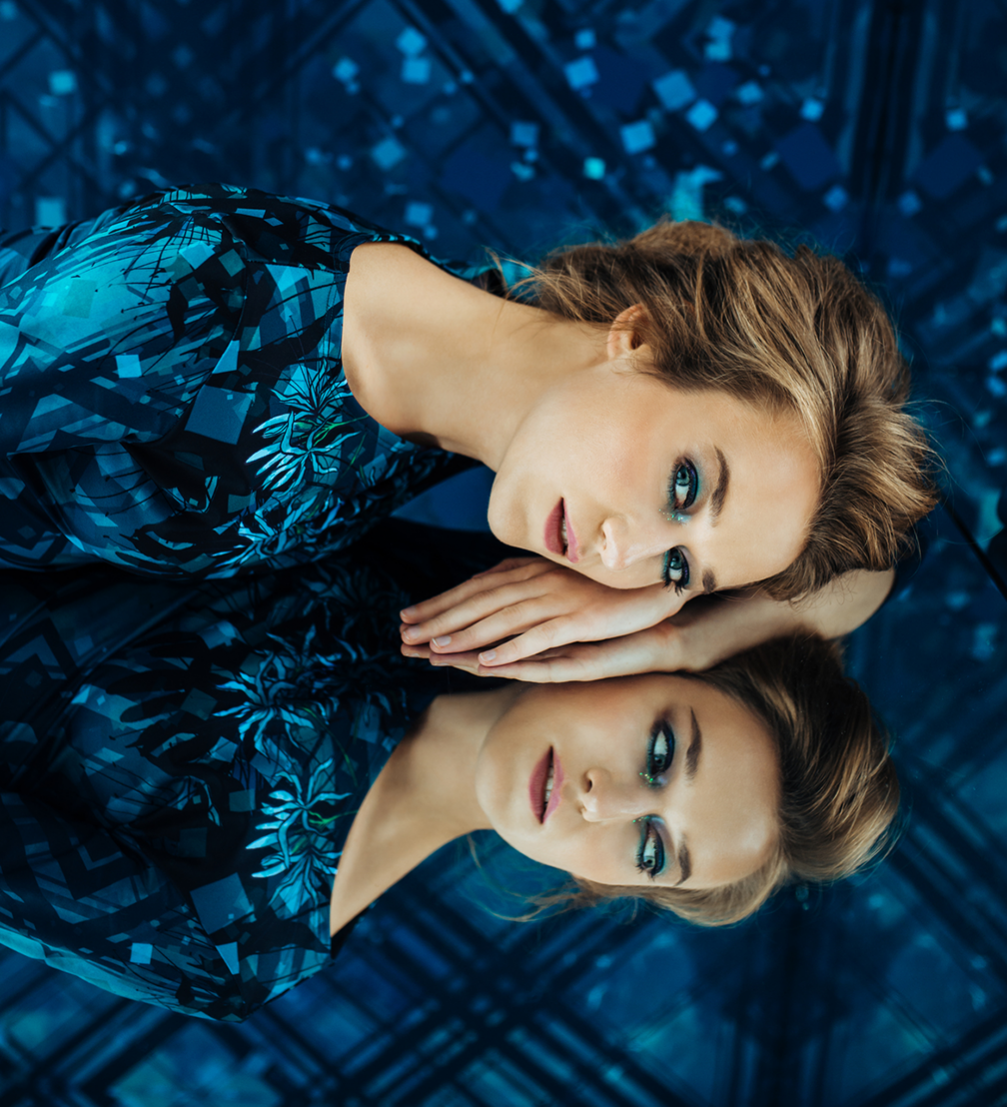 Fashion design label «ZIB*» has launched its new autumn–winter collection «Illusion», decorated with bright and geometrical patterns.
The «Illusion» collection by «ZIB*» takes us into the labyrinths of geometrical shapes and lines, that change each time we look at them. It makes us see things differently than they are in reality. Surreal sceneries, flowing skies and dreamy images make us question our vision and have a closer look, again and again, grasping for reality. The design of the clothes features vibrant colours, feminine details and bright prints that are key characteristics of the label. The collection features a variety of garments — bright and bold, saturated dark and mystical as well as playful and charming dresses, skirts and leggings made from polyester printed in sublimation technique mixed with velvet, tulle and cotton.
The fashion label «ZIB*» regularly presents new collections since 2012. There are four textile artists on the design team of «ZIB*», all graduates of the Art Academy of Latvia Textile Department: Inga Priedīte, Baiba Šauriņa, Līva Liniņa, and Irēna Andrejeva.
The new collection is available on «ZIB*» online store.