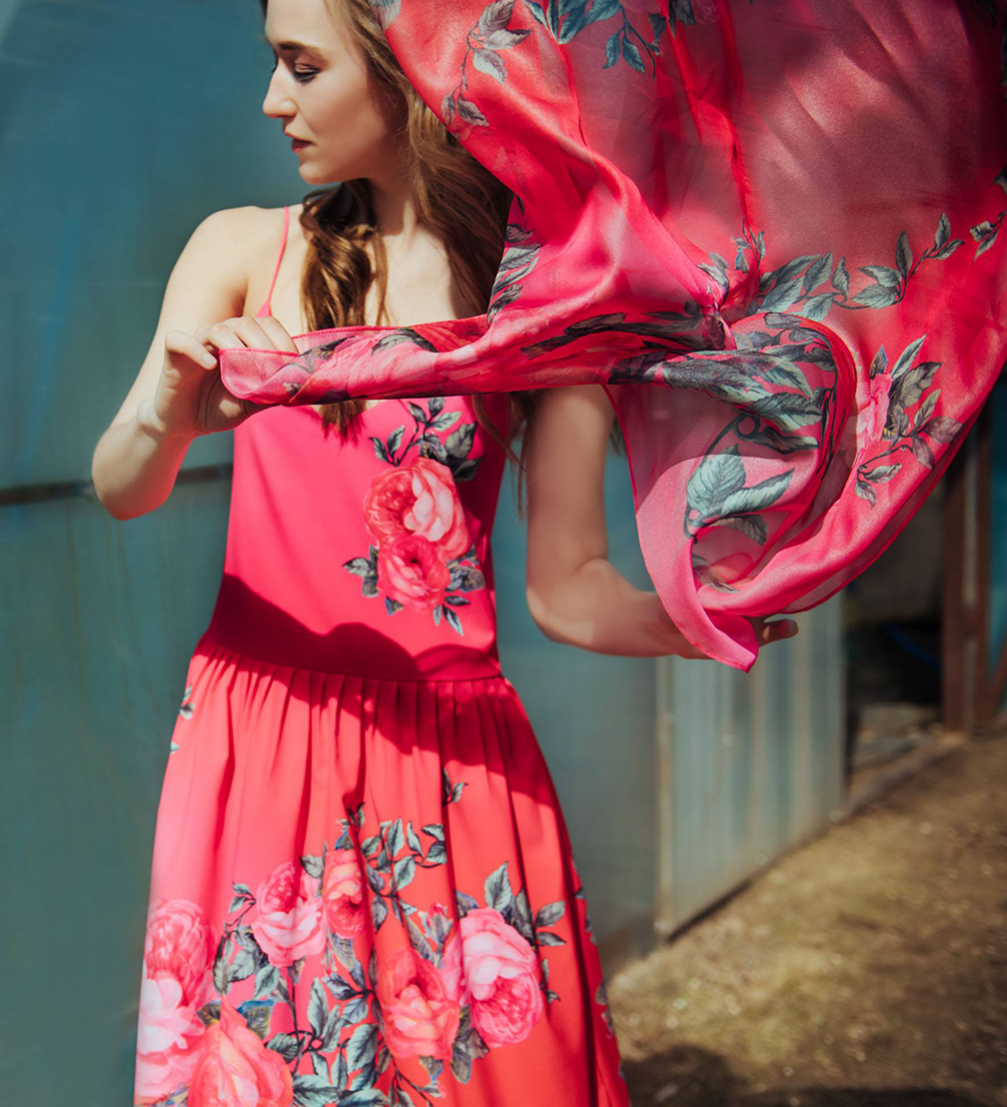 Fashion design label «ZIB*» has revealed its new summer collection «In the Garden» — a story of scents and sensations that lures one into a summer garden in full bloom.
The summer collection «In the Garden» by the design brand «ZIB*», as always, is decorated with bright and vivid prints. In this season's designs one can find royal roses, gentle iris blossoms, a broad range of wild plants and sentient beings serenely enjoying summer days. The designers are inspired by the hot season and with the latest collection invite to «meet in the garden where summer never ends».
There are several novelties in the collection «In the Garden». For example, the brand has used cotton fabric which is unusual material for them. The soft and light cotton turned out to be perfect for summer dresses and skirts, as well as T–shirts for both grownups and kids. The collection features also casual tops and tunics, elegant dresses and evening dresses with royal flora and exotic bird patterns. A new type of products — fine shawls — are also introduced as accessories.
The brand also offers garments for children such as colourful dresses with butterflies, beetles and other garden creatures, leggings and matching clothing for mothers and daughters. The fashion label «ZIB*» regularly presents new collections since 2012. Its design team — Inga Līsmane, Līva Liniņa, Baiba Šauriņa, Irēna Andrejeva and Annija Kakarāne.