The co–working space «Teikums» operates in Teika already for half a year, pleasing both regulars and event visitors with its modern and functional environmental solutions. The interior design was created by the team of «Lauder Architects», which received this year's highest award from the Designers' Society in the interior design category for this work.
«Teikums» is a place for co–working and events in the Jaunā Teika project developed by Hanner company group. It comprises more than 150 workplaces that are used both by individually working professionals and companies in their development phase. «Working together is a modern tendency that is becoming more and more prominent. In the world the total number of co–working places grows on average by 30% per annum already for more than 7 years,» says Olegs Nikitins, Head of «Teikums», emphasizing that the goal of these co–working facilities is to promote both business and personal growth. This is achieved by organizing training and business networking events, and is taken into account in the interior of the premises.
«Our task was to create modern, attractive, cosy and functional premises that would attract diverse people. This has been achieved by creating zones in which different, nature–related motifs and elements have been used, evoking a special feeling in a human being. The purpose of the conceptually applied materials was to create a sense of outdoors inside, therefore the public co–working area was designed as an outdoor space, but the office space around the perimeter — as an indoor space,» tell the authors of the project — architects from «Lauder Architects» Rita Laudere, Kārlis Lauders and the designer Harijs Vucens.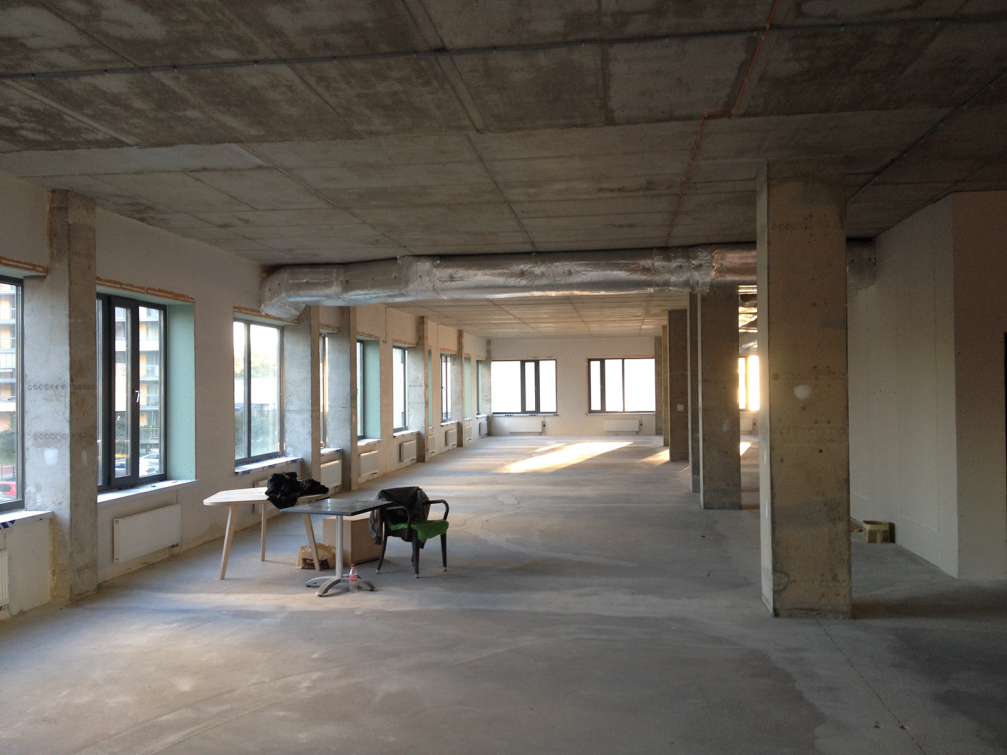 The environment in «Teikums» is created, respecting the needs of the people — separate rooms for undistracted work, a spacious kitchen and lounge, a reading room, booths for phone or Skype conversations, as well as standing desks. There is also an event hall and six well–equipped meeting rooms of various sizes. The distinction between zones is unobtrusive but clearly distinguished by different soft flooring, which has not only aesthetic but also practical function, providing pleasant acoustics. The interior uses a variety of wall finishing materials, while the dominant grey colour scheme is refreshed by lively green, blue and yellow. In the kitchen, seats are arranged in wooden and metal lattice «cabins», while in the lounge area furniture is mobile and can be arranged according to the situation.
«Modern, brilliantly thought through functional dimensions of the of premises, rational and balanced use of materials, high–quality design products. A very well–created environment, division of space, creative solutions, effective colour solution,» the transformation of 600 square meters of space was commented on by the Jury of the Designers' Society. In the design competition Design Award 2017 in the beginning of October the team of «Lauder Architects» was awarded the Annual award in the Interior design category, and the first prize in Office interior design subcategory.