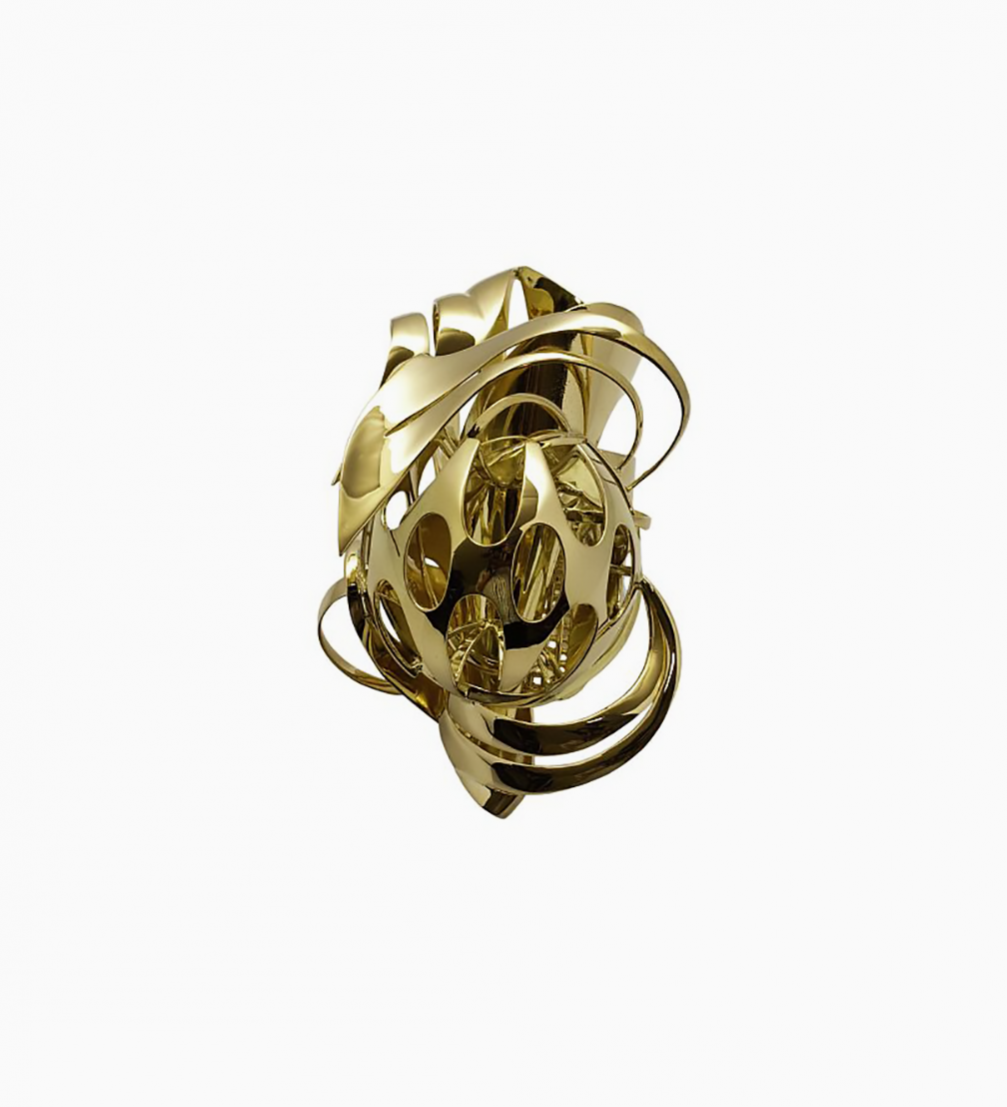 Frank Stella. Publicity photo
From November 4 to December 3, the Latvian National Museum of Art will host «From Picasso to Koons», an exhibition of jewellery, created by well–known and illustrious artists. It features a part of Diane Venet's impressive collection.
Diane Venet (France/USA) has been collecting artist–made jewellery for 20 years, and her collection now contains more than 200 objects. She calls her collection an «intimate museum» — not just because it's so compact that it all fits into just a couple of boxes, but because these objects are by their very nature a key that connects the private sphere with art history. They represent various romantic, and sometimes also humorous, episodes from people's lives as well as creative searches manifested in the form of small objects.
The upcoming exhibition «From Picasso to Koons» features around 113 pieces of jewellery created by 82 well–known artists of the 20th and 21st centuries — Pablo Picasso, Man Ray, Roy Lichtenstein, Max Ernst, Yayoi Kusama, Louise Bourgeois, Jean Cocteau, Georges Braque, Niki de Saint Phalle, Lucio Fontana, Antony Gormley, Keith Haring, Damien Hirst, Anish Kapoor, Yoko Ono, Frank Stella, Robert Rauschenberg, and many more.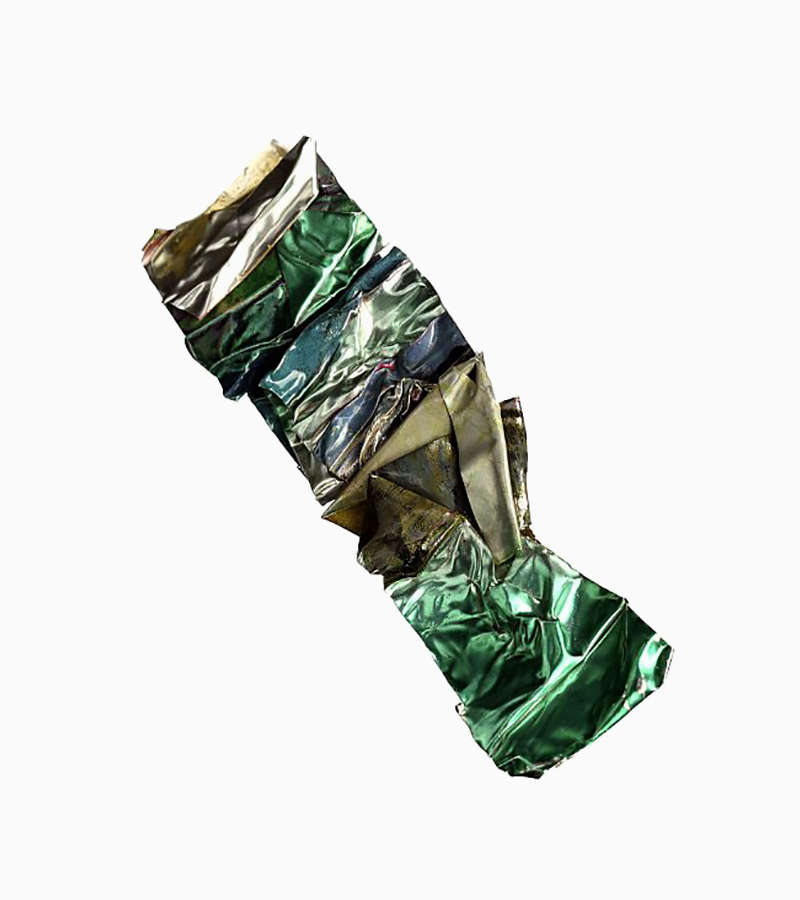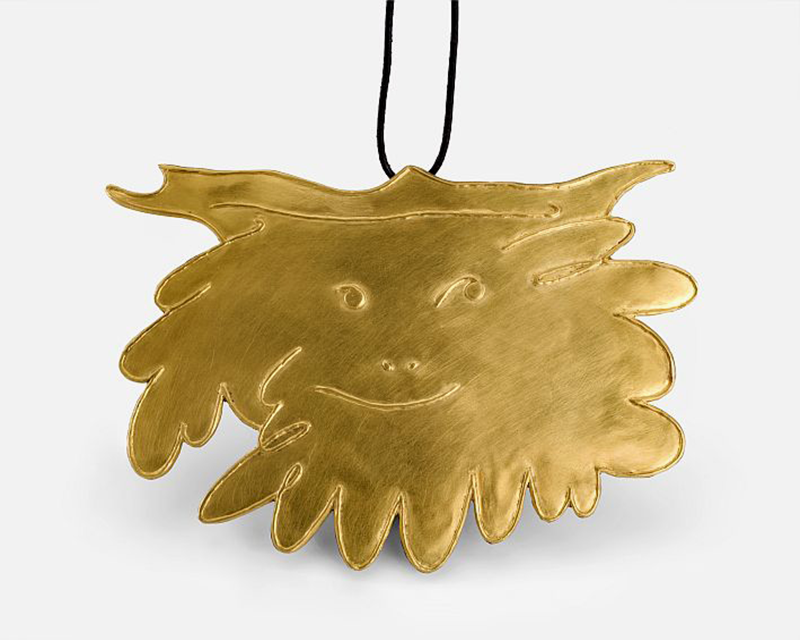 Many of the pieces in Venet's collection were made specially for her, and she continues to approach young authors, inviting them to create pieces for her collection, at the same time, of course, challenging them to try something new. But no matter the reason behind making a piece of jewellery, each and every one of them displays the master's particular style.
Diane Venet's mission has always been to share. She wears jewellery from her collection every day, and the collection has been exhibited in a number of venerable art institutions around the world.
Like the jewellery itself, each exhibition of Diane Venet's collection has a special visual story as well. In Venice the small objects were displayed in cases, like jewellery. However, in Miami and Athens they were exhibited on the walls, like artwork. The Riga exhibition offers visitors an elusive journey of discovery and emotion — in this particular moment and place. The exhibition's visual character has been created by the Latvian designer duo «Mareunrol's»  (Rolands Pēterkops and Mārīte Mastiņa). The exhibition is organised by the art and culture website «Arterritory».
The exhibition «From Picasso to Koons» will be on show at the Latvian National Museum of Art (LNMA), Jaņa Rozentāla laukums 1, Riga, from November 4 to December 3. More information on the exposition and its satellite events can be found on the LNMA homepage.