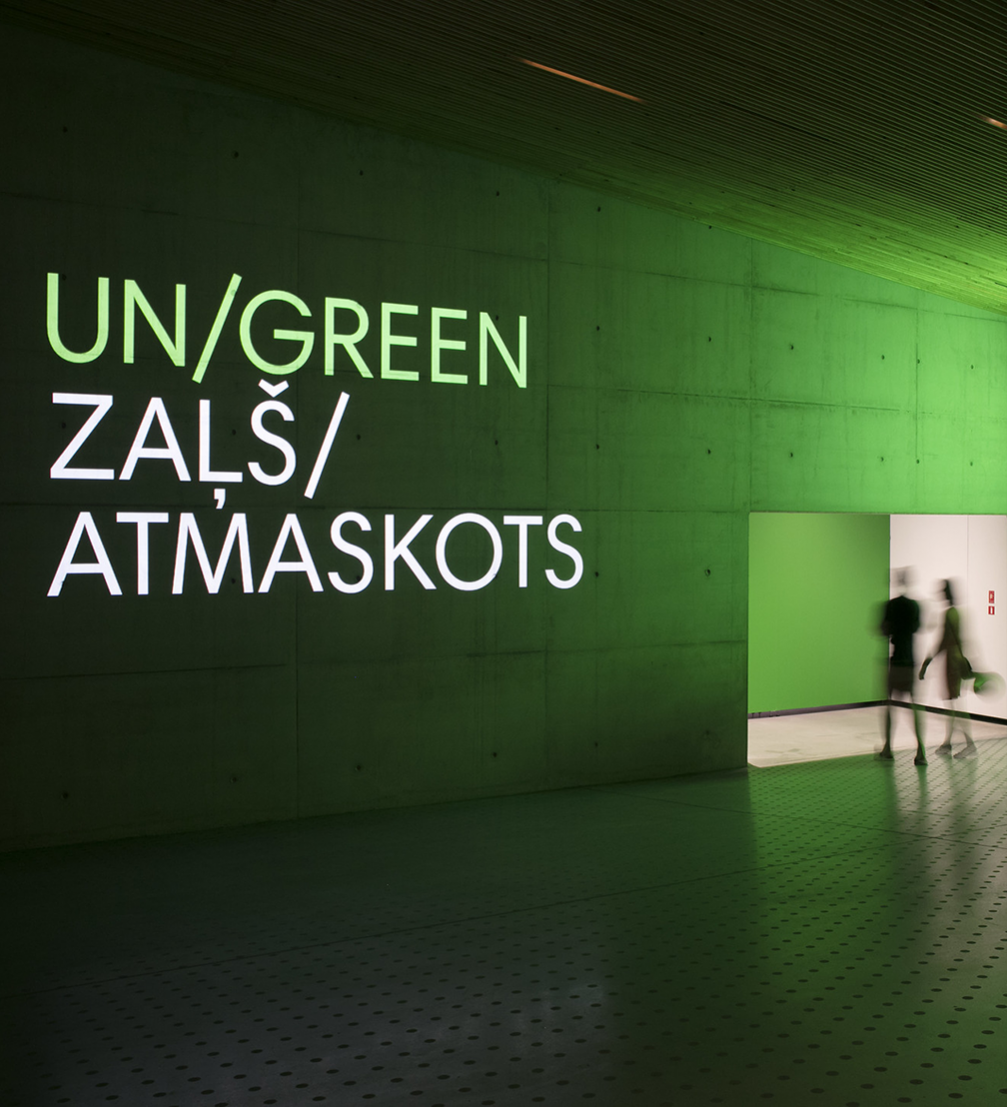 Photo by Kristīne Madjare
Until September 22, the international media art exhibition «Un/Green» is on view at the Latvian National Museum of Art. The exhibition focuses on one of the most paradoxical and pervasive themes of our time, aiming to discover the meaning of «green» beyond the usual definitions.
Stories Editorial September 19, 2019
Opened during the RIXC Arts and Science Festival, the exhibition features twenty works that look into publicly available data, make witty comments, and offer speculative solutions to a variety of global ecology-related topics. Here you can find mandalas made of the logos of agrochemical companies, an attempt to maintain a perfect lawn, and skin grown from bacteria. In the show, media art meets critical design works, which are a rare sight in Latvian exhibition halls.
«The colour green is symbolically associated with the «natural» and employed to compensate for what humanity has lost. Despite its broadly positive connotations, «green» incrementally serves the uncritical desire of fetishistic and techno-romantic naturalisation in order to metaphorically hyper-compensate for the increasing technical manipulation and exploitation of living systems, ecologies, and the biosphere at large,» write the curators Jens Hauser (France / Germeny), Rasa Šmite and Raitis Šmits (RIXC, Latvia).
There are three Latvian artists taking part in the exhibition, whose works deal with different meanings of the term «green». The illustrative composition by Santa France, «Snakes and Adders» (2019), depicts living organisms deceptively hidden among other visually similar, man-made objects. The only reference material used for modelling the depicted plants and animals is the watercolour illustrations found in an old set of educational postcards on endangered species in the former Soviet Union.
Rihards Vitols' work «Anniu» (2018) addresses the issue of global heating. «Anniu» is a fictitious ship drifting around Antarctica, producing and dropping ice cubes in the water to slow down the melting of glaciers and the rise in global water levels.The ship is powered by solar panels and wind turbines.
In his work «Uncertainty Drive» (2017), Voldemārs Johansons exposes «green» through audial rather than visual means. The work is a soundscape in which the ionised particles emitted by a natural source of finite randomness are converted into a sonic composition by analog computing.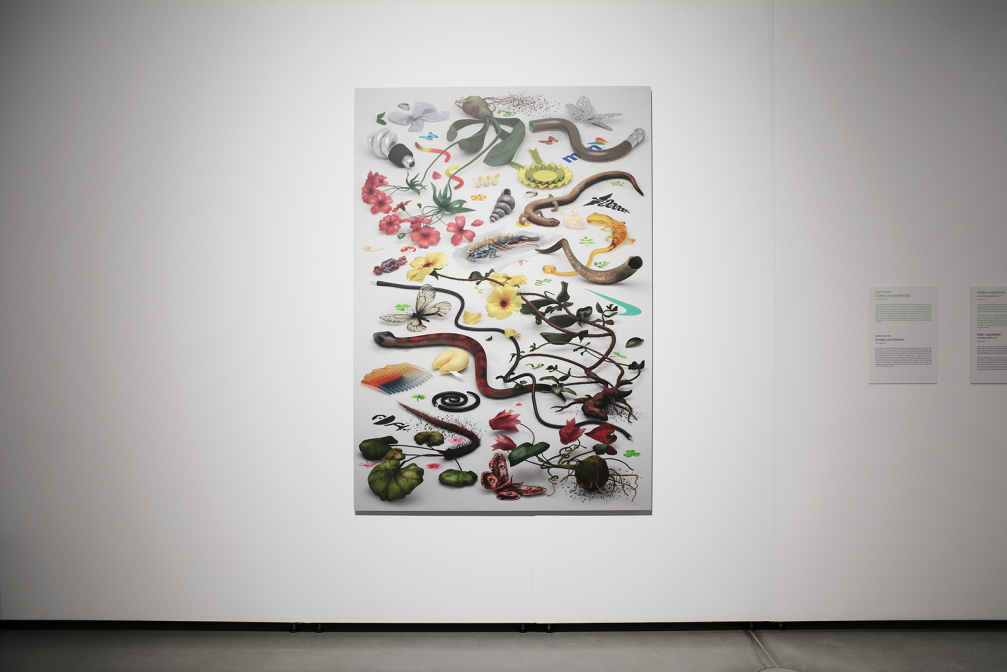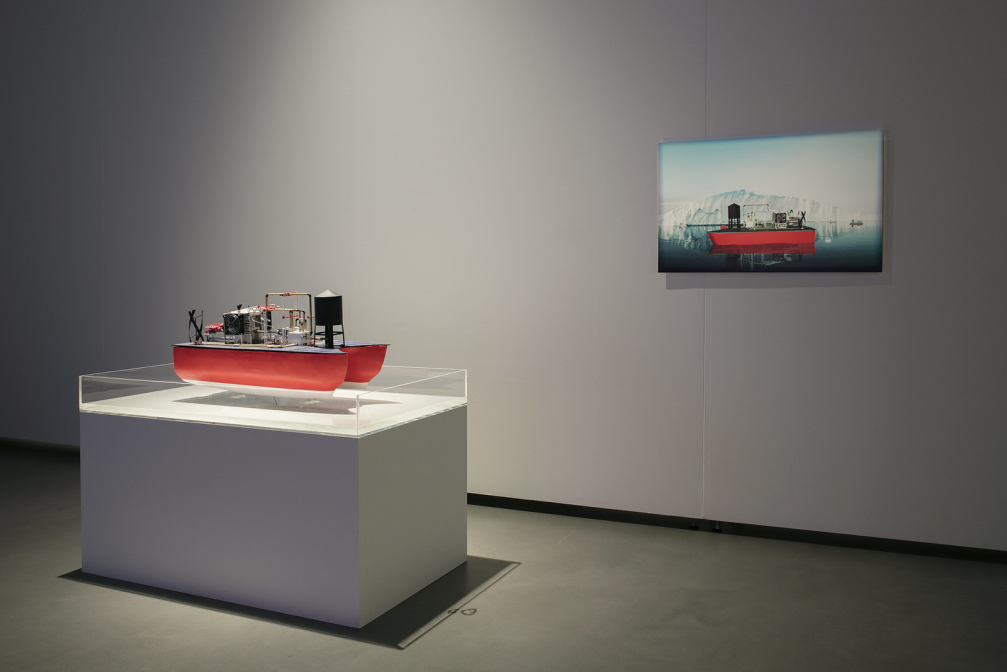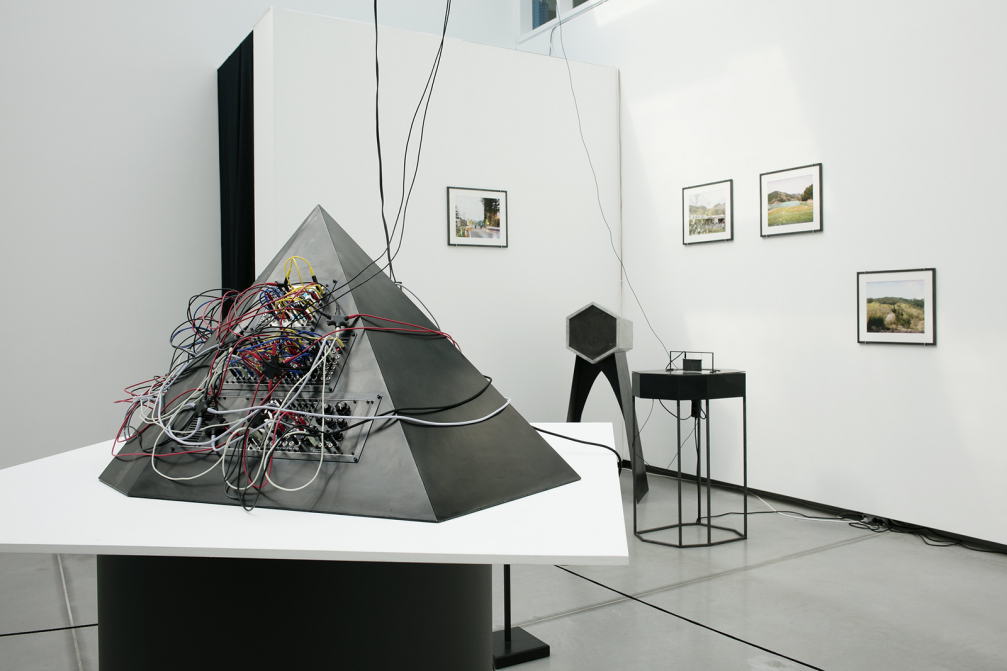 The exhibition «Un/Green» is on view at the Latvian National Museum until September 22. More information about the exhibition and its participants can be found on the RIXC website.