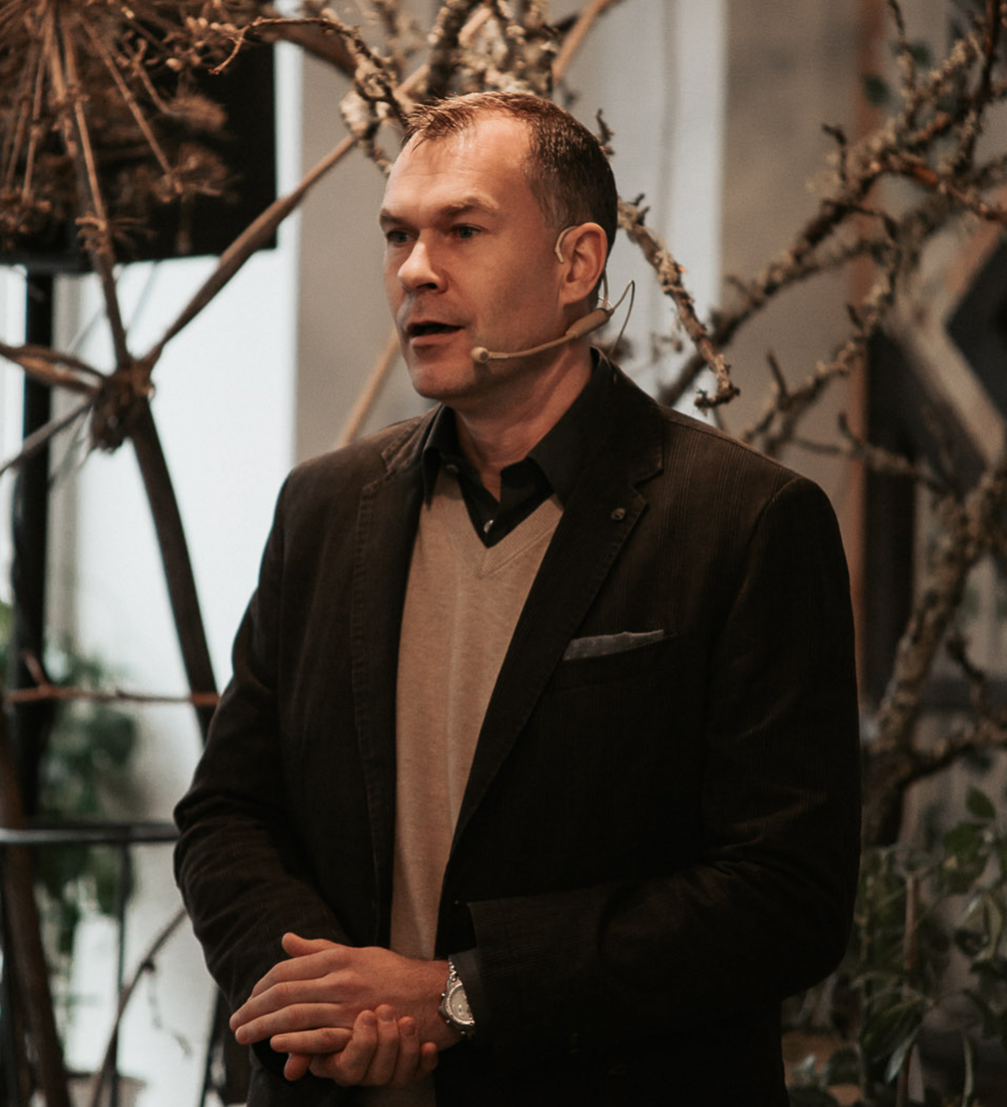 Jaak Margus Klaar. Photo by Sindija Veikša
Jaak Margus Klaar is an experienced strategic marketing and communications expert who visited Riga this October during the Creativity week «Radi!2017». In its opening event «Is Latvia a user–friendly country?» he held a lecture on service design in the public administration. In 2009, Klaar together with his colleagues founded the design agency «Brand Manual» which focuses on service design and branding and operates in Tallinn and Stockholm. Last year, project «Apollo» by «Brand Manual» received the prestigious Service Design Award.
What would be your definition of service design?
I like to think that service design makes things work in the way people expect them to. It also has very much to do with the experience it creates. For example, if you buy a kilo of rice in a plastic bag, it doesn't matter which rice from which shelf you choose. You just buy the ingredient and cook it. If instead of an anonymous product you buy «Uncle Ben's» rice, the brand helps you to make your decision, but still, you need to cook it yourself. The next step is a sushi takeaway restaurant. In this case, you don't have to cook the meal, you get sort of an end result. The last stage is the experience. You go to Tokyo to visit the world's best sushi restaurant. You do this once in your lifetime, and the experience is profound. A kilo of rice costs a dollar, ready–to–eat sushi — ten dollars, but a meal in Tokyo's best sushi restaurant — 100 dollars.
The value for the customer is much higher if a company can offer not only a product but also the experience worth sharing.
And how would you explain what is design thinking?
Design is a problem–solving discipline. It has to make things understandable, usable, distinctive and aesthetic. I thin design thinking is a method that covers all these points in one solution. Often when we speak about design, we are talking about aesthetics, but you can create something intuitively understandable only if you use all four points. Design thinking has been used for a long time in product design, but it's a new goal for services to reach the same level of understanding.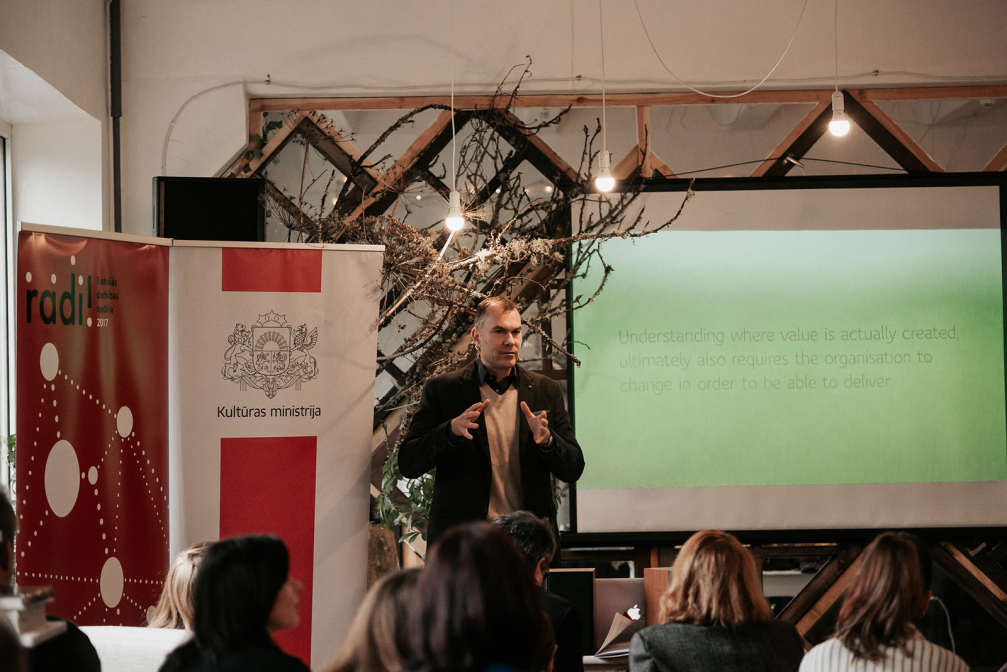 Can we use service design in government?
Certainly. The idea of design in public services in different parts of the world is at a different stage of development, but it's clear that the public service is where you're going to have the biggest impact. Service design allows to make things usable for citizens, and government can save some resources. Governments today don't have money, they have to save costs, and by definition, this means that the users have to do self–service. But for the self–service to be successful it has to be understandable, usable, distinctive, and it would be nice if it would be aesthetic as well. With good self–services we can save up to 50–80% of taxpayers' money.
I think, it is important to understand that in this age anything that is repetitive should be automated, because doing repetitive tasks is stupid, and all government services are basically repetitive — if you take the population, everything happens more than once. Here is an incredible potential for saving money, plus it means that people inside the government can do more interesting work.
How can we convince the officials that the service design is important? Case by case. We need real examples. The documentation is also very important in order to demonstrate the differences between the problems that were defined in the beginning of the project and those that were discovered during the design process. We need to create stories.
These stories should be turned into one poster, so it doesn't become a 50–page document. Designers are very good at distilling the information into something very tangible. And when at least one illustrative example is created, solving future tasks is already much easier.
The project management in the public sector is often linear. What is the best way to explain that design process starts with a problem rather than a solution?
It is not easy because it is all about the procurement process. The procurement process right from the beginning says that «we are going to design this thing, and this thing has to be the end result, and no matter what you do on the way. it still has to end up there». The customer asks for the result he has already defined, so if in a halfway the designer finds out that what the government asks for is completely useless, he is still stuck with the contract and has to deliver or he will lose the money and even pay the penalty. So, at the end of the day, the designer always delivers whatever they want from him even if he knows it is never going to work. There is a problem with government in a sense that you can't design in a linear process. You have to be iterative, you have to accept that you're looking for a problem, not for a solution at the beginning. And once you find this problem, it might require a completely different solution, the one that you thought you could not come up with even in your worst nightmares.
The problems discovered in the design process are called wicked problems, as defined by the design theorist Horst Rittel. You also mentioned this concept in your lecture on service design. Please tell us what are the differences between wicked problems and common problems.
Wicked problems exist in government where are so many stakeholders and so many different reasons why things happen. Even if we take just a postnatal care service category, it includes an enormous number of user–service interaction points, so if you want to define it as one problem, it is almost impossible. That is why these problems become wicked problems. It's a real challenge that the problem needs to be solved in a way that almost everyone would think that this is okay.
What should be done to use the design methods in the public sector? Designers need to be integrated or the officials should become designers themselves?
They need to be integrated. It's what the UK does with the Design department in its government. When British designer created the uk.gov, they united 1000 webpages of various services on one platform, the hired copywriters to help them to make the content more understandable. At this point, the result of their work seems self-explanatory, but so far this has not been achieved by anyone else.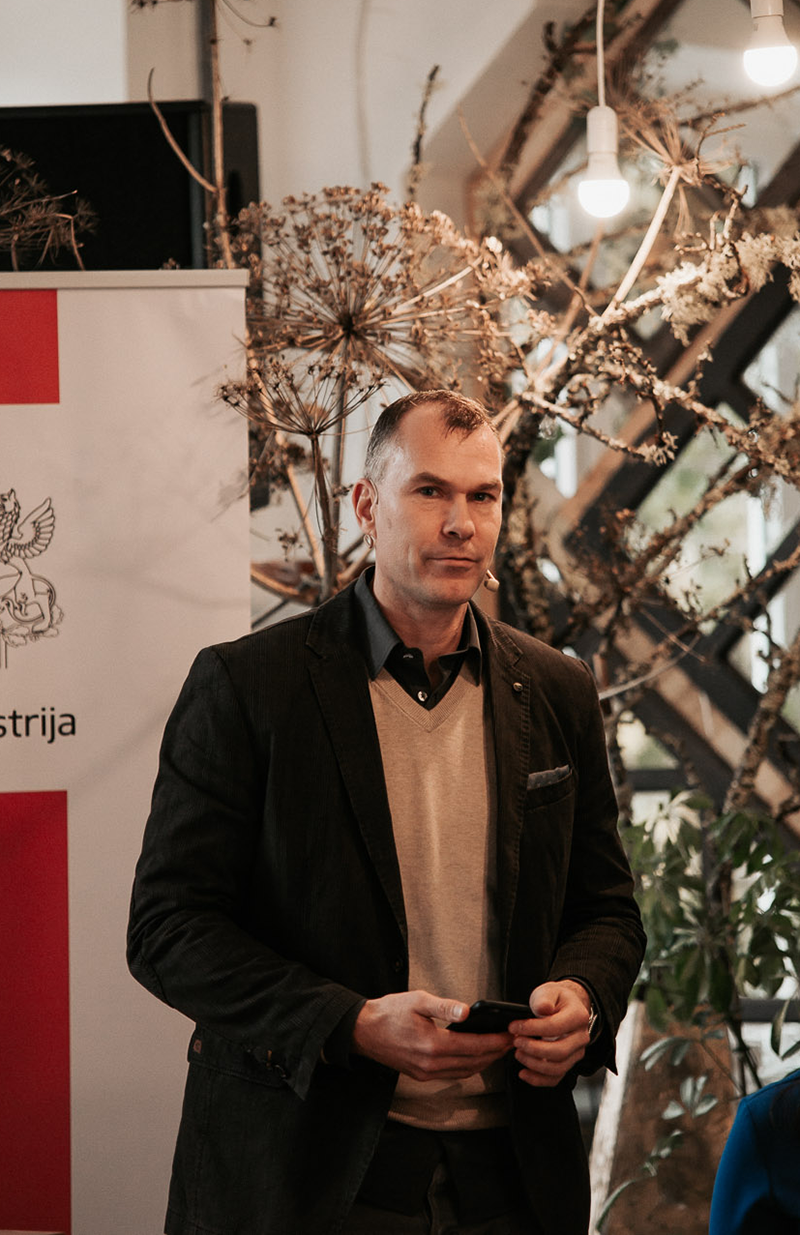 Your live in Sweden. What is the quality level of service design there?
Sweden has a few service design companies, but overall it is bad at digital services, especially in comparison to Estonian e–government. While there are new companies like «Klarna» or «Spotify» that started with a customer in the centre, at the same time it's very difficult to improve services in already established industries, because they are just not responsive, their way of doing things is a hundred years old. Sweden has a very, very long way to go to reach the desired level of service design, but what we have is very nice and helpful people. While the service as a system doesn't work, the service provided by actual people is incredibly friendly, which sort of compensates.
Could you tell us about the most exciting projects by «Brand Manual» design studio?
The project we as «Brand Manual» consider the most successful is the case that we did for «Apollo» — the company that started as a bookstore and then turned into the Baltic's biggest cinema chain. We expanded the service provider's vision of a book as a way of spending free time. Last year, this project won the international Service Design Award.
While the project which we found the most interesting was a new concept for a renal care clinic. At the beginning, all discussions that we had with the medical company were in Swedish, all white people talking to white people. And then we discovered that 40% of the people coming into acute renal care are immigrants. 10% of them can't read Latin letters or cannot read at all. How can we create the clinic that is approachable and understandable? The solution is already there if you think about another target group in healthcare that can't read, is scared, upset and doesn't understand anything that you're saying. It's children. So we applied the methods that are used in children's hospitals. At the end of the day, it seems obvious.
Service design isn't a rocket science, but to find the solution — that is the most exciting part.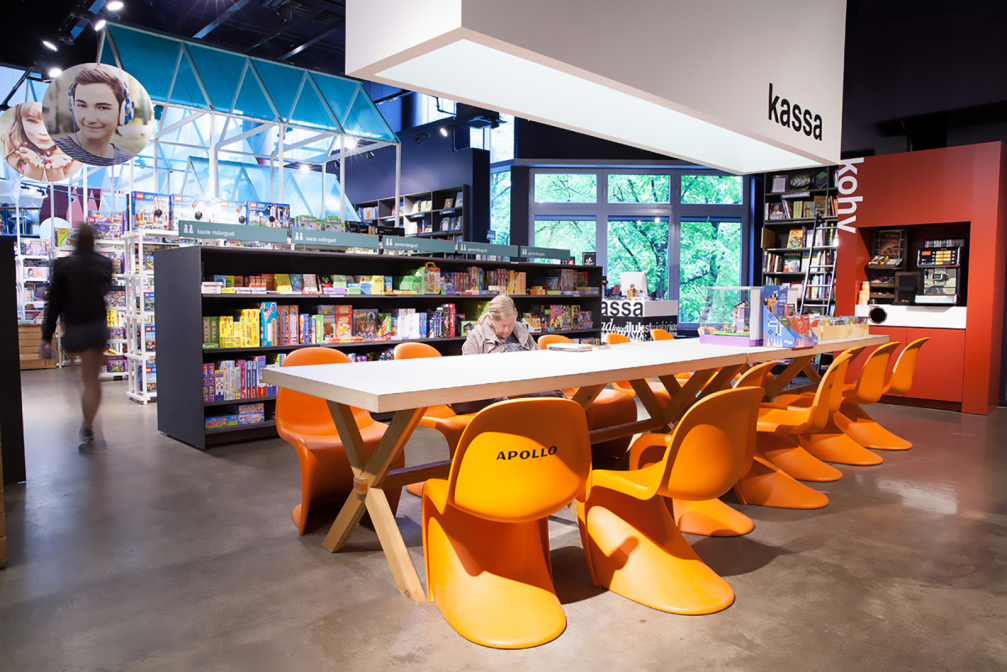 How will service design evolve in future?
In Sweden companies are hiring service designers, big companies establish service design departments, integrate them, because that is what has to happen. Independent service design companies are probably not going to survive very well. Which is one of the reasons why we are focusing a lot on training and education. We are doing design courses just because in many cases it makes more sense to teach it than to do it. This is a strategic decision — why entrust information about your business to someone else, if the service can be developed independently?