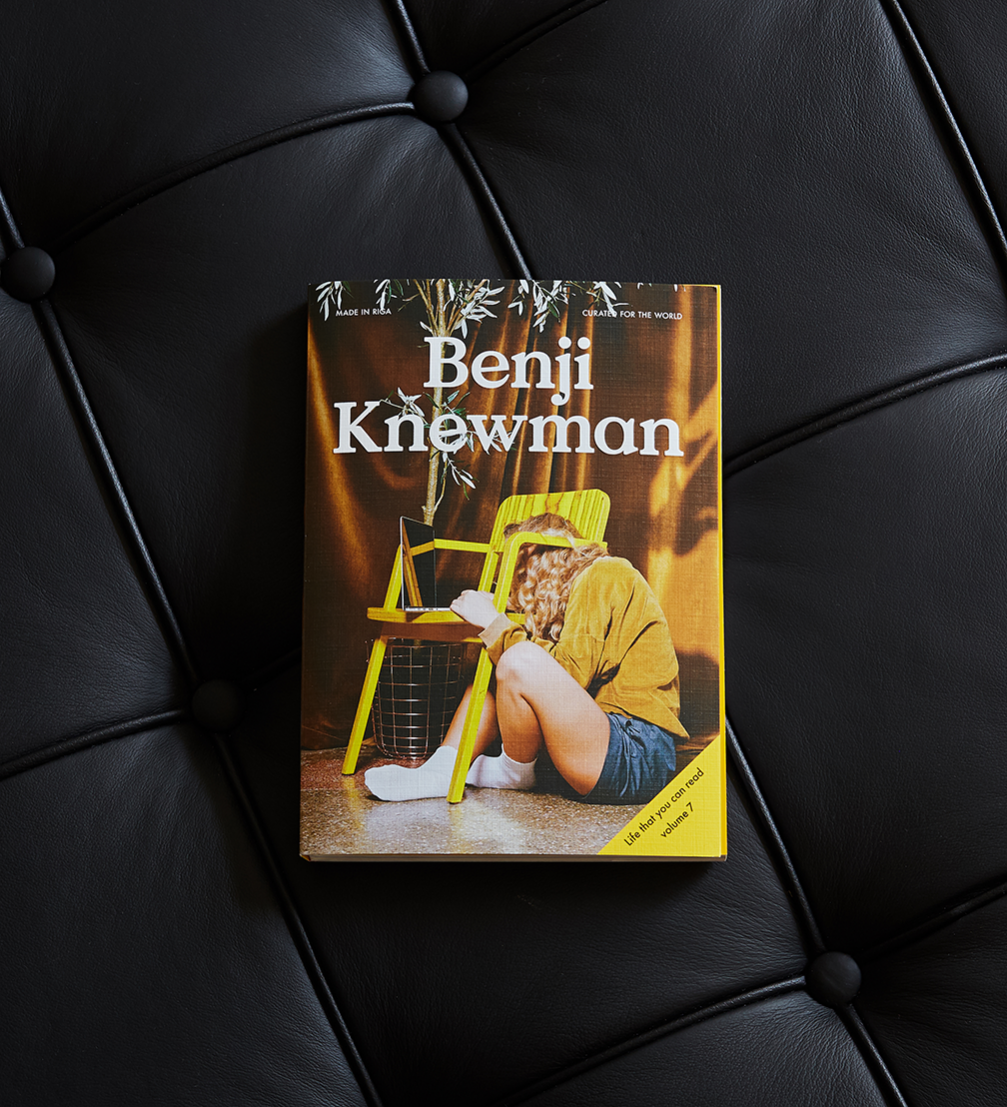 The seventh issue of the bilingual bookazine «Benji Knewman» is out, with two different covers and in a take–away friendly format. While the inside pages, as always, contain visual stories and captivating interviews.
«Benji Knewman» has been published for three years now, and its mission has always been to tell the stories of Latvia in an international language — through its content and design. One of the key stories in the latest issue is the «Benji Knewman» Latvian dictionary, designed by Daniela Treija with photographs by Aiga Ozoliņa. For the last two years, «Benji Knewman» has created its own Latvian dictionary, and the latest releases are regularly published on «Benji Knewman» social networks. Latvians often tag their foreign friends in the posts, so they can study the Latvian language.
The new edition features an interview with Zaiga and Māris Gailis, whose cult book «Furniture for young people» turned 30 since its first publishing. One can read also a conversation with photographer Jegor Zaika, who now works and lives in Riga and believes that everyone should spend some time outside their home country. Mike Collier, the British journalist who moved to Cēsis, shares his notes on Latvian painter Vilhelms Purvītis, while Mārtiņš Ķibilds explores the Soviet architecture in Riga and Jūrmala, which, nowadays, as a magnet, draws on film and advertising directors.
The seventh issue has two different covers — the reader can choose the one he likes or purchase both for the whole collection. The editor of «Benji Knewman» Agnese Kleina reveals that she came up with this solution together with designer Madara Krieviņa, since they couldn't choose between the two cover images.
Bookazine «Benji Knewman» can be purchased in bookstores in Riga that specialise in design and fashion, as well as online. It is currently available in 22 countries, including Canada, USA, the Netherlands, Great Britain, Austria, Lebanon, Australia, New Zealand and elsewhere.