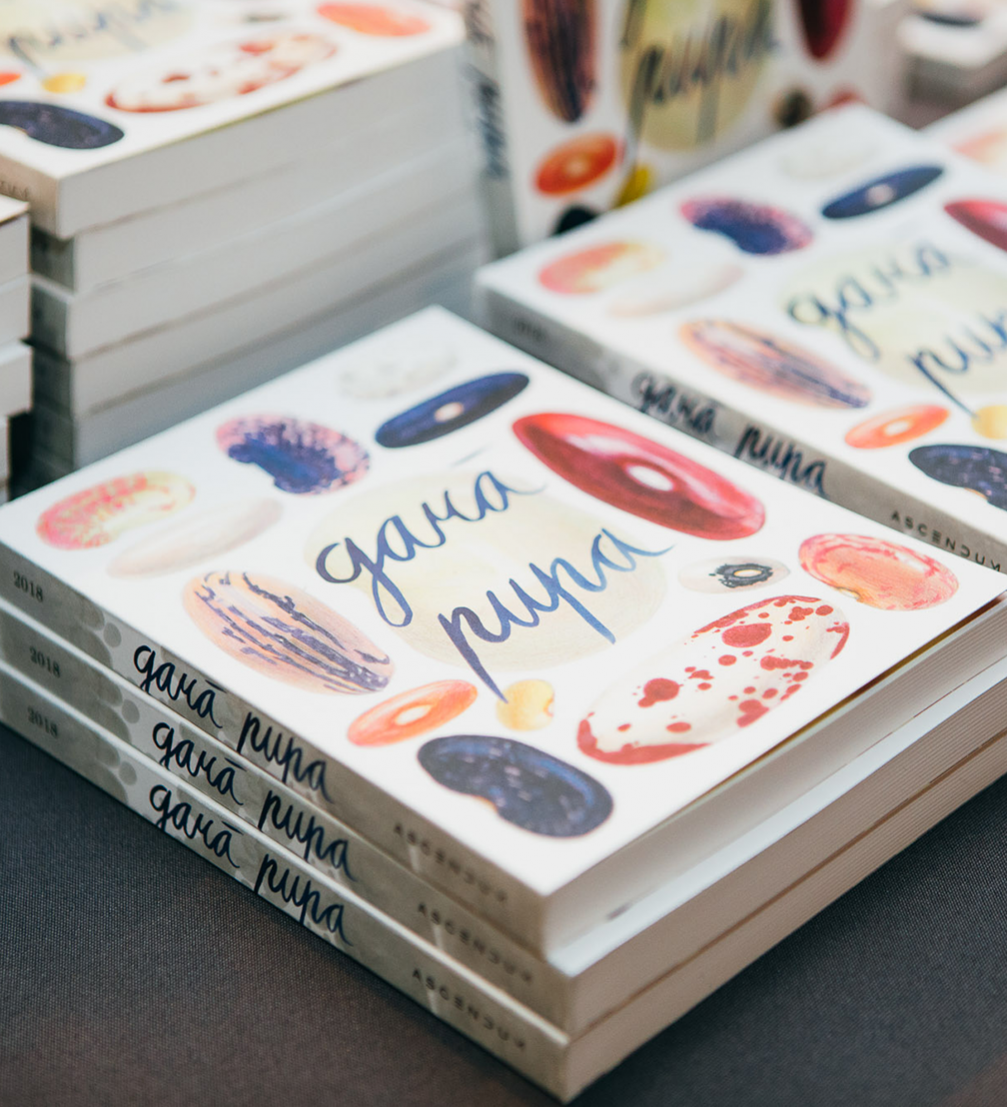 Society «Ascendum» has released the fifth renewed poetry yearbook for children «Garā pupa» (trans. «The Long Bean»), compiled by the poet Inese Zandere. The latest issue is illustrated by artist Liene Mackus and designed by Artis Briedis and Rūta Briede.
Stories Editorial September 14, 2018
After a long break, the publishing of «Garā pupa» was resumed in 2014 by the society «Ascendum» and the International Board on Books for Young People Latvian office. The latest issue of «Garā pupa» features previously unpublished poems by 29 Latvian authors such as Kārlis Vērdiņš, Māra Cielēna, Arvis Viguls, Inga Gaile, Andra Manfelde, Marts Pujāts, Anna Belkovska and Ilmārs Šlāpins.
Environmental activist Uģis Rotbergs researches the relationship between the history of the Latvian nature and our folk songs. While in the chapter «Atgādinājums» (trans. «Reminder») one can read works by poets who celebrate birthdays this year, including Ontons Slišāns, Ārija Elksne, Imants Lasmanis and Inese Zandere. In addition to the poetry «Garā pupa» features a fairy tale by Ilmārs Šlāpins and excerpts from «The Shammies».
The most comprehensive chapter is written by the children themselves. Poems by 59 pre–schoolers and school–age children were included in the book after evaluation by the jury. The members of the jury were actor Andris Keišs, artist Gita Treice, film director Andris Gauja, Rector of the Latvian Academy of Culture Rūta Muktupāvela and poet Andris Akmentiņš.
«Garā pupa» is illustrated by the artist Liene Mackus. Her style can be described as poetic, imaginative thus allowing the reader to fully immerse in the world of dreamy characters of the poems. The designers of the book are Rūta Briede and Artis Briedis.
«Garā pupa» is made with support from State Culture Capital Foundation and the Education, Culture and Sports Department of Riga City Council. The book can be purchased at the biggest bookstores in Latvia.