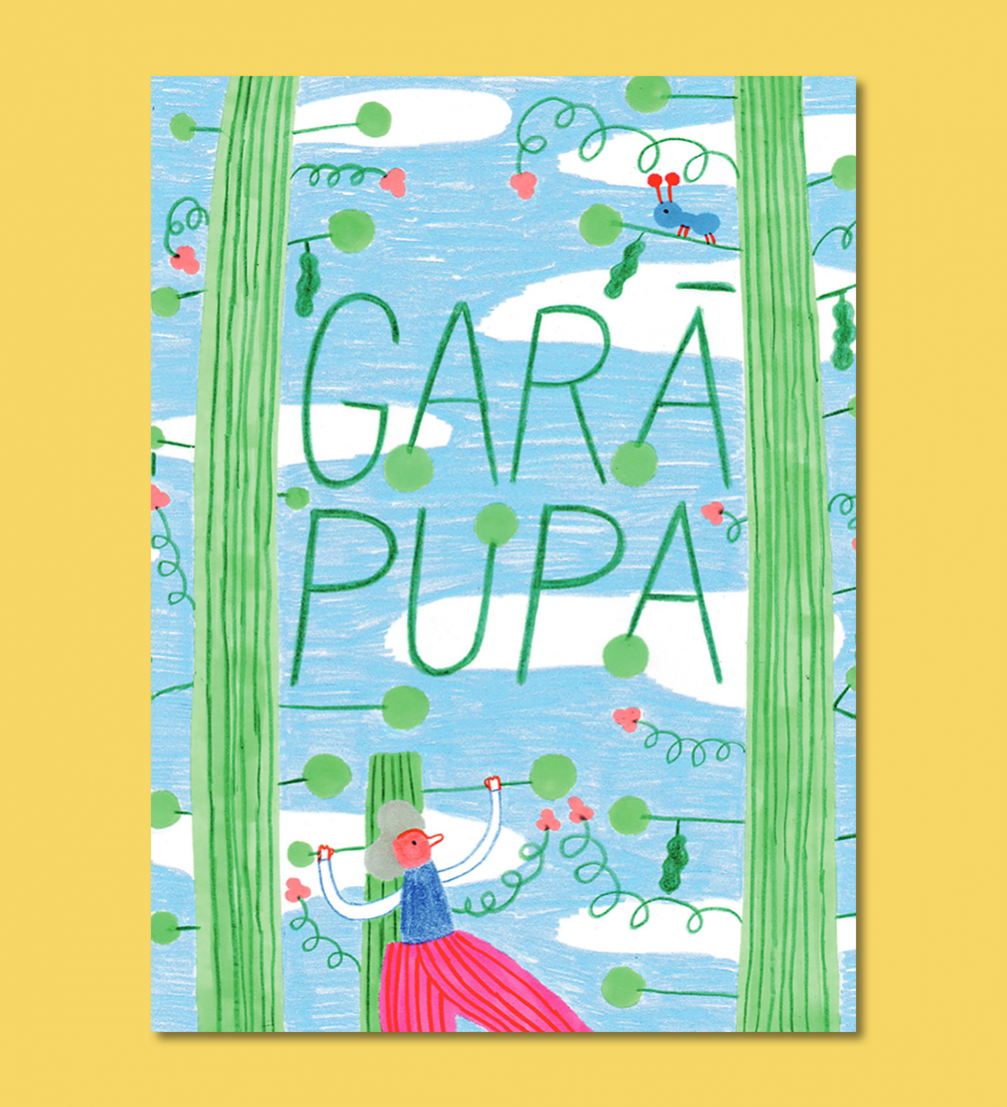 Cover illustration by Rūta Briede, design by Rūta Briede and Artis Briedis
The sixth children's poetry collection «Garā pupa» («Beanstalk») has recently been published. It is compiled and edited by the poet Inese Zandere and the illustrations are by the artist Rūta Briede.
Stories Editorial September 24, 2019
The motto of the book this year is the line «Now the time is mine!» from the poem by Anna Belkovska, included in the section «New». There are 34 poems for children by contemporary authors, including works by Inga Gaile, Māra Cielēna, Marts Pujāts, Arvis Viguls, Kārlis Vērdiņš, and Toms Treibergs. The book also includes a game, a fairy tale, an article by Guntars Godiņš on Estonian language and musicality, as well as translations of poems from English, Italian and Spanish. The «Reminder» section includes poems written by authors that have passed and whose anniversaries are celebrated this year, but the section «Find» compiles children's poetry, published in 1959 in the exile magazine «Mazputniņš». There is also a «Beginning» section featuring the best works from this year's «Garā pupa» Children's Poetry Competition.
The publication of the Children's Poetry Yearbook «Garā pupa» was restored in 2014 after a hiatus by the organisation «Ascendum» and the Latvian Children's and Youth Literature Council.