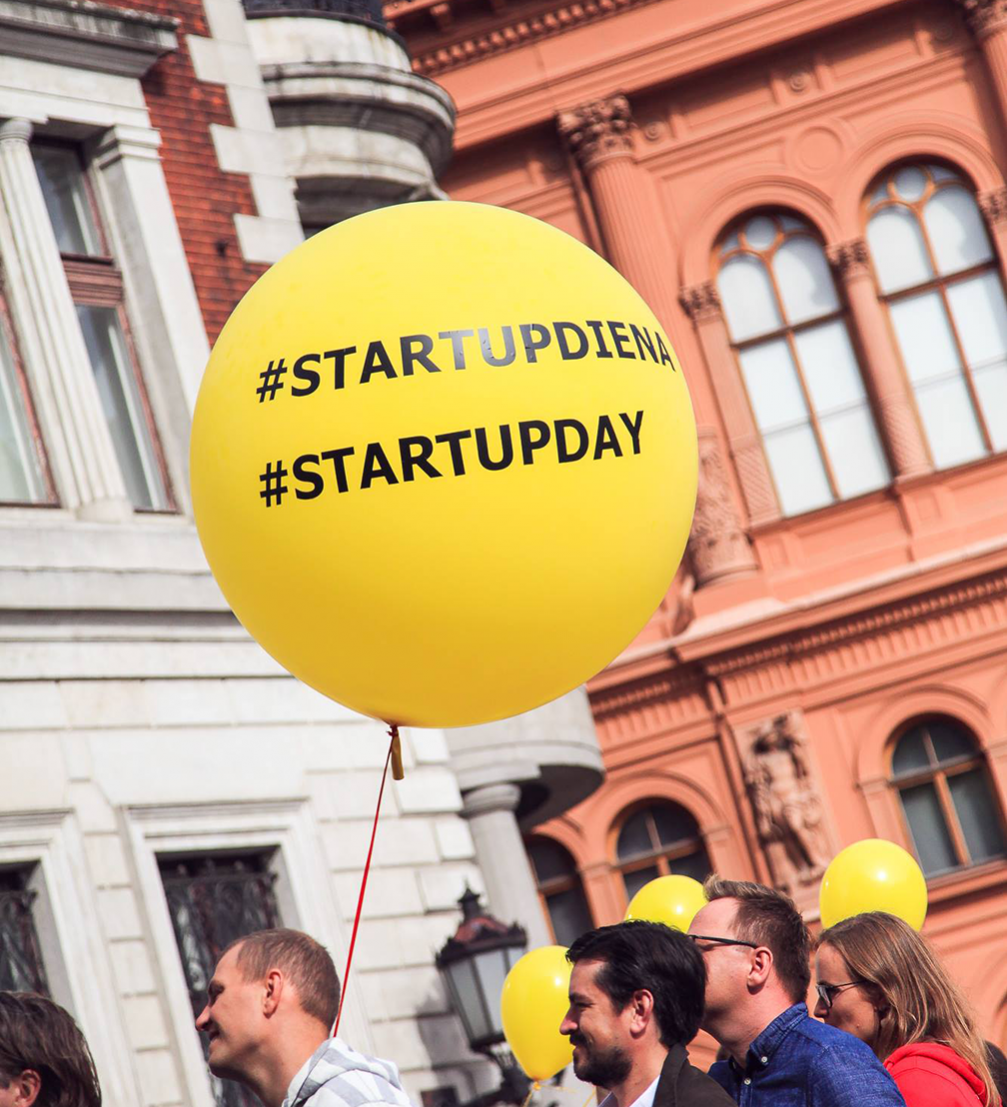 Startup Day will be celebrated in Riga for the second year on September 12 with an inclusive programme. Events will highlight the contribution from startups to innovation and economic development in Latvia. The programme includes masterclasses, a startup community forum, Startup Brand TOP10 presentations, along with many other activities.
Stories Editorial September 11, 2018
«Latvia is the first country in the world to put forward the initiative to officially recognise September 12 as Startup Day. We want to show that Latvia is a startup–friendly, technologically developed, digitally smart and open country. We're inviting all technological innovation enthusiasts to actively get involved,» suggests «Digital Freedom Festival» co–founder Dagnija Lejiņa. She points out that there are currently more than 300 startups registered in Latvia, which have attracted 62 million euro in investments just over last year.
Startup Day morning will kick off with a «Business Breakfast» at the University of Latvia Business Incubator at 9.00. The breakfast will include an exchange of inspirational and startup experience stories. Startup Brand TOP10 presentations will begin at 10.00. A livestream of the event will be broadcasted by LMT Straume.
The second «Startup Community Forum» will be held at the VEF Quarter at 13.00 in cooperation with the Latvian Startup Association Startin.lv and the Ministry of Economics. The main topic of the forum is startup cooperation with large corporations and the state.
Together with partners the «Digital Freedom Festival» will hold several open Startup Day masterclasses at the culture bar «Autentika» (Bruņinieku iela 2, Riga) from 14.00. Anyone who is interested will be able to find out about how to pitch an idea to a broader audience and successfully actualise it as a business, how to push the limits of your abilities, as well as other topics.
The closing festivities will take place from 18.00 until midnight at «Autentika». The Startup Day party will include «FuckUp Nights Riga Startup Edition», where attendees will be able to listen to startup failure stories in a relaxed atmosphere and learn from other people's mistakes. During Open Mic Pitches anyone who is interested will be able to advertise their business ideas on stage.
«This is a great moment for startups because they have access to unprecedented government support. They have the opportunity to go to Silicon Valley and use the LIAA co–working space, establish contacts and form collaborations. Here in Latvia 100 startups will receive financing of up to 3800 euros to attend international conferences and exhibitions. Regional incubators, mentors and 25 years of LIAA experience are at the disposal of every startup!» says Investment and Development Agency of Latvia (LIAA) Director Andris Ozols.
The Startup Day is initiated by the organising team of «Digital Freedom Festival». The technology, startup, policy and lifestyle festival will be held on November 30 and December 1 in Riga. The Startup Day will take place on September 12. The full programme of its events is available here.