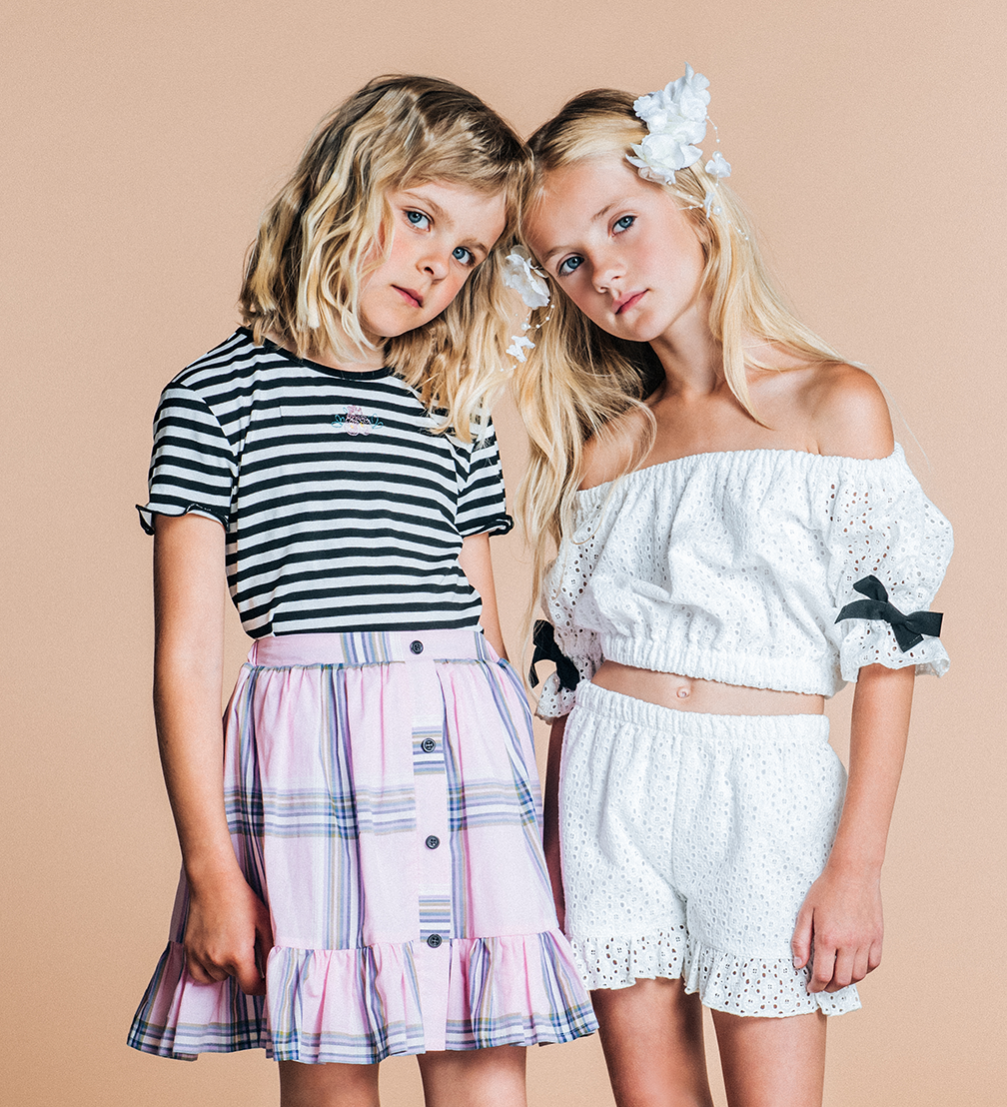 On the last day of this autumn's Riga Fashion Week, the Spring–Summer 2019 collection «Inside out» by kidswear brand «Paade Mode» was presented. It features four different kinds of garments, thus offering clothes for various occasions.
The latest Spring–Summer 2019 collection «Inside out» by the children's fashion brand «Paade Mode» is dominated by seasonal colour palette in which soft pastels are mixed with bright tones and expressive details. The collection is created by the creative team of «Paade Mode» — the founder and director of the brand Linda Raituma, creative director Santa Pīlēna and designer Edīte Ķirse.
«Elegant models in the «Resort» segment, flirty and carefree models of «Secret Garden Party», featuring romantic cuts, laces and ruffles. In addition, garments of «High Street» segment, combining mutually contrasting elements. While in «Atelier» you will see wonderful and sophisticated dresses and suits for special occasions such as baptism, graduation and weddings,» comments Linda Raituma.
The Latvian company «Paade Mode» is recognized internationally. It has received several awards, is represented in prestigious stores all over the world and its products can be often seen in the pages of international fashion magazines. In 2017, Linda Raituma received a grant from Italian fashion school Instituto Marangoni.
Garments by «Paade Mode» are available at stores in the USA, Great Britain, Germany, France, Italy, Belgium, the Netherlands, Australia, South Korea, Hong Kong, Japan, Russia, Saudi Arabia, Israel, Canada, Qatar and the UAE, as well as online.
Until November 2, everyone interested is welcome to attend the Client Days at the «Paade Mode» studio, Silmaču iela 4, Riga.