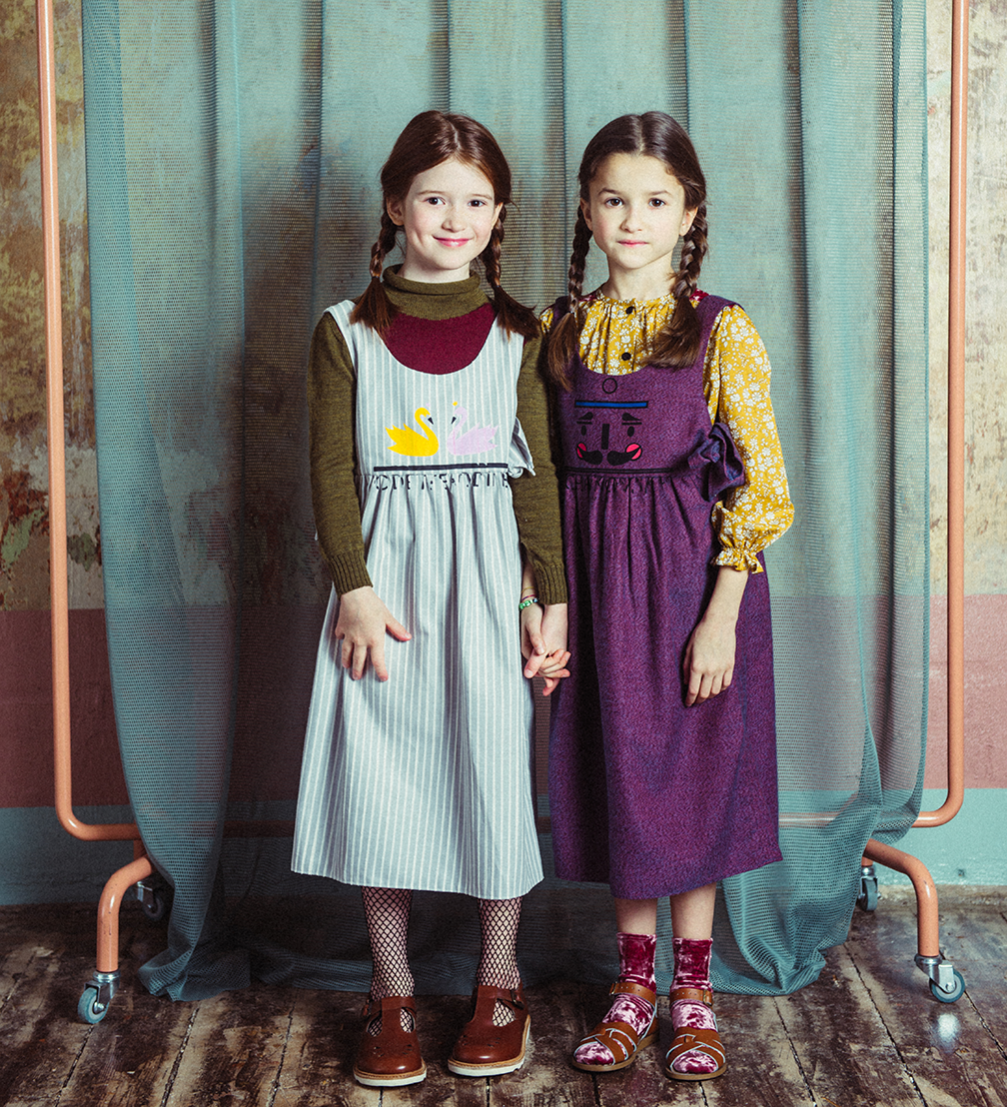 During the last Riga Fashion Week, the kidswear brand «Paade Mode» presented its latest, Autumn–Winter 2018 collection «Classbook of best friends forever». The new collection is like an adventurous trip through the school's everyday life, from the moment when a child first opens a diary until the festive winter holiday.
The brand «Paade Mode» offers a broad range of garments — dresses, coats, bomber jackets, voluminous and seamless knitwear, cardigans, leggings, jackets and trousers for boys. The collection «Classbook of best friends forever» was inspired by well–known children's book characters, such as Anne of Green Gables, Tom Sawyer and others. By using a dose of imagination, the brand aims to create clothing that is bold, bright and can be passed over generations.
«The daily life at school is an environment for realizing dreams, learning and building friendships. The clothing and style are often the elements that tell about the personality of a child and make to stand out among other peers. The current fashion expects the garments to be easily combined with the elements of street and high fashion. It should also be appropriate both for going to school and attending a friend's party,» says Santa Pīlēna, the creative director of «Paade Mode».
With the collection «Classbook of best friends forever» the company wants to continue its steady course of development. «Each season our task is not only to keep our loyal clients interested but also to maintain the uncompromising approach to the quality, sustainable and nature–friendly manufacturing. Although we are a Latvian company, our work is measured by global standards — 98% of our products are exported,» says the founder and director of «Paade Mode» Linda Raituma.
The family–run company «Paade Mode» was founded in 2011, and since then it has grown into one of the leading slow–fashion kidswear brands in Northern Europe. Its products are available in more than 20 countries and are regularly noticed by international fashion and lifestyle media.