An opening event on October 23 marked the beginning of the 29th Riga Fashion Week, a festival organised by the Baltic Fashion Federation, introducing the upcoming Spring–Summer 2019 collections of Latvian and foreign fashion brands and hosting various educational and entertaining events.
Collections by three emerging fashion designers — Anna Elizabete Kasparsone («Anna Elizabete Fashion», Latvia), Teodora Mitrovska (Macedonia) and Kristel Kuslapuu (Estonia) — were presented at the Riga Fashion Week opening event.
In the next days, until October 27, the attendees will be able to see fashion shows by established Latvian designers Natālija Jansone, «Amoralle», «Katya Katya London», «Nóló», «BLCV by Bulichev», «Talented», «One Wolf», «Public Makes Image», «Bergs Privé», «Noname Atelier» and «Pixie Won't Play». Latvian children's fashion will be represented by «Aristocrat Kids», «Paade Mode» and «Leny Tomy Factory». In addition to local designers, Riga Fashion Week will feature foreign guests as well — «Diana Arno» and «Ivo Nikkolo», both from Estonia, and «Duarte» (Portugal/the UK).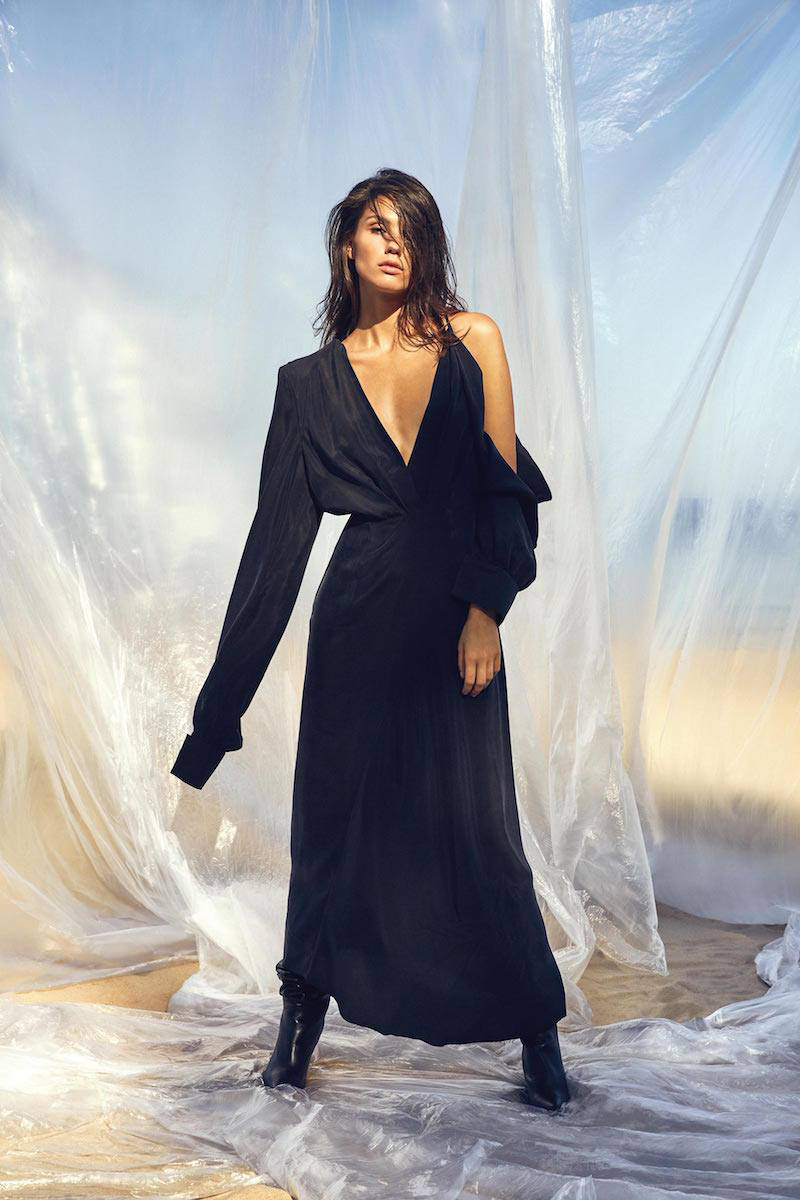 Riga Fashion Week will offer not only fashion shows but also various presentations, thematic events and informal gatherings. On October 25 and 26, the Baltic Fashion Federation in collaboration with the international project «United Fashion» will host a seminar and creative workshop «Digitization. Brand management», open to fashion students, professionals and other enthusiasts. The two–day seminar will feature talks by representative of «BOLD Concept Store» Beāte Stivriņa, the Head of the creative agency «Holition» Jonathan Chippindale (the UK), architect, professor at the Westerdals Oslo School of Arts, Communication and Technology, creative strategist Kristaps Siliņš, as well as professor at the School of Fashion Istituto Marangoni (Fiorenza Sarotto, Italy). Fashion marketing workshop will be led by the founder of the «Interlaced» platform Kristina Dimitrova (the UK). The representatives of «Amoralle» and «Inch2» will also share their experience stories during the event. Full programme and tickets are available here.
Two showrooms for media and buyers will operate during the Riga Fashion week — «Intro» at the shopping mall «Galleria Riga» and «United Fashion» European designer showroom at the «Radisson Blu Hotel Latvija». On October 26 from 18.00, the latter will be open to the general public.
Most of the fashion shows will take place at the «Radisson Blu Hotel Latvija», Elizabetes iela 55, Rīga. Invitations only. More information on the events can be found on Riga Fashion Week homepage.