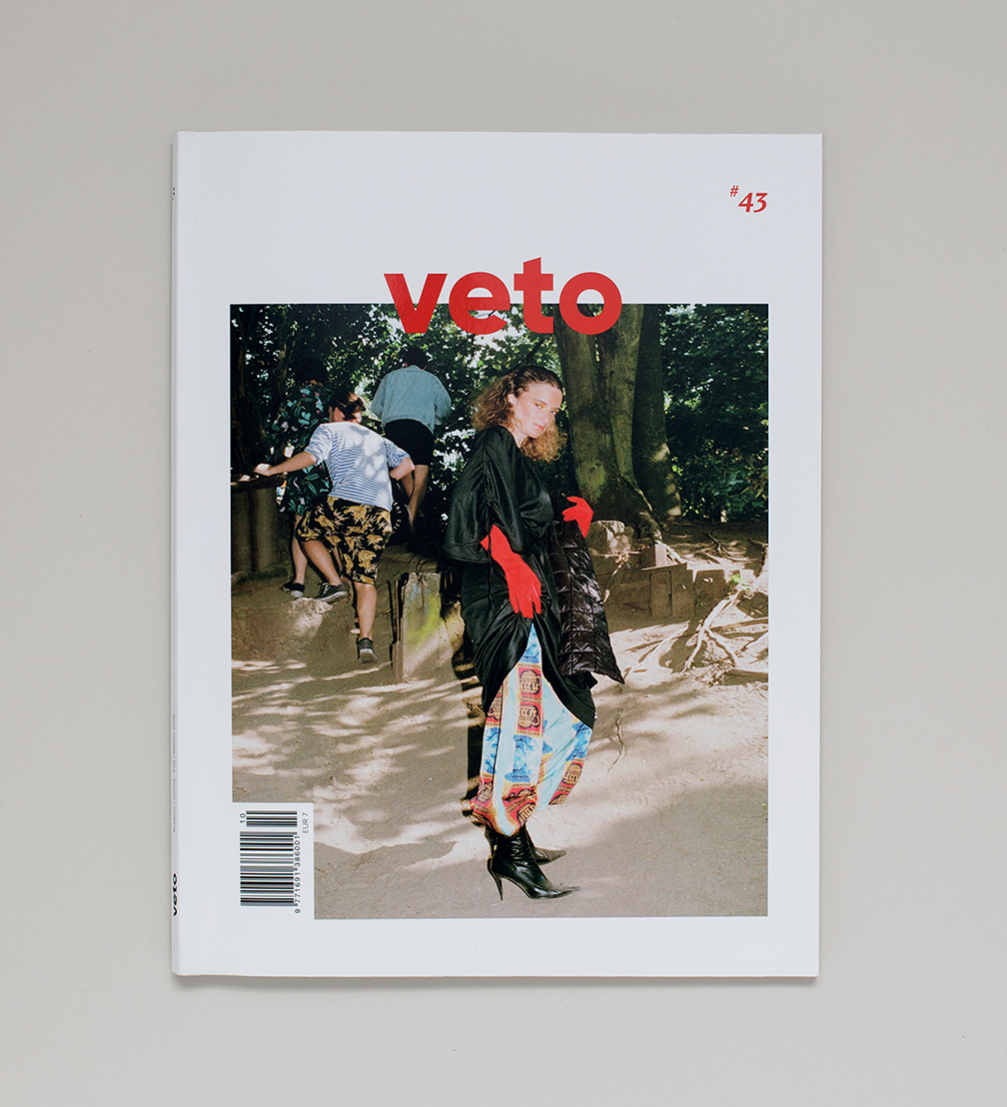 The bilingual culture and lifestyle magazine «Veto» has released the issue Nº43, featuring rich visual content, photo stories and fashion pages, as well as interviews with people from various creative fields and other articles.
Stories Editorial November 12, 2018
From issue to issue, the editorial team behind «Veto» magazine continues to expand the visual content. This time, the magazine features a poster by Viktor Timofeev, photo series «Let it go» by Lithuanian photographer and media artist Visvaldas Morkecicius, as well as fashion pages, created by photographers Evita Goze and Kristīne Madjare.
Also in this issue — in–depth conversations with the artist Viktor Timofeev, curator Zane Onckule, Icelandic photographer Saga Sig and Icelandic music band «Milkywhale». While the film director Andriāna Roze interviews three film professionals of different generations but music journalist Uldis Rudaks shares his memories about the nightclubs of Riga that no longer exist.
The celebration of the new issue's release will take place on November 20 at 20.00 at the wine bar «Vieta»), (Krišjāņa Valdemāra iela 61, Riga), featuring a performance by artists Marta Trektere and Kaspars Groševs.
«Veto» magazine can be purchased at all «Narvesen» newsstands, supermarkets, book and lifestyle stores, museums and exhibition halls, as well as online. The magazine is supported by State Culture Capital Foundation.