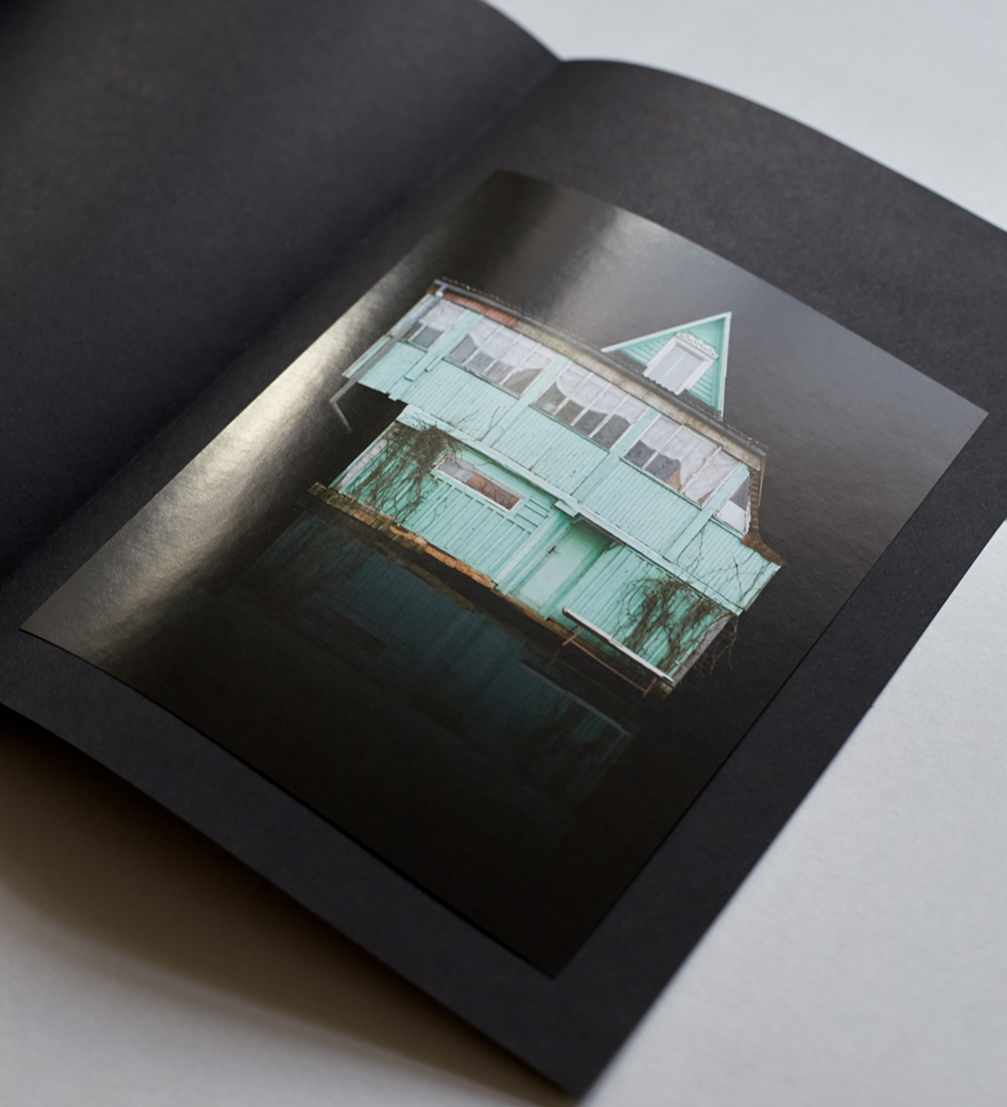 «Layers» by Madara Gritāne. Publicity photo
The photobook «Layers» by Madara Gritāne, published by «NoRoutine Books», has been recognized as one of the six best art books in Lithuania in 2018.
Stories Editorial February 19, 2019
In early February, the winners of the art book competition, organised by the Ministry of Culture of the Republic of Lithuania, were announced. Based on various criteria of design and print quality, a professional jury selected the best works from 130 submissions. The experts acknowledged the «meaningful minimalism» of «Layers» by Madara Gritāne and announced it to be the winner in the category of experimental and bibliophile books.
The Lithuanian publisher «NoRoutine Books» noticed Madara's work after the competition of Riga Photography Biennale 2018 and offered to publish the photo series. Madara's creativity stems from her interest in photography and architecture. In her works, she explores the interaction between society and the environment, often returning to the places where she grew up.
The series «Layers» (2016–2017), described by the publishers as «consistent and visually clear», is a story about ideas and dreams and their physical materialisation in the countryside of Latgale, the Eastern part of Latvia.
The art book publishing house «NoRoutine Books» was founded in 2014 by artists Gytis Skudžinskas and Vilma Samulionyte. Gytis is also the designer of «Layers» book.
From May 20 to June 28, the photographs and books by «NoRoutine Books» favourites — Latvian artists Madara Gritāne, Ieva Balode and Reinis Lismanis — will be on view at the Riga Photography Biennale NEXT 2019 exhibition at the Culture Palace «Ziemeļblāzma» in Riga.
The «Layers» by Madara Gritāne is available for purchase on the website of «NoRoutine Books».