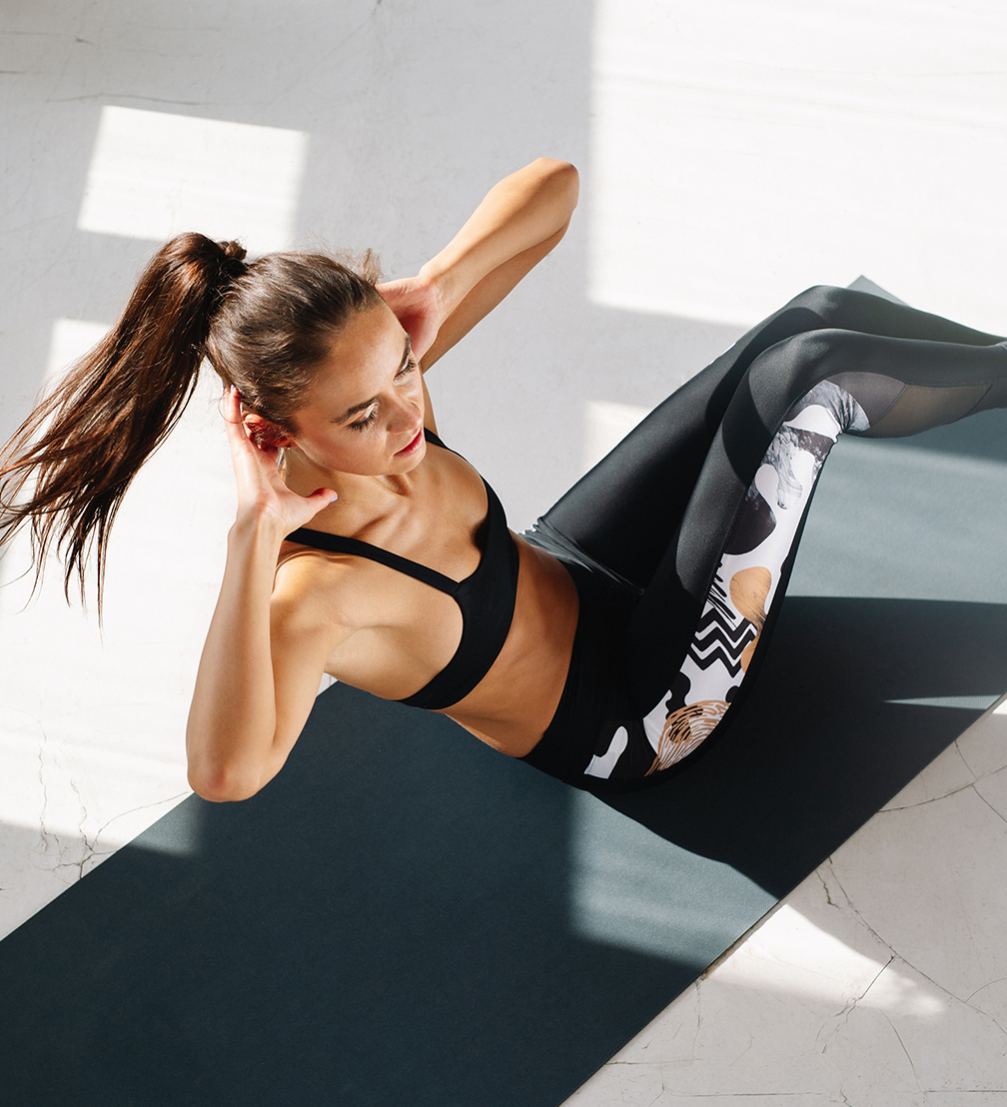 The activewear brand «Muta Sportswear» has revealed its latest collection «Verve» that features garments for gym, yoga, and outdoor activities. It is inspired by the strength workout Verve for both body and mind.
The women's sportswear collection «Verve» is based on functionality combined with unique prints of clean, fluid forms and abstract lines in a limited colour palette. The prints and garment design are created by artists Paula Lore and Klāvs Loris who founded the «Muta Sportswear» brand in 2014 after finishing graphic art and painting studies at the Art Academy of Latvia.
The garments of the new collection feature shiny metallic fields in bronze together with see–through mesh elements, creating a sporty yet very feminine look. Black, bronze and soft pink dominating in various combinations are the main colours of the collection. The leggings, sports bras and tops in different cuts are made of light, sweat–absorbing materials suitable for physical activities, providing free and comfortable movements. All models can be matched or worn separately. The hand–made garments of «Muta Sportswear» are created in Riga and available for purchase on the brand's online store.