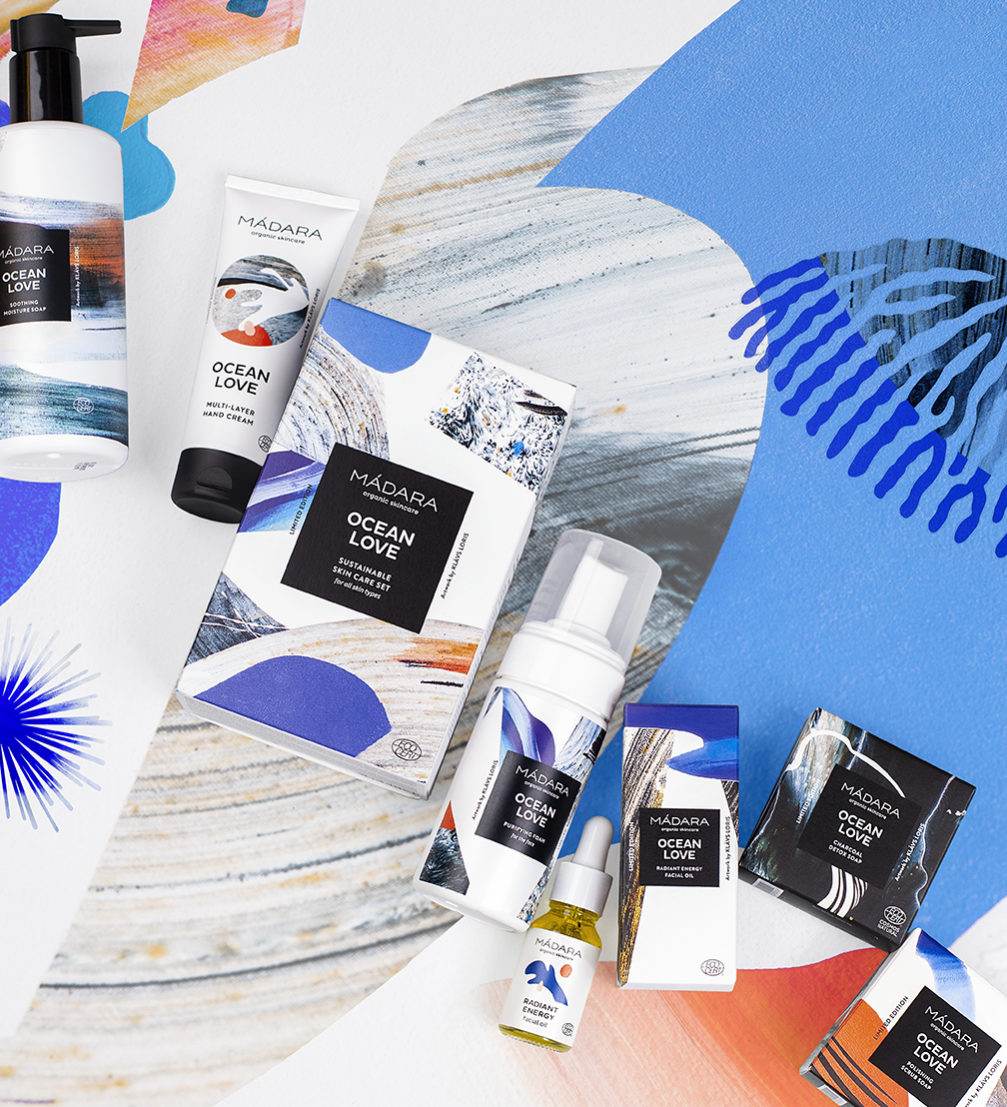 Each year the organic cosmetics brand «Mádara» collaborates with an artist to create a special holiday collection. This time it is the multidisciplinary artist Klāvs Loris, who enjoys experimenting with oil painting, photography and digital printing. He has created a water-themed visual story for the «Ocean Love» festive collection.
Stories Editorial December 20, 2019
This year's festive collection by «Mádara» is dedicated to the world's seas and oceans, highlighting the alarming pollution problems and setting an example for conscious production of cosmetics and packaging. The collection includes seven beloved «Mádara» products, all wrapped in bold patterns by artist Klāvs Loris.
It is known that the cosmetics industry also contributes to the pollution of water bodies with both environmentally unfavourable raw materials and packaging that is often not recyclable or not properly sorted and recycled. The «Ocean Love» collection follows the best practices in cosmetic manufacturing, using 100% recyclable packaging made from either plastic derived from plastic waste gathered in the ocean or bioplastics of plant origin. The formulas of the cosmetic products themselves are also natural and biodegradable, and none of the ingredients used is a significant pollutant of water bodies.
«The carefully chosen packaging, favouring plant-based plastics and materials produced from the plastic waste found in the ocean, allows us not only to give a second life to existing plastic pollution, but also to avoid a certain amount of newly produced plastics that are already strangling our planet,» Lotte Tisenkopfa–Iltnere, founder of «Mádara», explains the company's position.
The Annual Environmental, Social Responsibility and Governance (ESG) Report of the company «Madara Cosmetics» is available here.