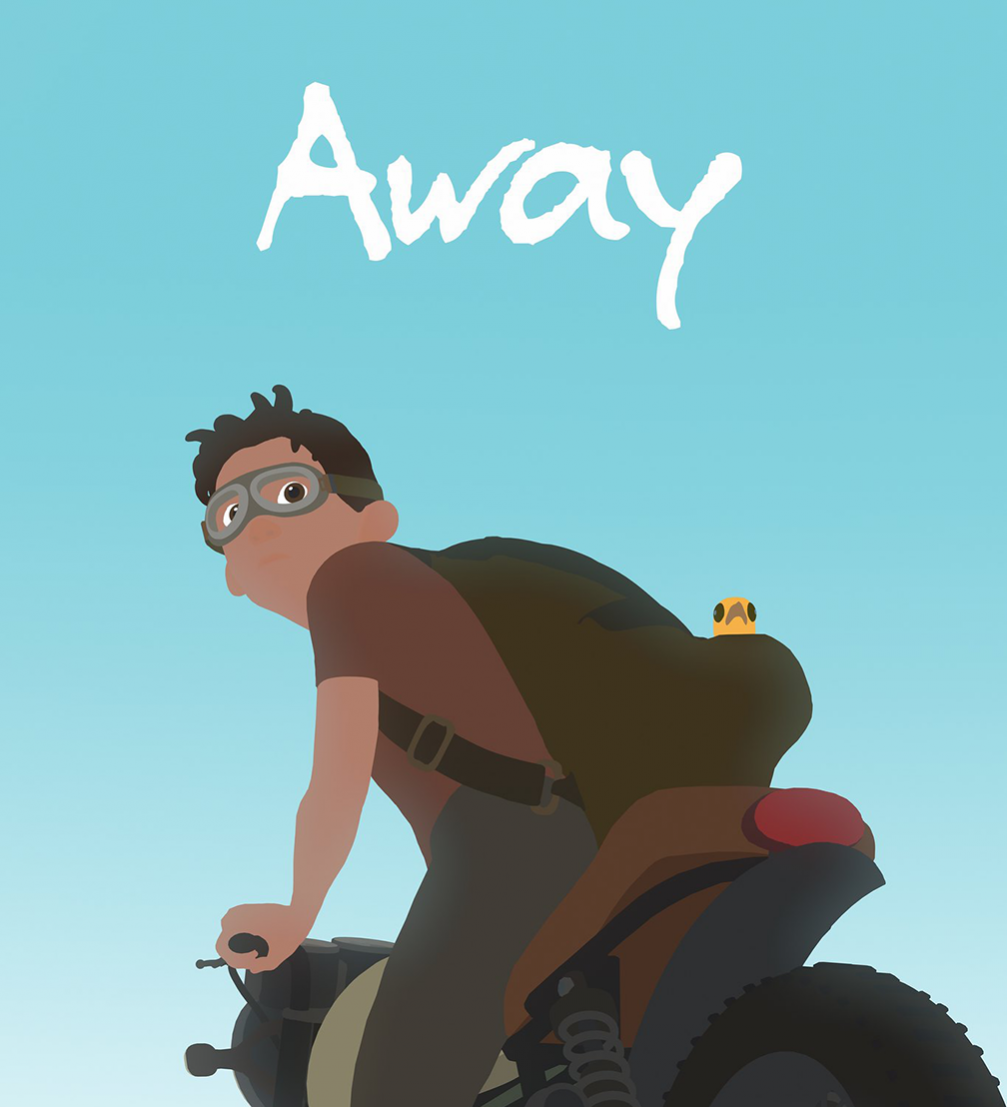 «Away» poster by Gints Zilbalodis
In mid–June, filmmaker and animator Gints Zilbalodis received the main prize at the Annecy International Animated Film Festival's selection «Feature Film Contrechamp» for his debut feature film «Away». Its premiere in Latvia will be on October 17 when «Away» will open the sixth Riga International Film Festival.
The 75 minute–long film «Away» is a dialogue–free, almost meditative story of a boy and a little bird who are traveling across a mysterious island on a motorcycle. They solve different physical and metaphysical barriers in the vast deserts, forests and lagoons while trying to escape a dark spirit and get back home. On June 4, the film was premiered at «Grand Competition — Feature Film» of the World Festival of Animated Film «Animafest Zagreb» in Croatia but a week later it was laureled at this year's Annecy Festival in France. Although Latvia has been represented several times in this festival, this is the biggest achievement so far. «Away» has been recognized by both the audience and film professionals. Several critics have named the 25–year–old Gints Zilbalodis the new star in animation. While the «Hollywood Reporter» compares «Away» to the works by film classics such as Hayao Miyazaki and Terrence Malick. A noteworthy fact is that every part of the film, including the script, animation, editing, sound design and even music, was made by the young filmmaker himself over three–and–a–half years.
Gints' fascination for filmmaking began at an early age, later he graduated from the Janis Rozentals Art School in Riga. He is an author of seven internationally acclaimed short films, available on Vimeo.
«Away» will be the opening film of the Riga International Film Festival which will take place in Riga from October 17 to 27, 2019.