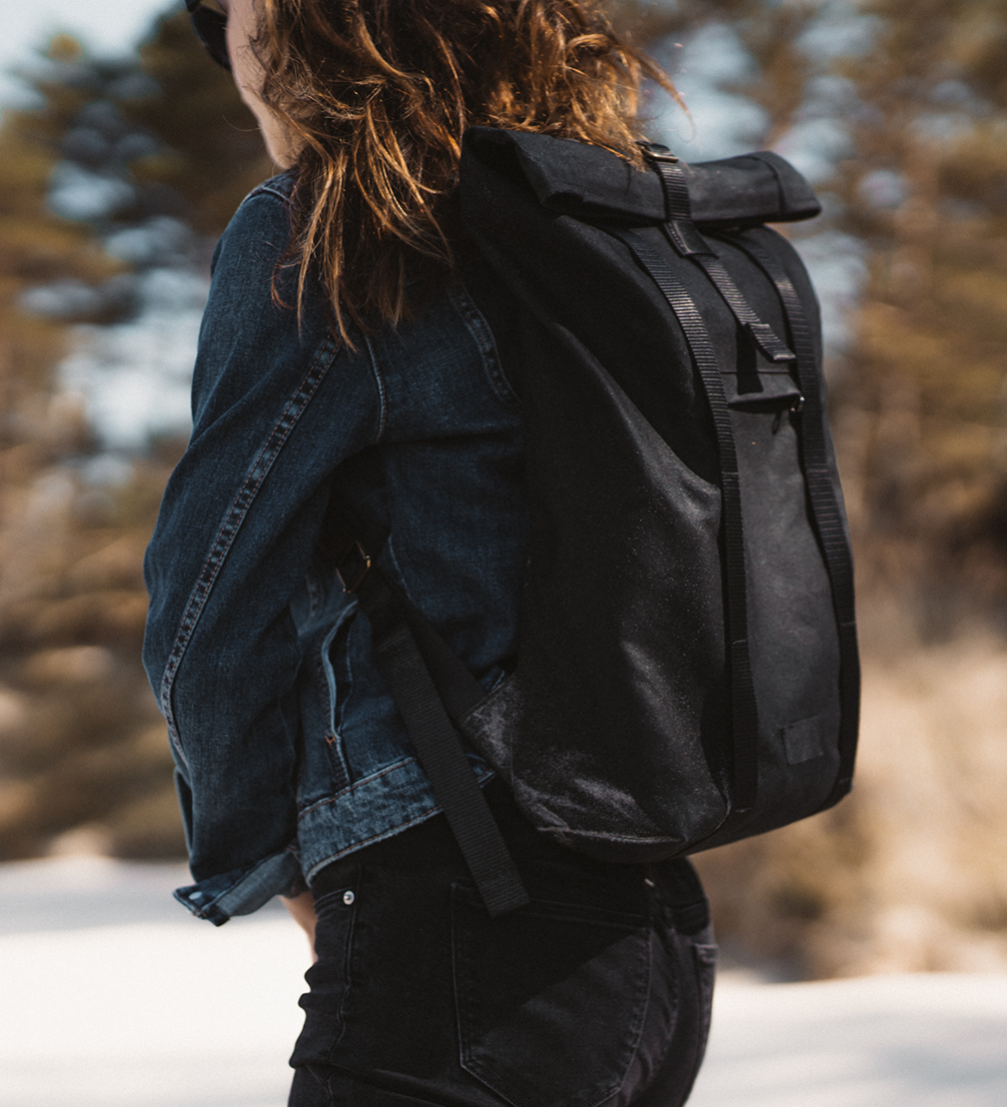 A few years ago the Latvian slow fashion accessories brand «Mizo» begun to create functional and ascetic backpacks suitable for both urban and outdoor activities. Keeping in mind its core values — sustainability, minimalism and human approach, the company now also produces smaller bags for day–to–day necessities and has opened a studio in Riga.
«Good, high–quality backpack starts with the material,» says the founder and designer of «Mizo» brand Edgars Bīberis who creates accessories from waxed canvas. This fabric which has been used over the past hundred years is natural, durable, waterproof and allows the bags to stand out in the market.
While trying to minimize plastic and other synthetic materials used in the accessories production, plastic furniture in «Mizo» backpacks is replaced with metal fasteners: «We still have a lot do in this field but we are diligently trying to become plastic–free,» says Edgars who founded the company in 2016 but only recently opened a studio in the centre of Riga.
He also explains that the brand doesn't stock their goods so the «Mizo» bags are created on demand: «Although they are similar, in the end, each model is a bit different. The uniqueness of the handmade pieces lies in tiny details. We know or at least presume who will be the owner of our bag so we sew the item just for the person.»
Currently «Mizo» backpacks for daily activities come in two sizes of 15 and 25 litres. They also offer a toiletry bag and a lunch bag. All the accessories are black and have a very ascetic design that makes them even more practical and multifunctional. The backpacks are suitable for both a short hike in the countryside or going to the beach by bicycle, as well as for daily urban routines such as heading to work or gym. «Every day we have a lot of these short, dynamic adventures, that is why our closest companion, a bag, has to be flexible and able to adapt to various situations,» Edgars believes.
The «Mizo» accessories are available for purchase online, as well as in several design and lifestyle stores in Riga and outside Latvia.