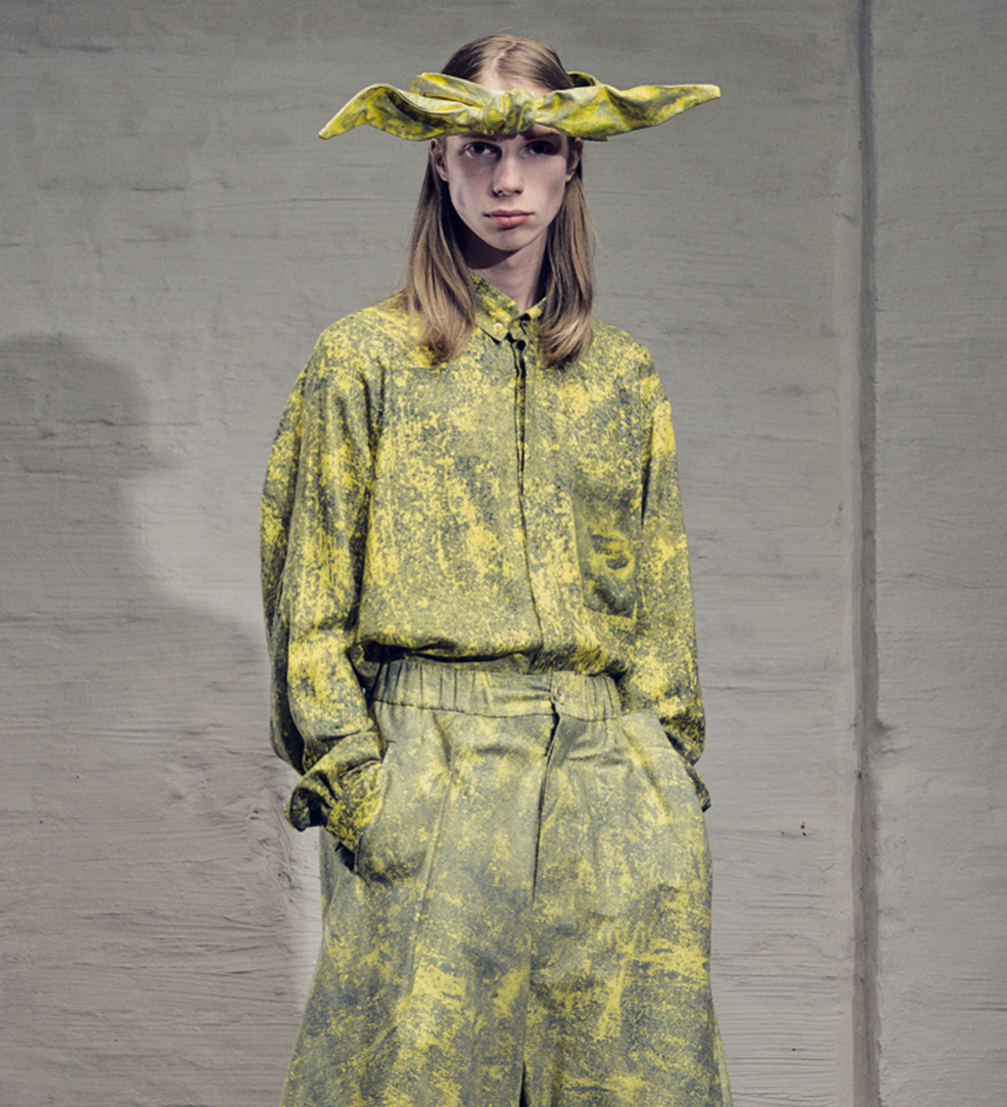 The designer collaboration «Mareunrol's» (Rolands Pēterkops and Mārīte Mastiņa–Pēterkopa) has released the Autumn–Winter 2019/20 collection «Unexpected Sources V». It reflects on contemporary global processes in an ironic and surreal manner and offers an optimistic perspective on the politicized, radicalized modern cultural space.
Every garment of the collection is created with well–considered cuts and ascetic lightness, using cotton, wool and knitting. The collections' main colours are navy blue–gray, which, according to the designers, symbolizes the materialistic everyday life, the bright yellow–green, that stands for attentiveness and reflection, and the shade of rust, which brings to mind the outdated parts of our culture. «Mareunrol's» signature construction and cuts feature in the collection, based on pure three–dimensional shapes and geometric patterns. The graphic illustrations were created by remotely travelling around the suburbs in different cities using Google Maps.
The collection «Unexpected Sources V» creates a narrative about a fragile world increasingly dominated by social media, where form trumps content and the news headlines are often more important than the message itself. In a culture where the consumers' attention is constantly manipulated, «Mareunrol's» garments focus on quality and quiet self–reflection.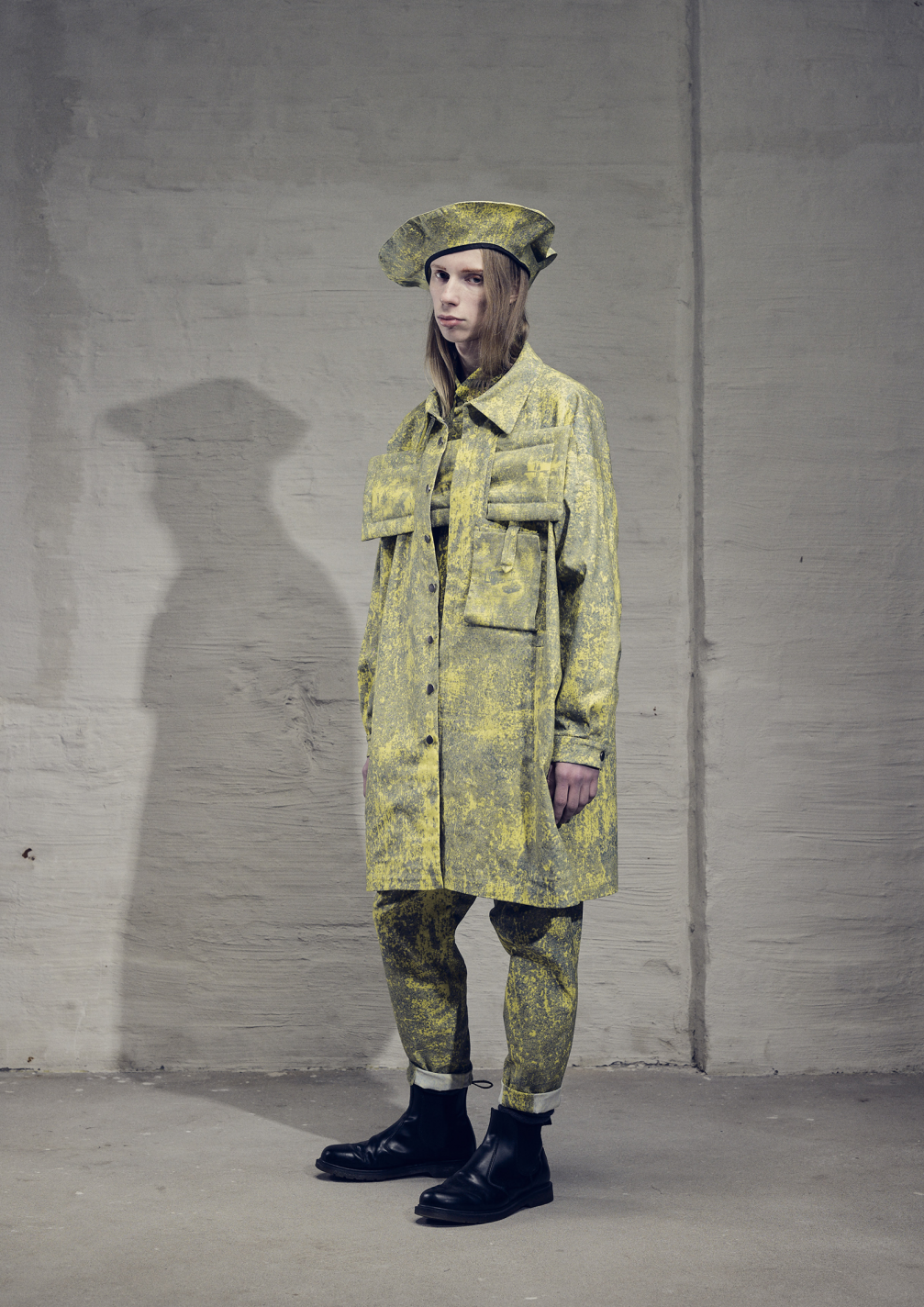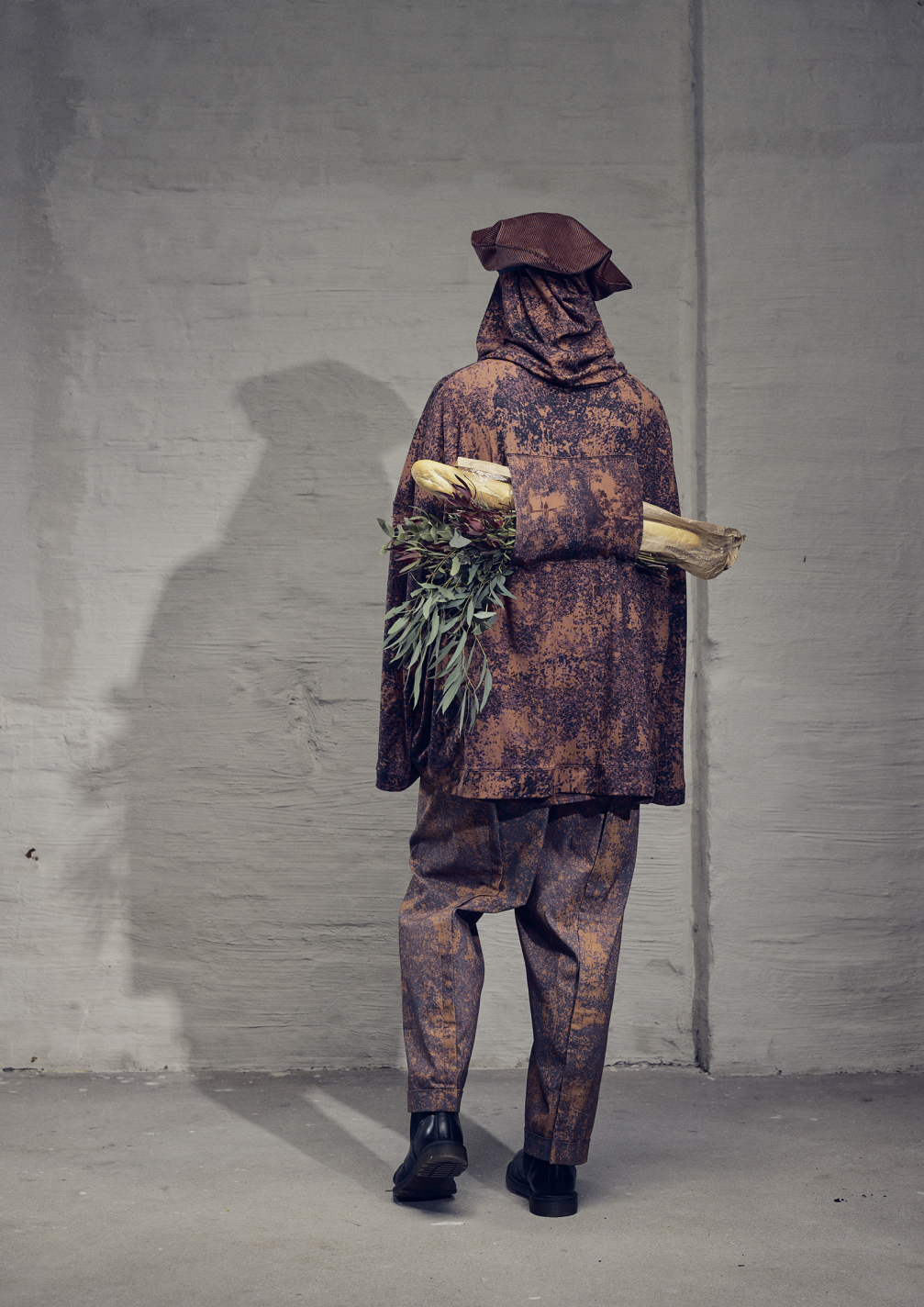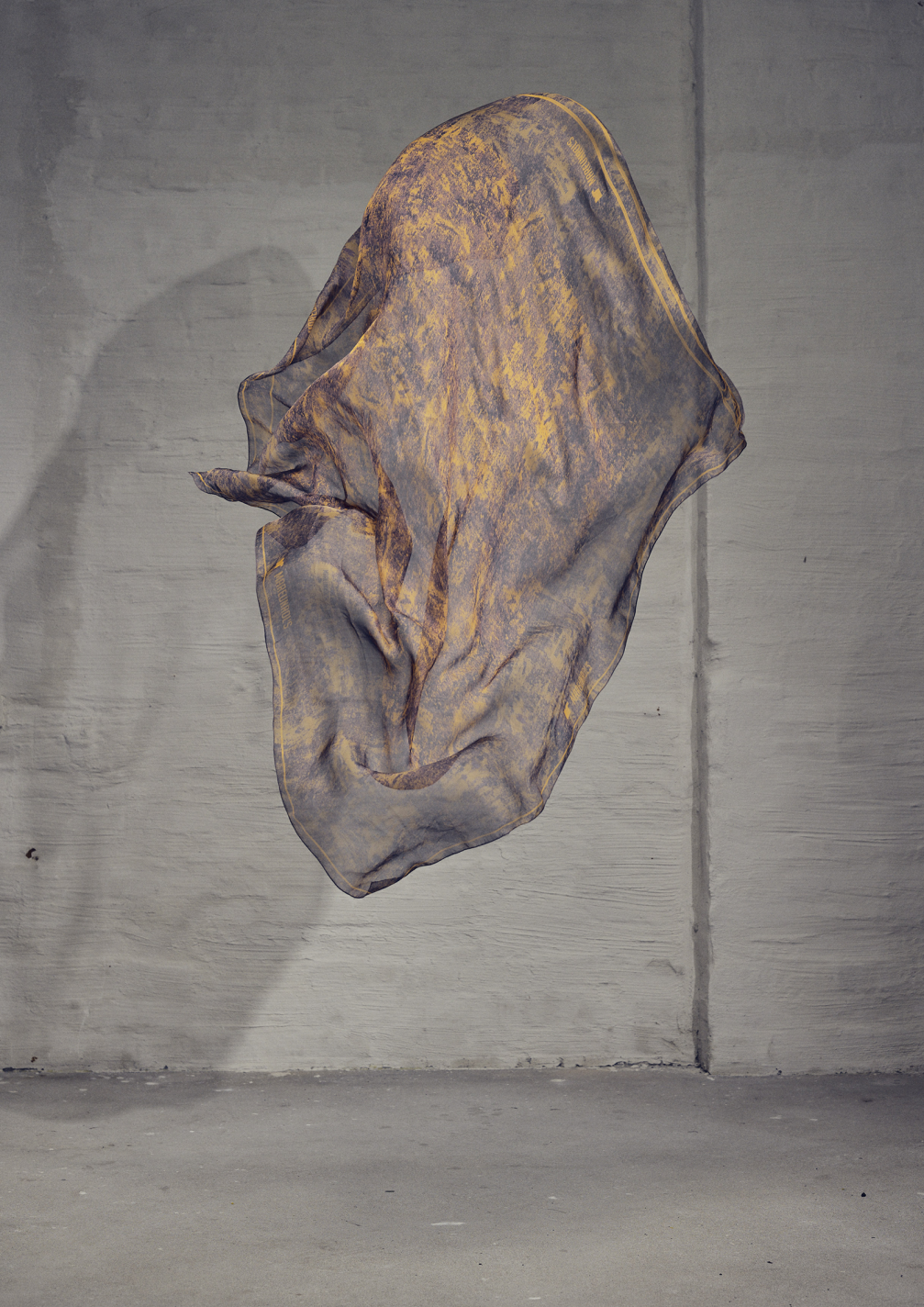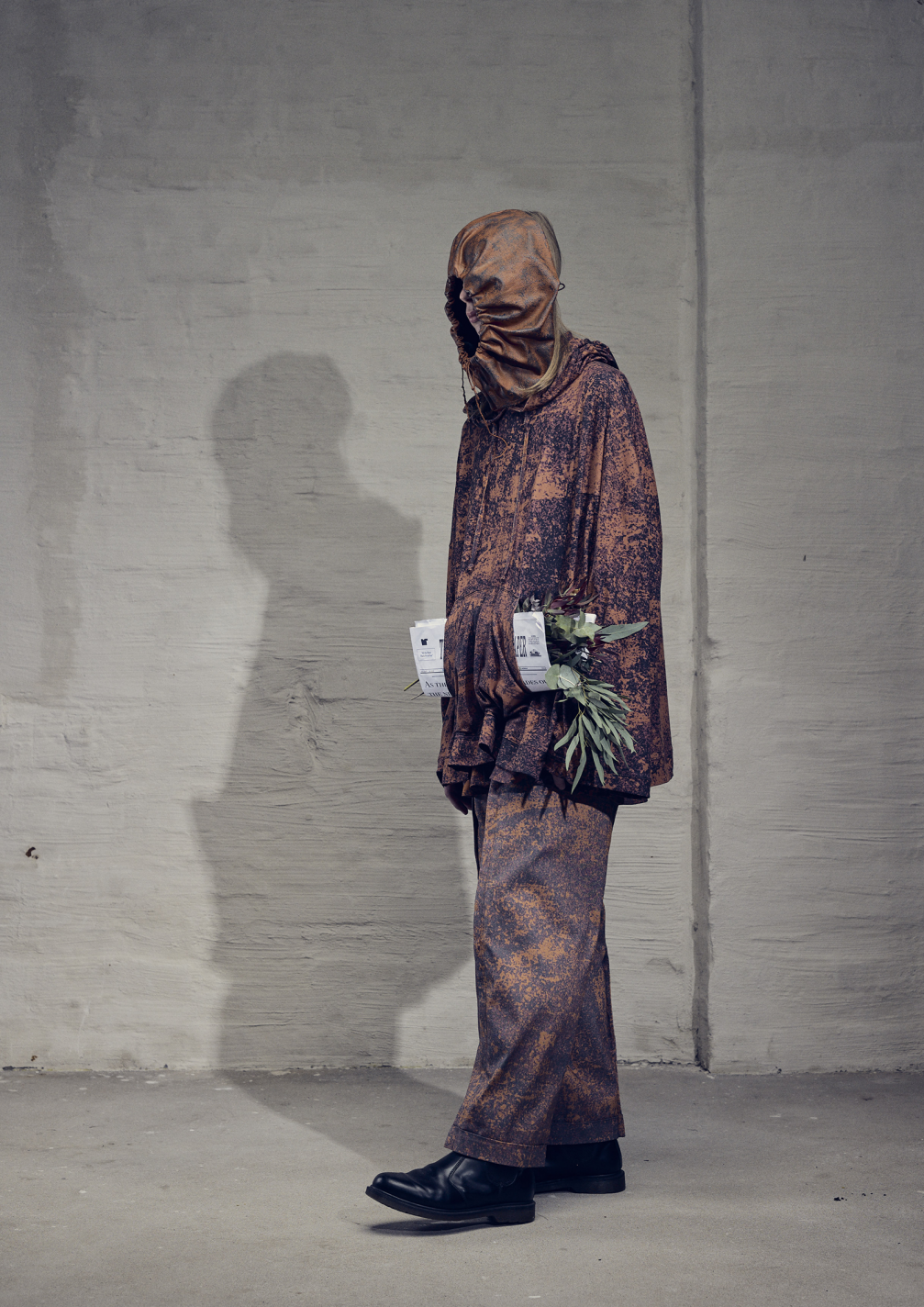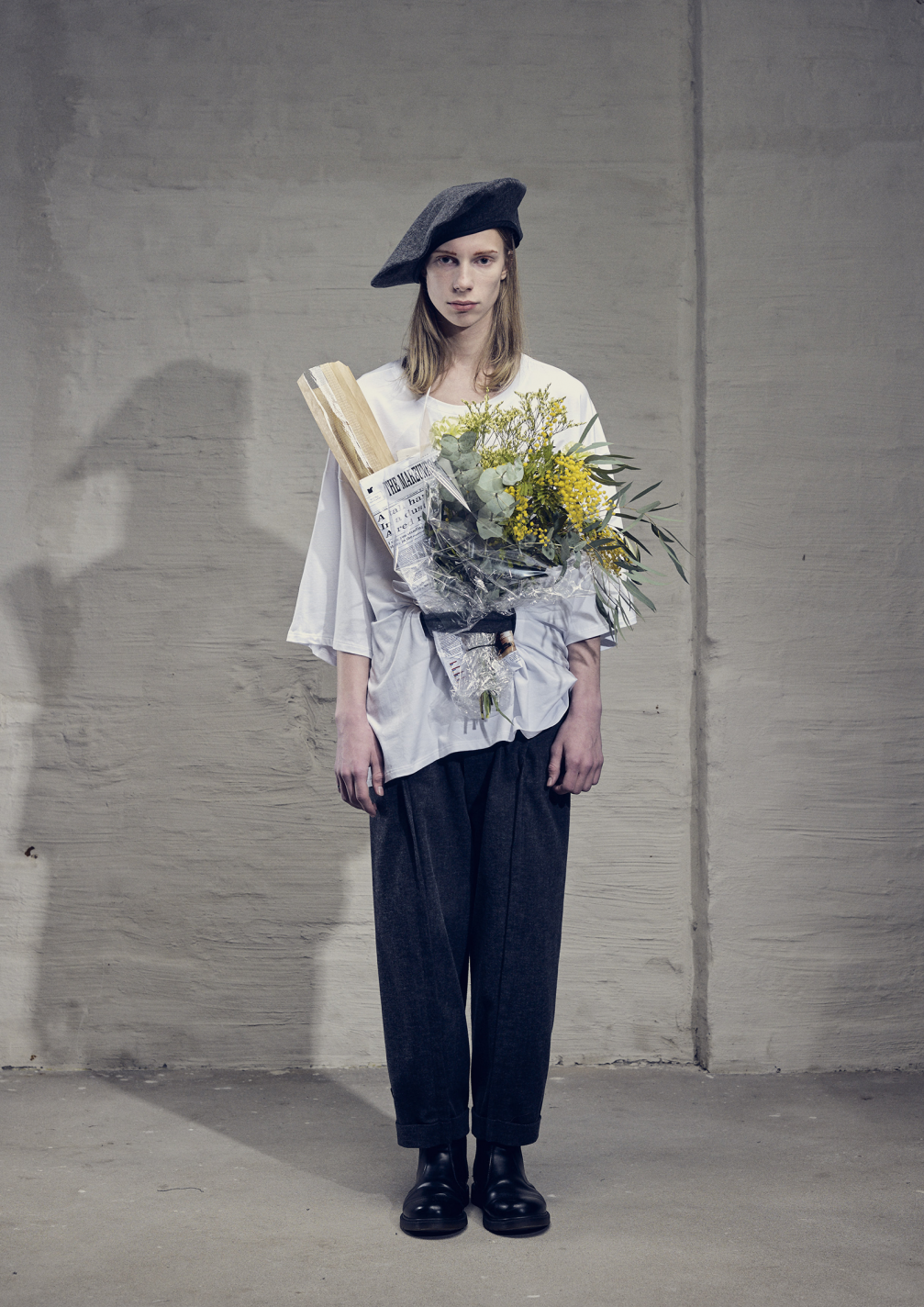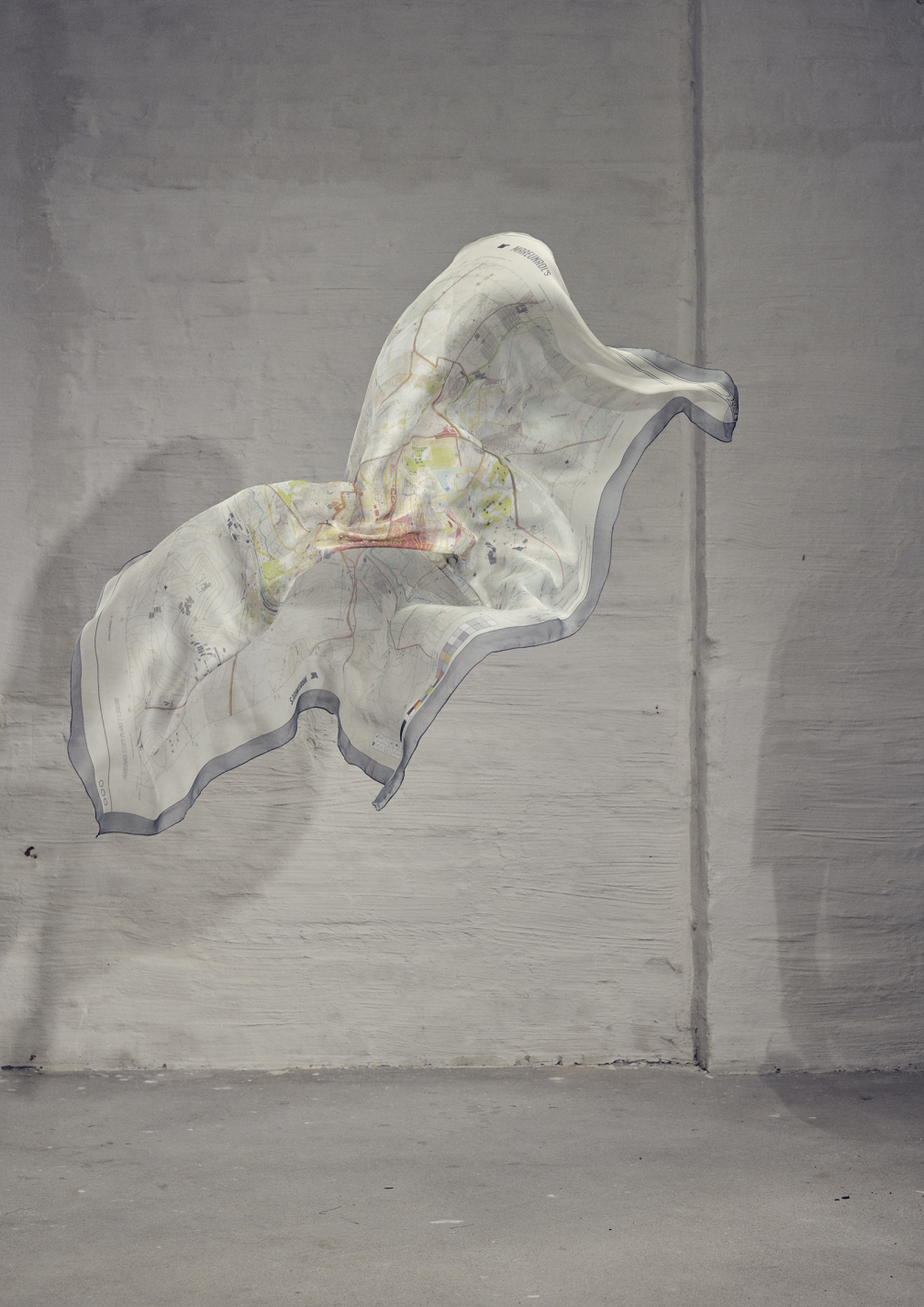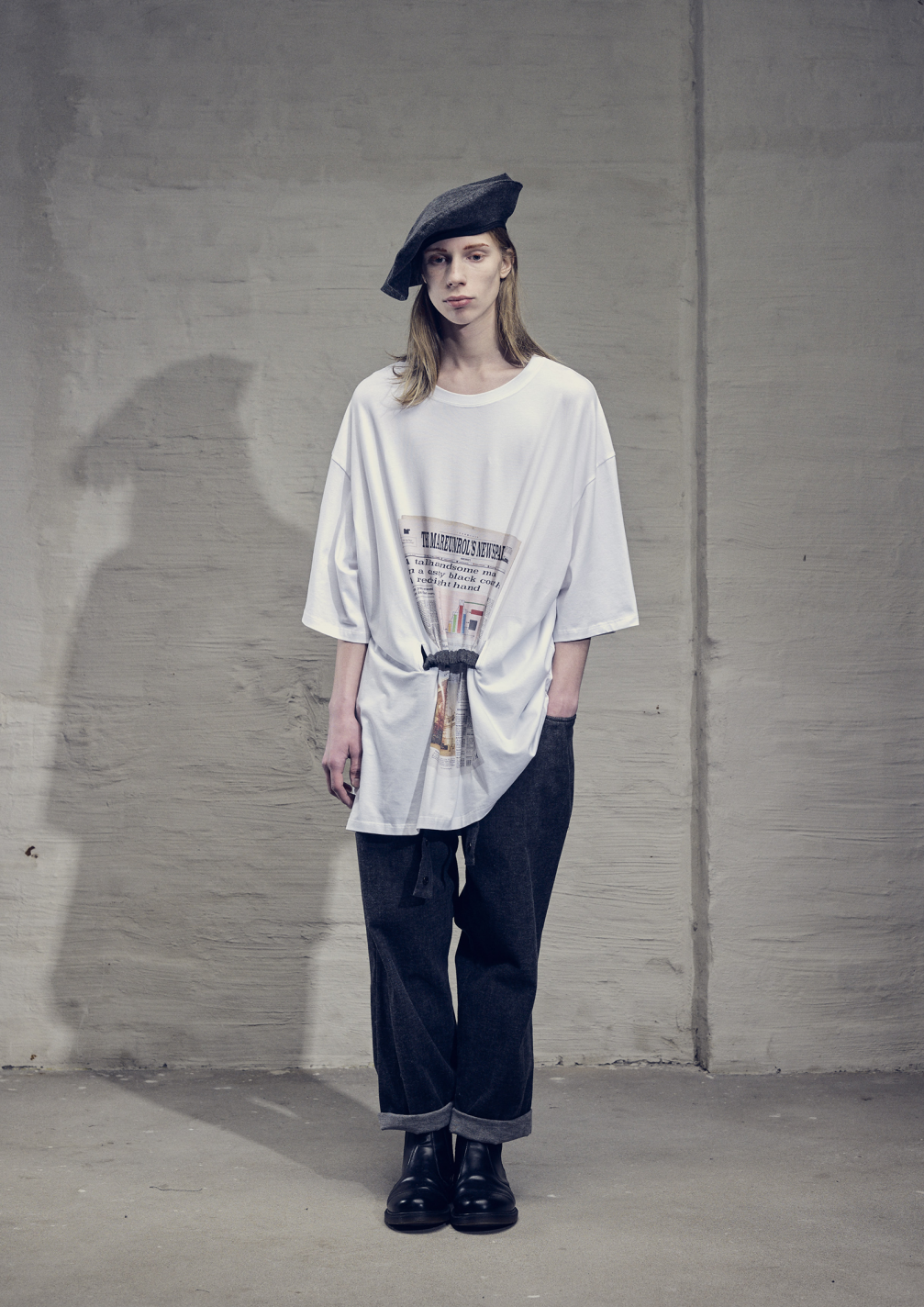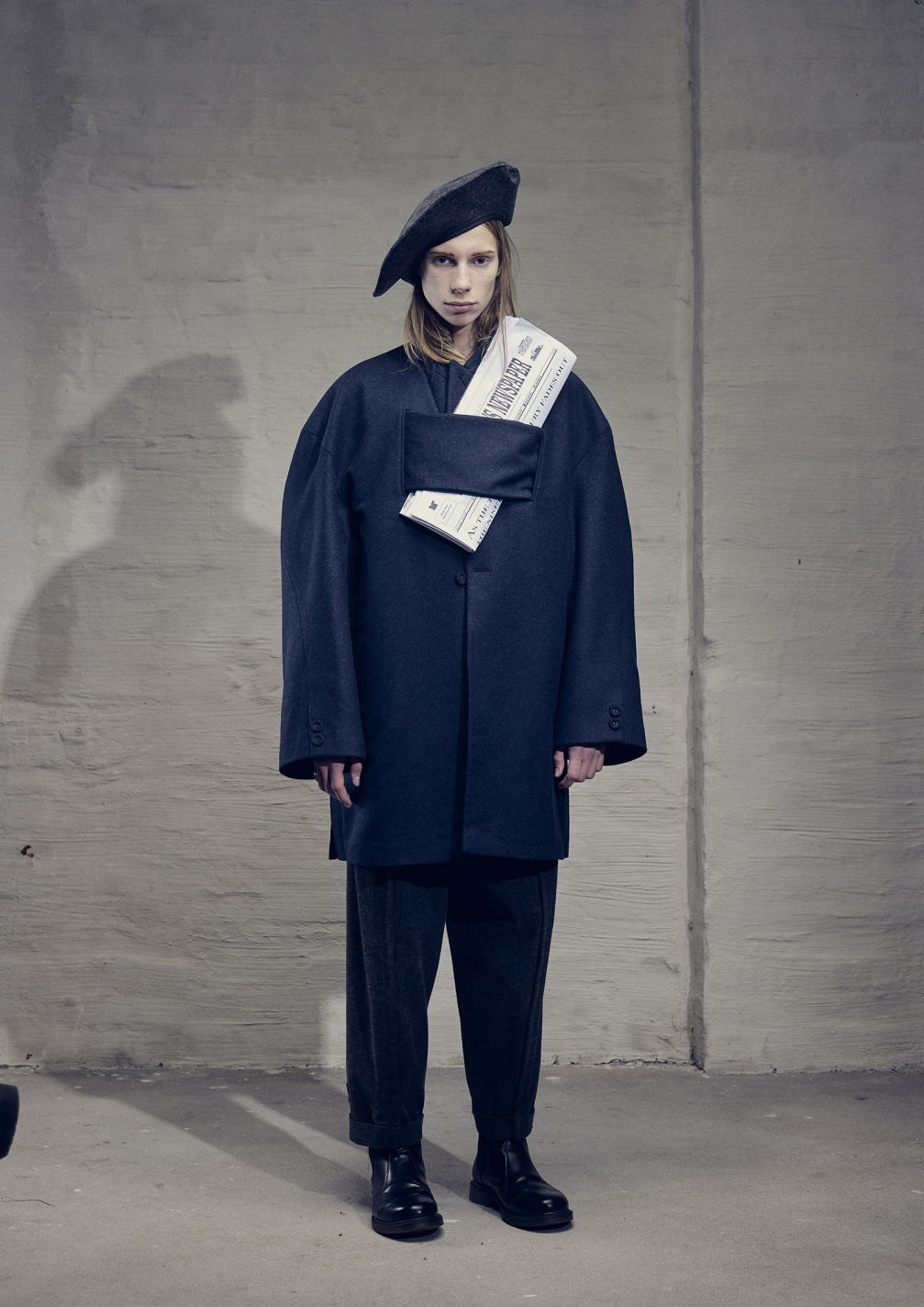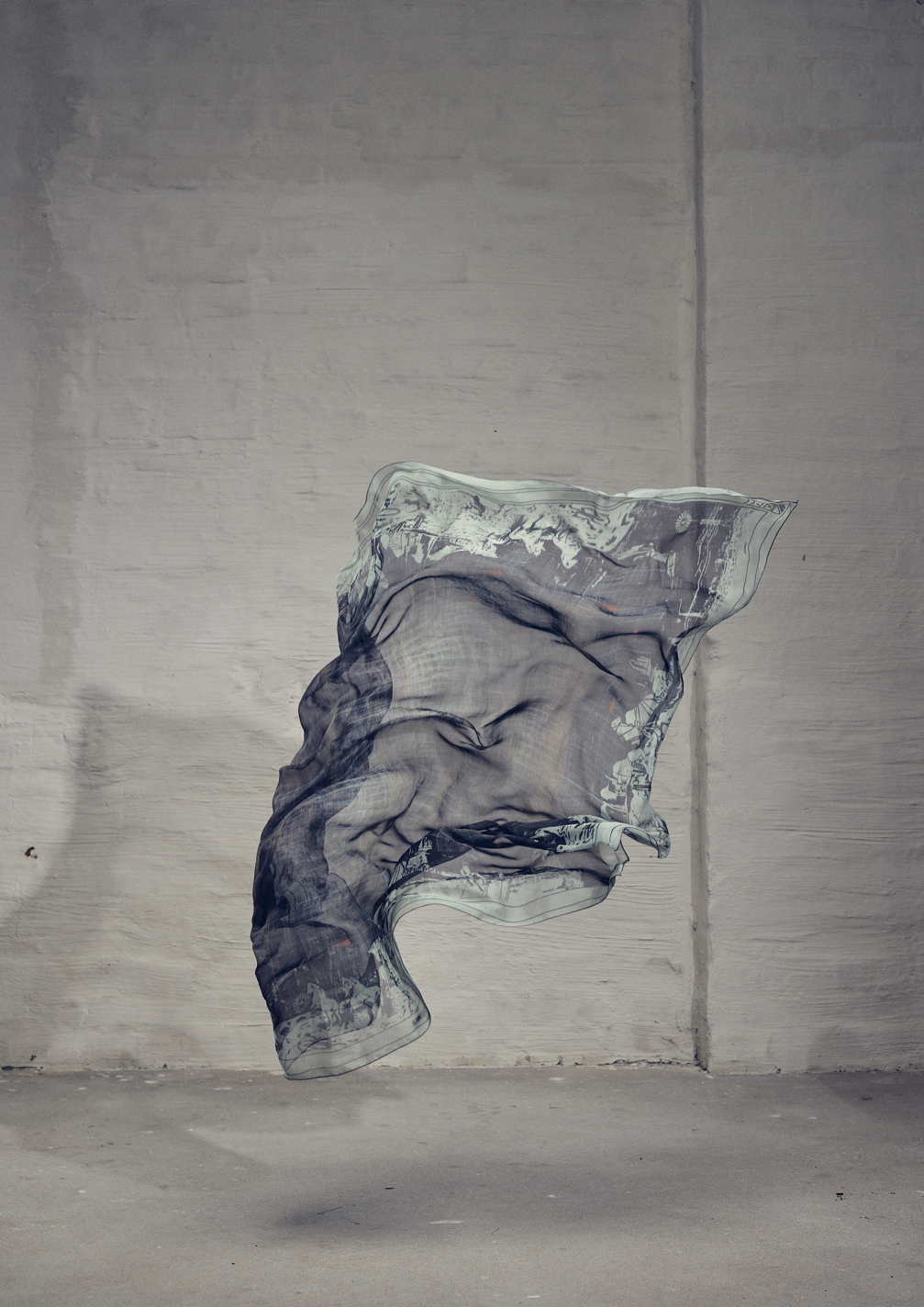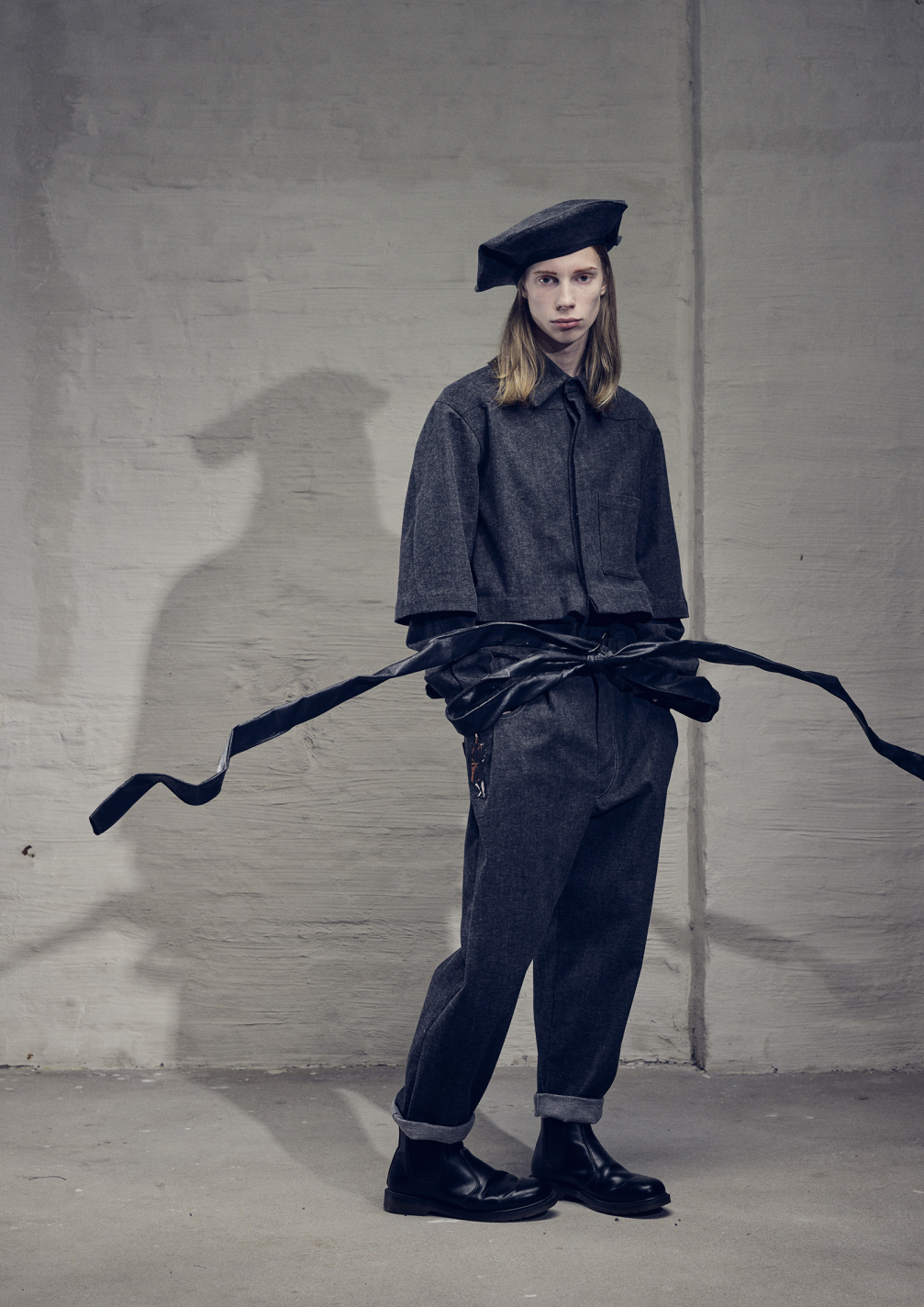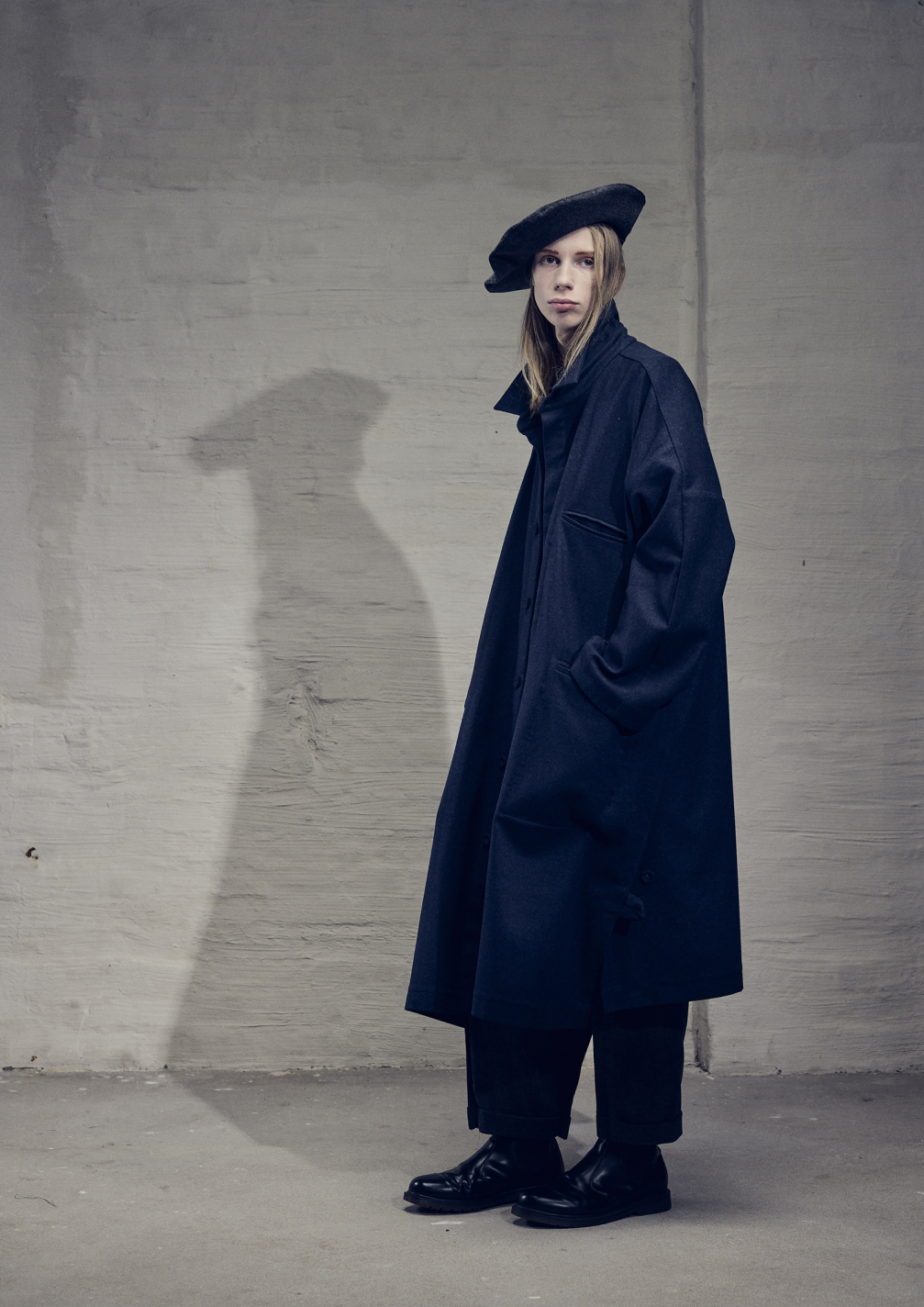 To learn more about «Mareunrol's» style and approach to fashion, watch the FOLD film here.