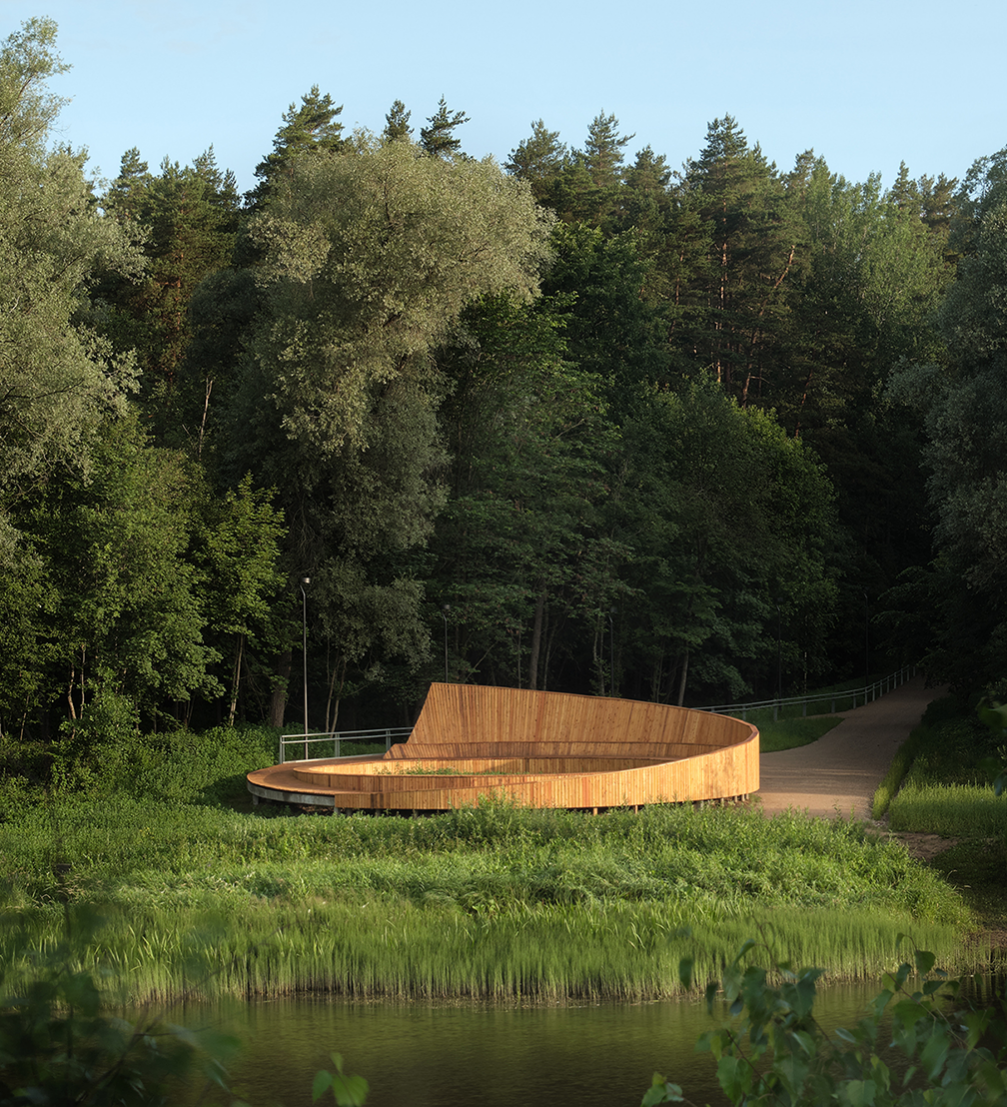 The viewing terrace designed by the office «Didzis Jaunzems Architecture» in Valmiera has just received the Latvian Landscape Architecture Award in the category «Environmental Design».
Stories Editorial September 17, 2019
Built this spring, the pedestrian path and viewing terrace in the Valmiera Recreation Park provide easy access to the Gauja river for pedestrians and cyclists. Near the river, the gravel path turns into a circular observation deck, and a bench with a backrest grows out of it. Not only is the circular shape of the terrace aesthetically pleasing, it also provides the necessary turning radius for firefighting vehicles.
Part of the landscaped area is flood-prone, so the structure is raised from the ground. The terrace is built in pine wood constructions, supported by reinforced concrete slabs where necessary. The surface of the terrace is finished in larch boards with an anti-slip finishing.
Read about the other recipients of the first Latvian Landscape Architecture Award here.