Celebration drink by «Gardu muti». Publicity image
As the popularity of craft beer and locally produced wines and spirits is on the rise, many new alcoholic and non-alcoholic drinks have emerged in the Latvian market. Many of them are distinguished not only by their pleasant taste, but also by the fined design of their packaging. In the holiday spirit, we offer a selection of ten locally brewed drinks to put on the festive table.
Stories Editorial December 23, 2019
Mulled wine by Kabile Manor Winery
The Kabile Manor winery in Kuldīga County is known for its delicious apple cider, but during Christmas time you can warm yourself up with mulled cider and wine. The labels of Kabile Manor drinks are decorated with a stylised coat of arms of Juliana Eleonora von Behr's family who once built the manor.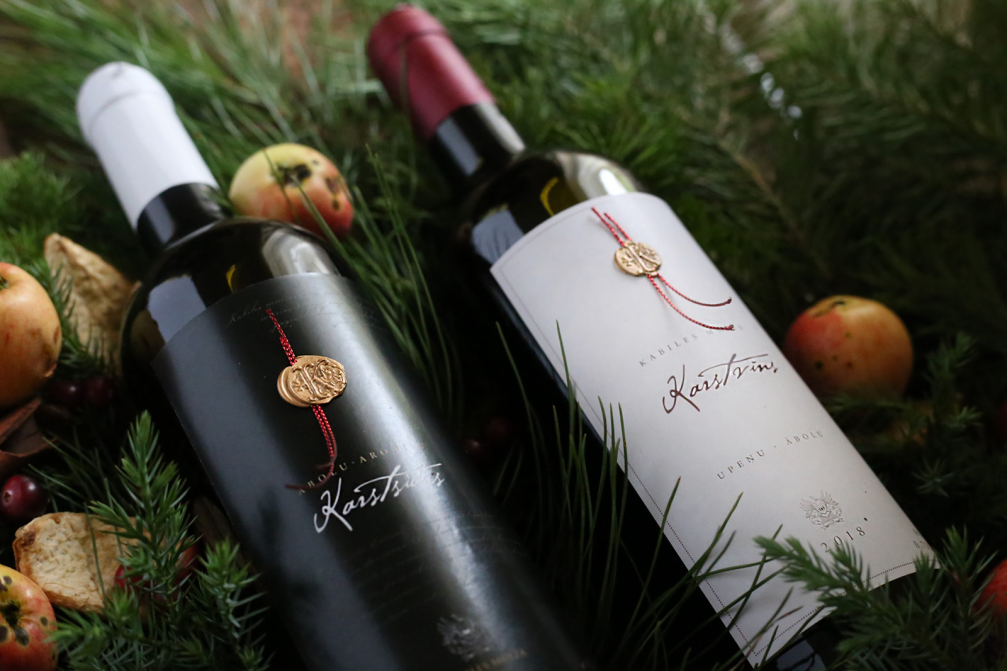 «Zilver» apple brandy «Ābols gūsteknis» («Apple hostage»)
The «Zilver» brewery is a family business that celebrates its first decade this year. The motto of «Zilver» is «from seedling to wine» as initially it was a fruit tree nursery and grew apples and pears, adding wine production later. The most surprising product from «Zilver» is «Ābols gūsteknis» — an apple grown inside a bottle and poured over with brandy. This elaborate technique makes the drink not only look good but also taste better.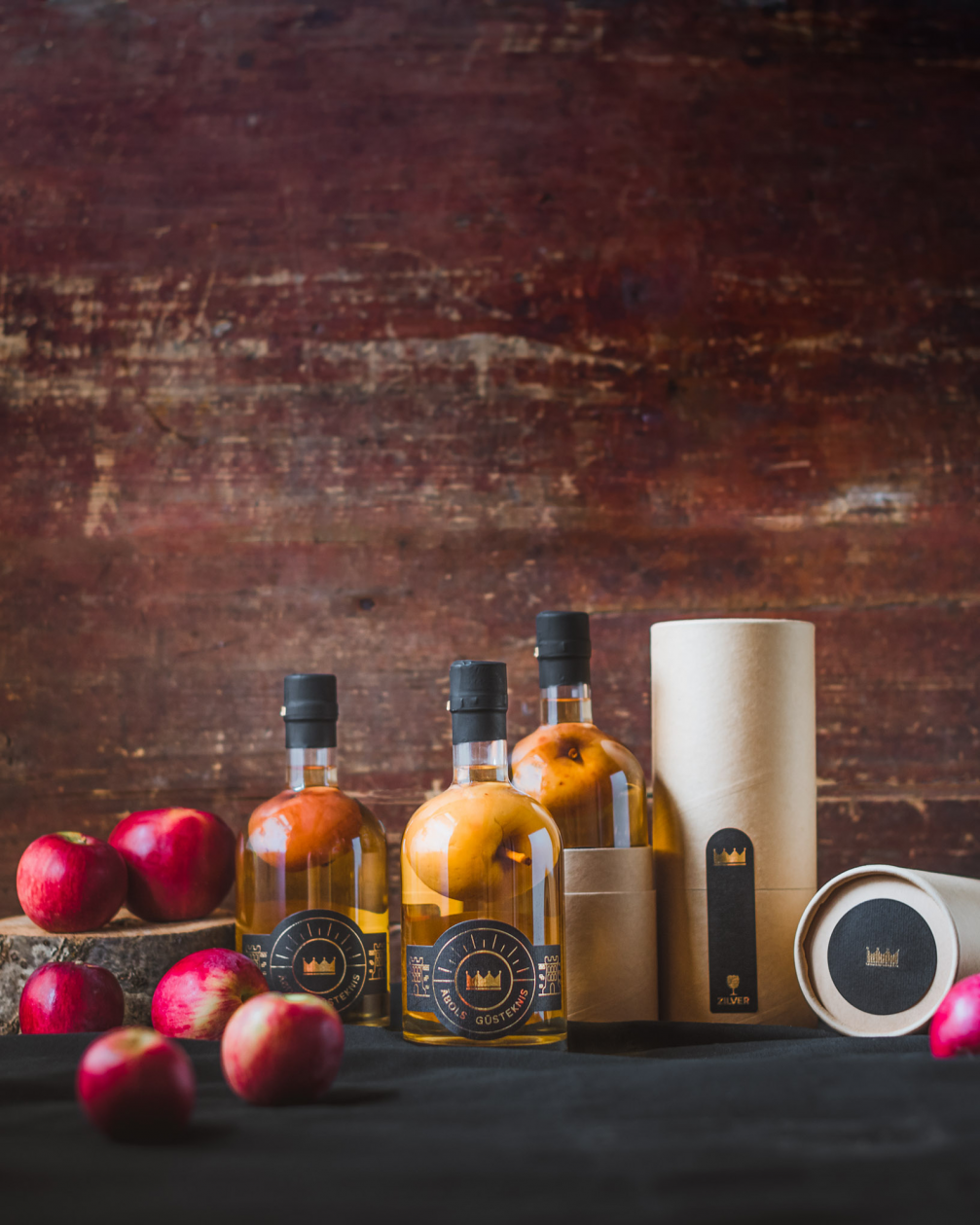 Vermouth by Abavas Winery
Abavas Winery was founded in 2010 and produces drinks from berries and fruits grown in the Abava Valley. Its drinks are recognisable by the elegant dragonfly symbol on the labels. A new product of the Abava winery is the white and red vermouth. It is produced from apple and chokeberry wines that are supplemented with various herbal extracts.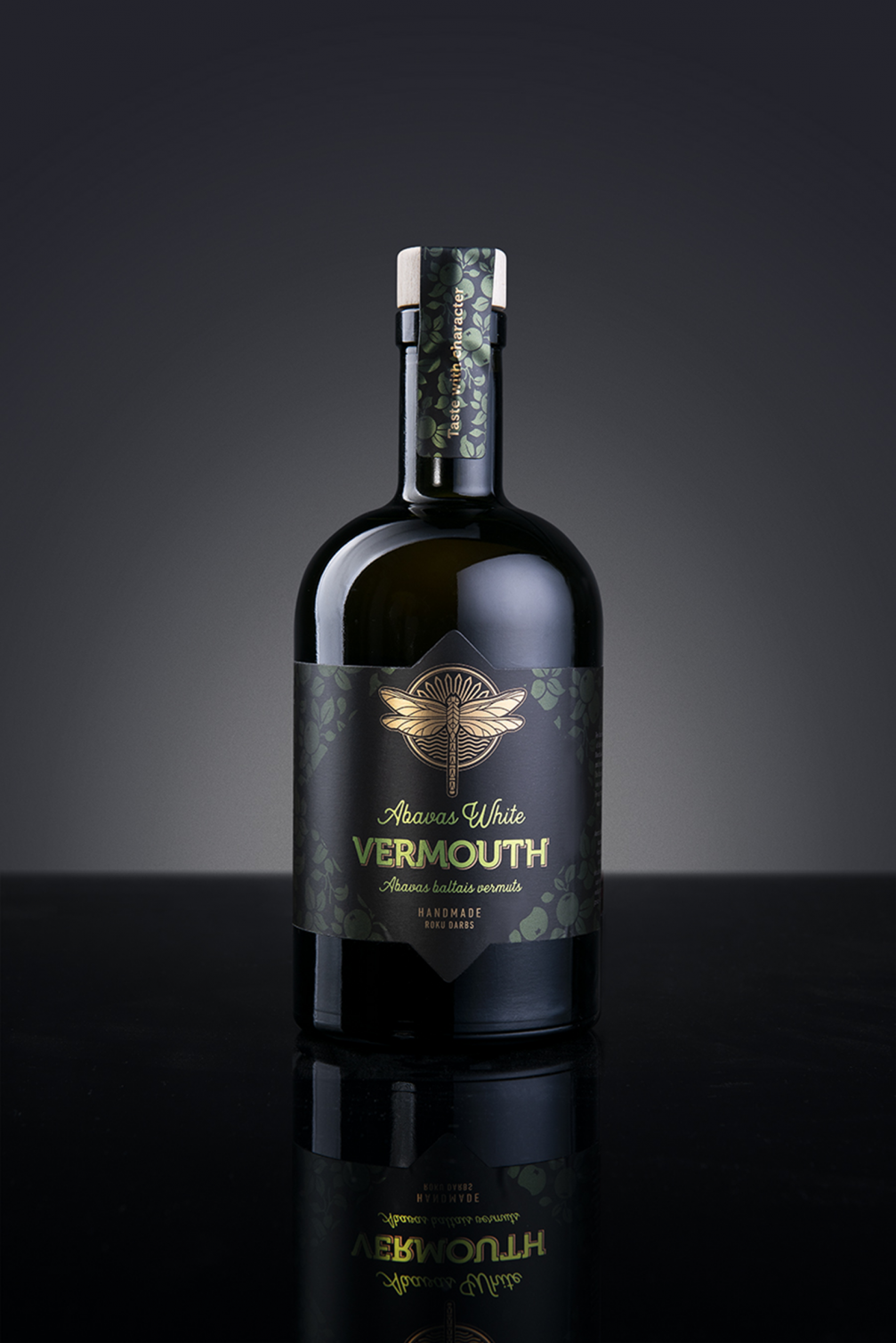 «Gardu muti» black currant drink
«Gardu muti» have resurrected yet another childhood taste with their black currant drink that will taste even better in a handmade enamel cup from «Enammo». Studio «Asketic» is a long-time partner of «Gardu muti» in creating packaging designs.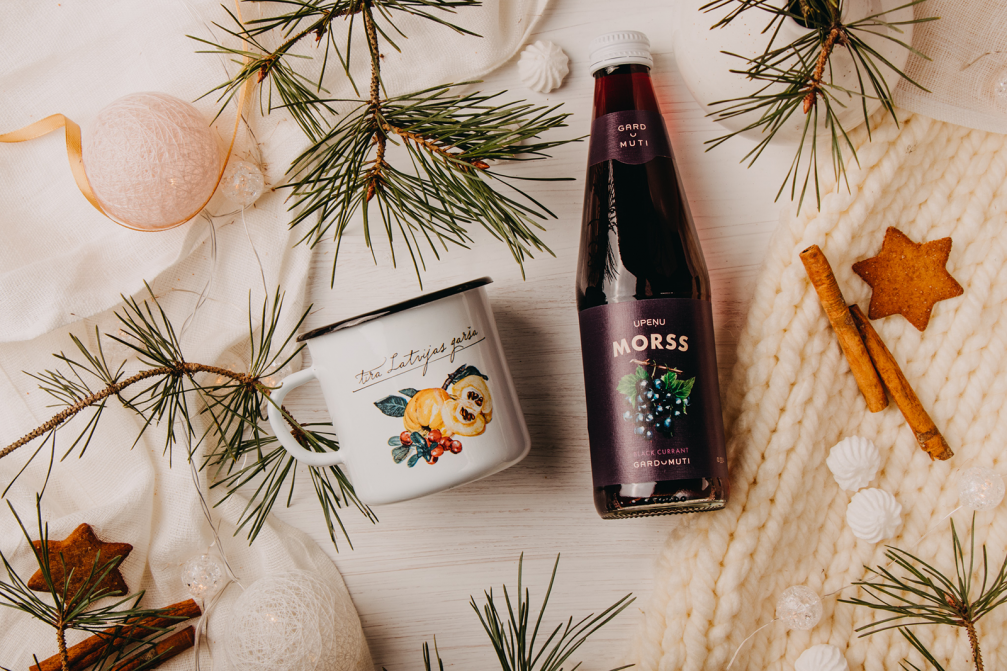 «Malduguns» India pale ale «Sānslīde» («Side-slip»)
While this winter has mostly kept our roads ice free, slippery conditions are kindly provided by the «Malduguns» micro-brewery. The label was designed by artist Anda Lāce.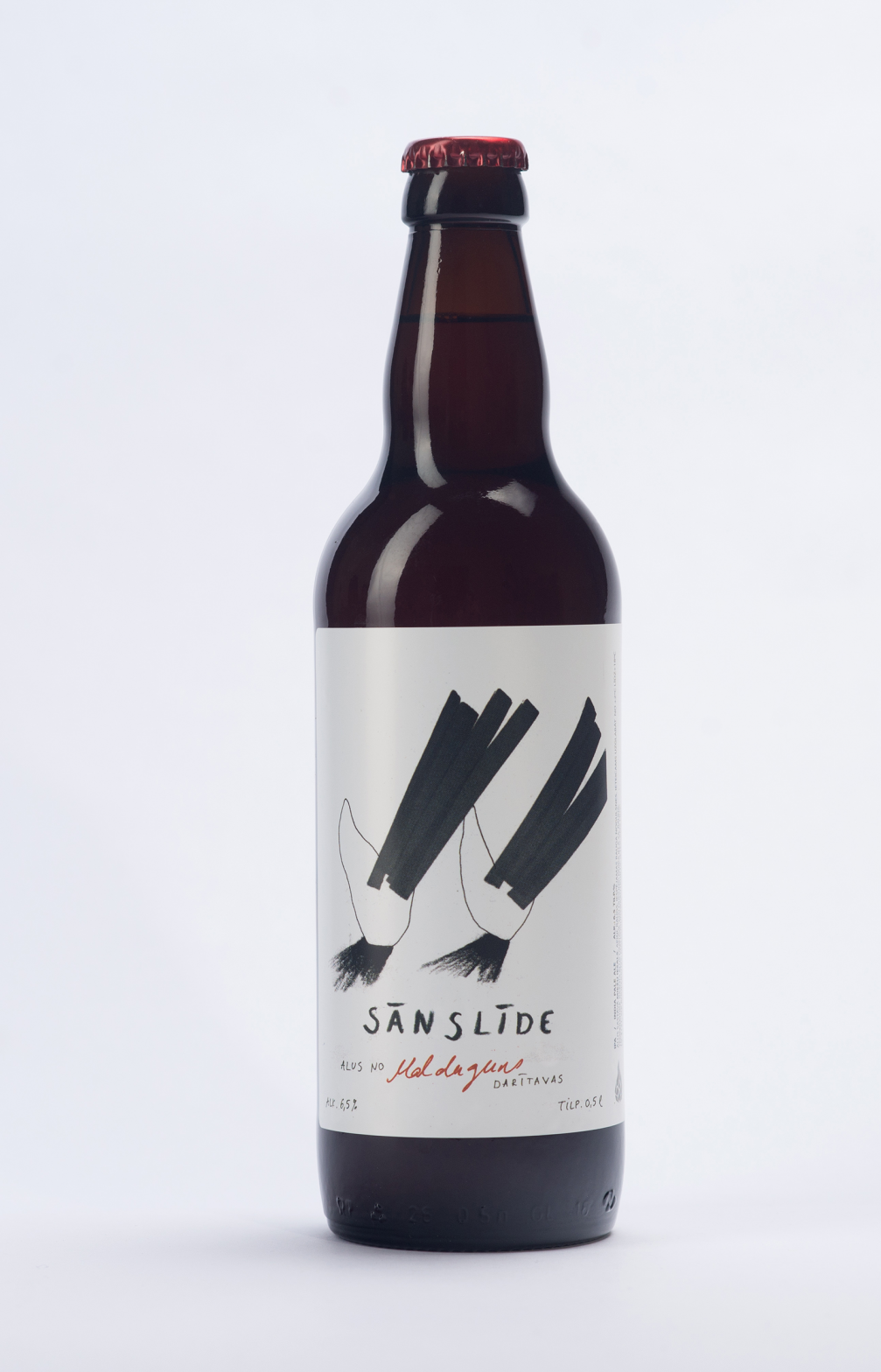 «Mežpils» porter
In the winter season, «Mežpils» has created five new porters, aged for 12 months in oak-tree barrels of Tennessee whisky, Jamaican rum, «Islay» whisky, sherry and cognac. «Mežpils» porter labels and packaging are designed by Ivita Missa.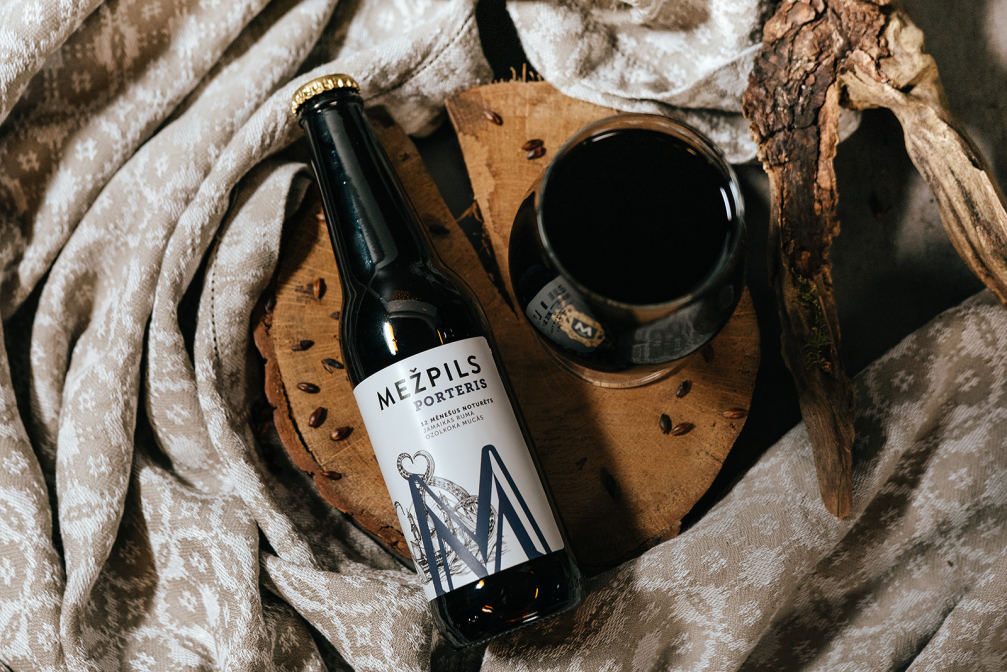 «Cross Keys» gin by «Latvijas Balzāms»
«Cross Keys» gin bouquet is made from herbs of the Baltic region. The visual identity and packaging design for the gin complete with a traditional ceramic bottle was created by visual communication and design agency «BrandBox».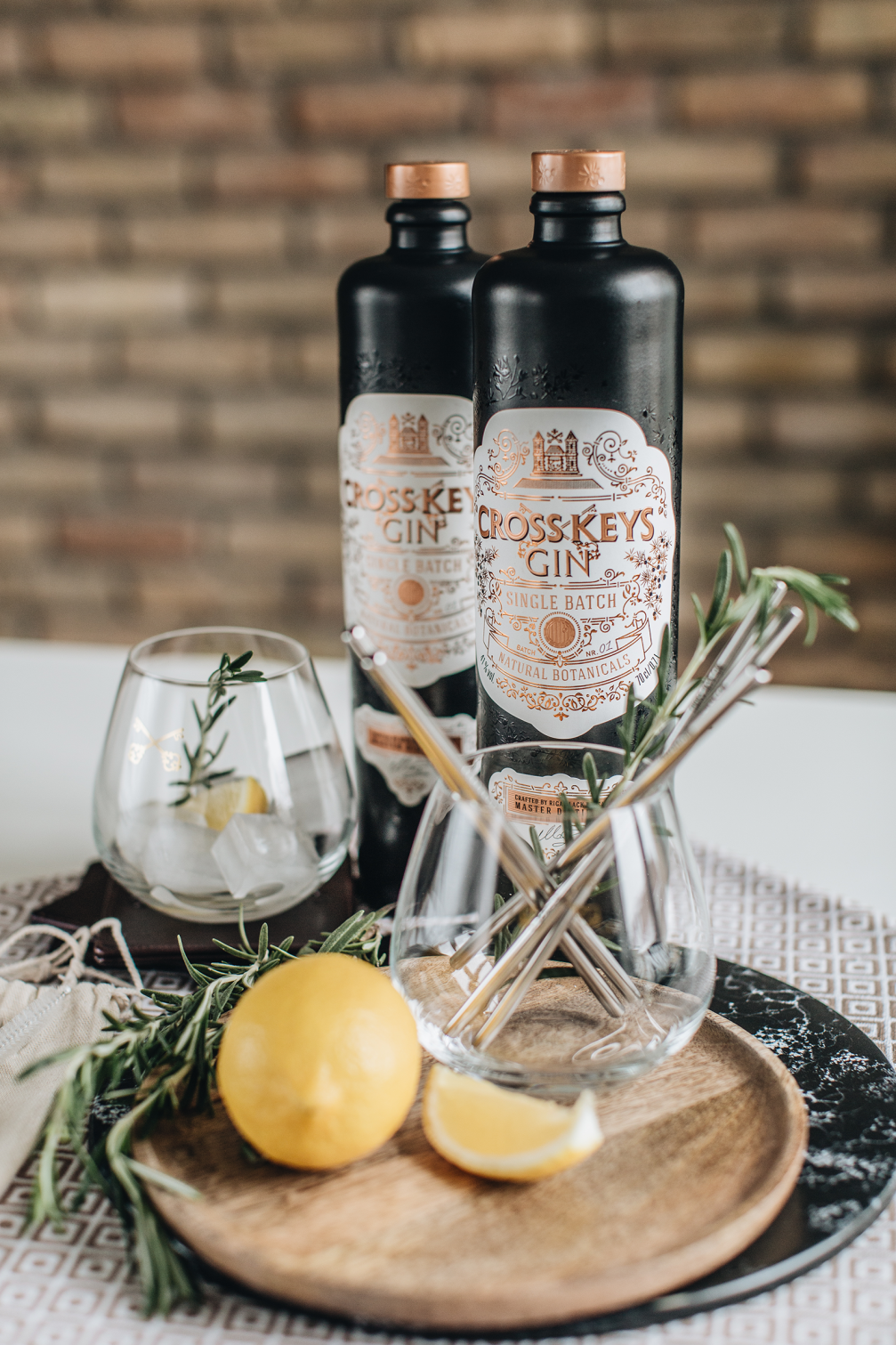 «Kokmuižas alus» non-alcoholic ale
The last one in the «Kokmuižas» test series is the non-alcoholic American pale ale, brewed with «Citra» and «Amarilla» hops. The packaging and label was designed by studio «Asketic».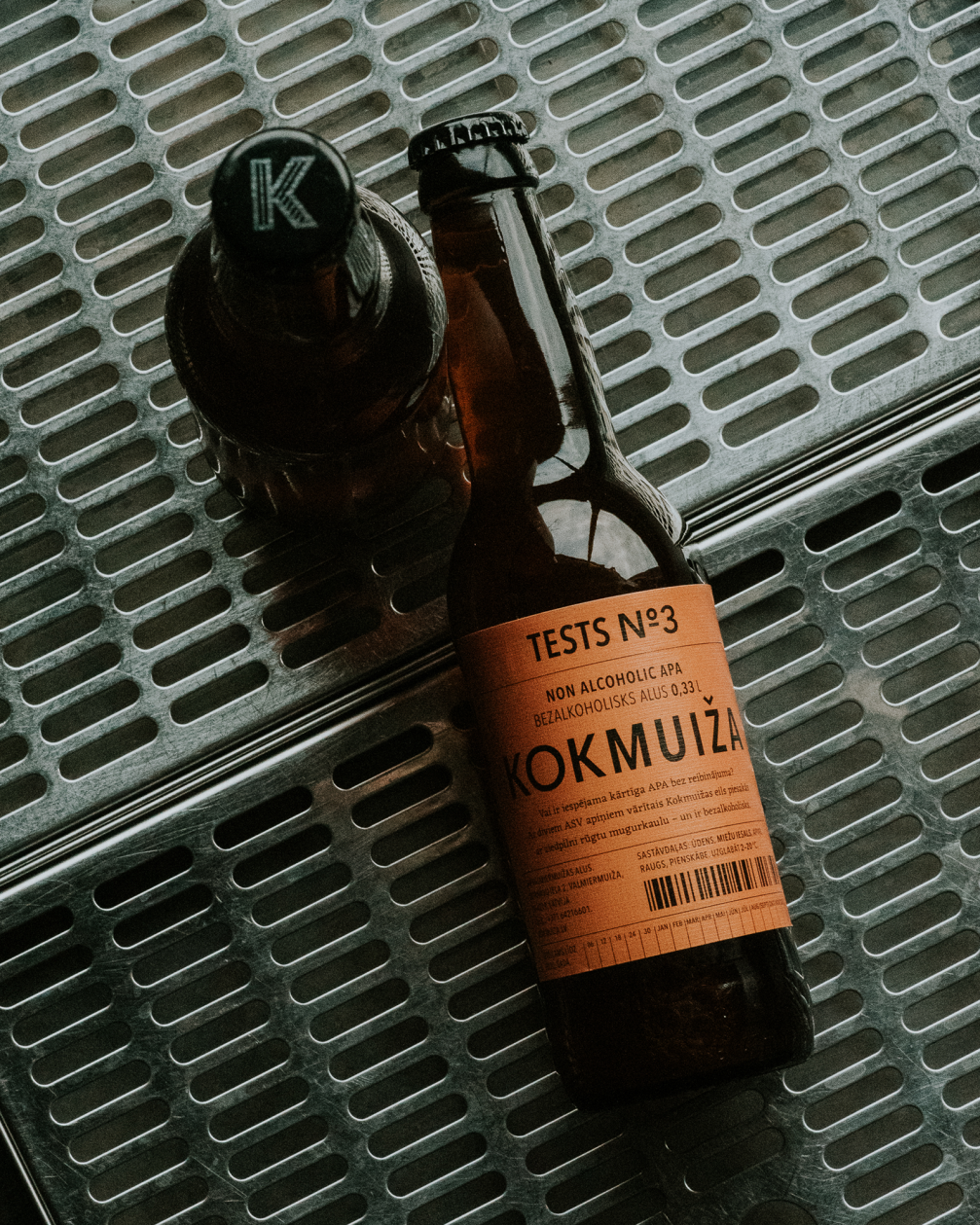 «Cīruļputenis» beer by «Viedi»
In anticipation of snow, the micro-brewery «Viedi» offers a German-style wheat beer «Cīruļputenis» with the taste of banana and cloves. The label was designed by Linda Ofelia Rutule.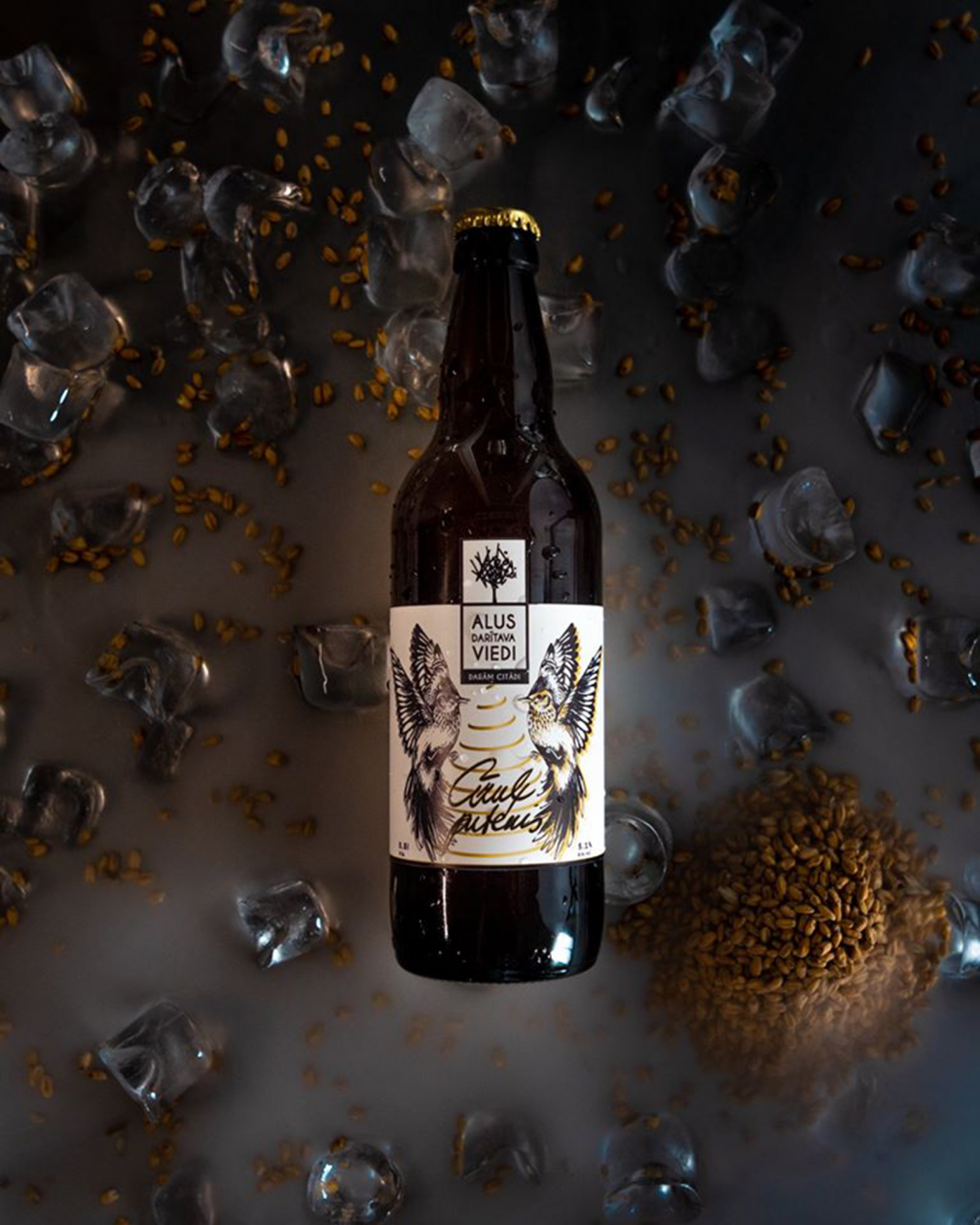 «Rižskij Samogon»
«Rižskij Samogon» makes high-quality moonshine from natural honey. It comes in special minimalistic two-liter bottles. Author of the packaging is Artūrs Analts who also designed the production equipment and interior.