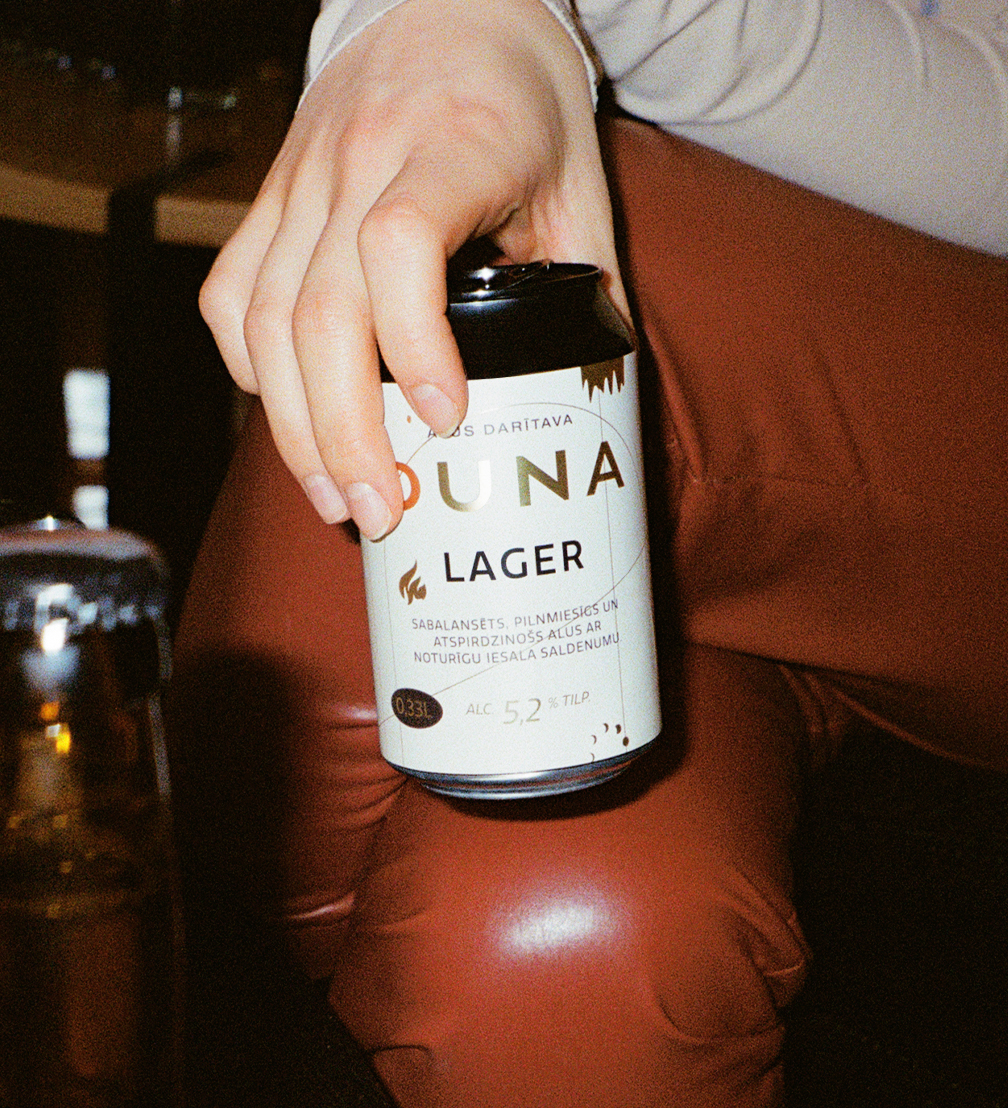 Duna is a small independent brewery in Kuldīga. The idea of its founders is to create a product that combines ancient knowledge of beer brewing with modern flavors. The brewery's brand, created by the design studio Field, continues this idea, offering a new perspective on beer traditions.
When creating the Duna brand, Field wanted to move away from the stereotypes of beer brands and offer a fresh visual language that reveals the modern tastes of the craft beer and engages new audiences. «We wanted to create design and communication that is living and changing, instead of a perfect and sterile design system,» say the creators of identity.
An important part of the visual identity is Kuldīga and its characteristic elements, which enter the Duna brand most vividly through the photographs of Field's founder and graphic designer Jānis Andersons. These are personal observations that highlight the richness of details and forms of Kuldīga's urban environment: historical architecture, sloping wooden sheds, the interaction of city residents and guests, as well as the determination to preserve and develop historical values. The photos of the city in the identity of Duna alternate with images that resemble snapshots of a house party, creating a dynamic and youthful image.
The chosen colour scheme in combination with gold and unpretentious typography create the image of a contemporary product that can be present at various life events. Duna beer can be enjoyed both at a rock concert and at dinner in a restaurant — the decisive factor is time well-spent.