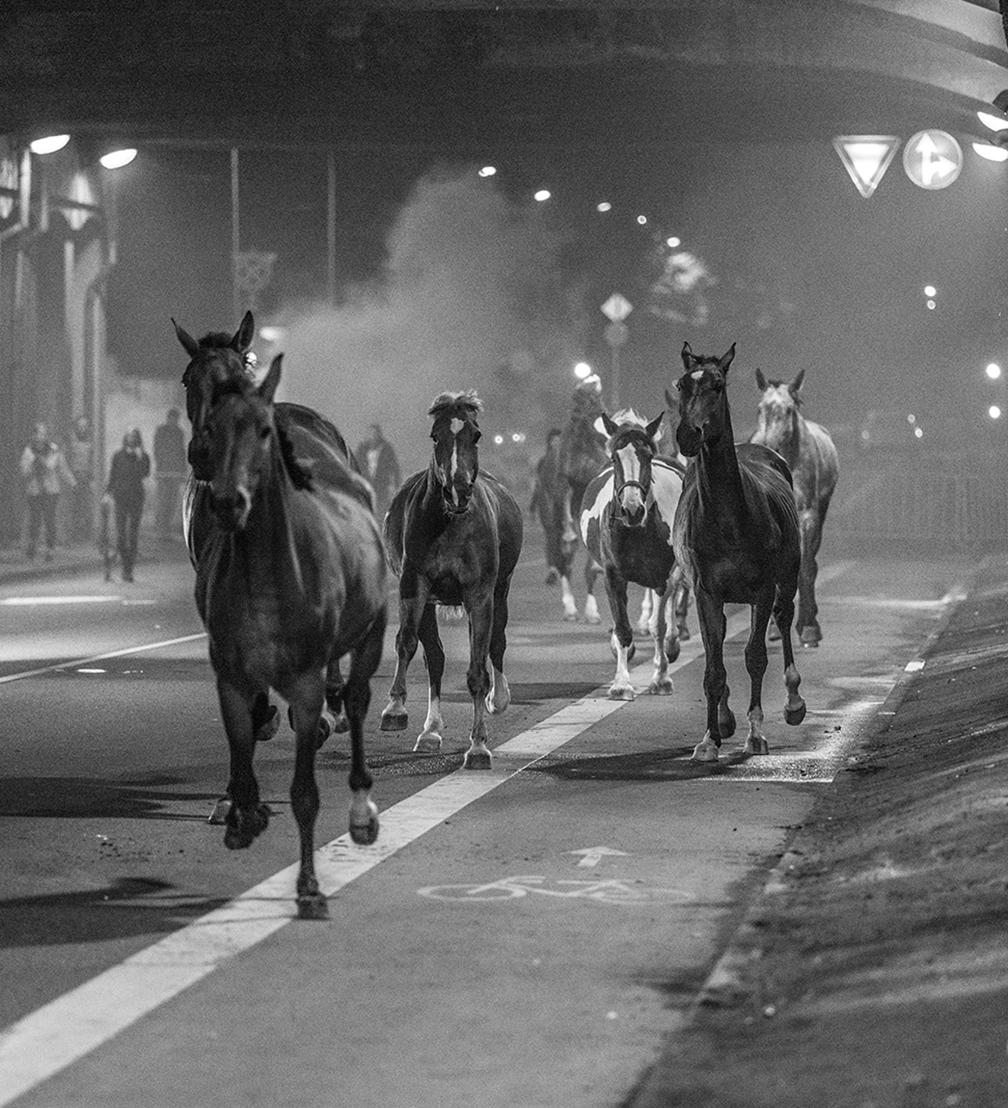 One August night, an unusual scene was visible in the centre of Riga — fifteen horses roared along Lāčplēša, Dzirnava, Skanstes and other streets, accompanied by a creative team of eighty people. The culprit of the unusual event — LMT 5G internet advertising clip — has just been launched.
Stories Editorial September 22, 2021
Vairis Strazds, author of the creative concept of the commercial and creative director at Nord DDB Riga, explains the idea of the campaign: «In the conflict between progress and darkness, progress often chooses to remain silent — to avoid rather than speak confidently. We are glad that we can work with a brand that is not afraid of resistance and goes forward at full capacity. At the heart of the LMT campaign, we put a sense of upcoming change, not promises of how 5G will change our daily lives. We don't know that yet. We chose a horse race in the city as a figurative metaphor for the scale of 5G impact and its exciting energy.»
In order to realise an idea of this scale in high quality, a strong team of film professionals was assembled, including internationally recognised masters — cameraman Jurģis Kmins, director Jānis Nords and producer Augustinas Katilius from Lithuania.
«Through the points of view of several people, we are witnessing an almost supernatural, powerful and beautiful event, when the city streets at night are overrun by a raging herd. 5G is an invisible, powerful, beautiful force that has taken the shape of a horse. Filming the video turned out to be an ambitious project not only in the filming area, but also on a production / post-production scale. Although the creative setting is seemingly simple, it is also visually impressive,» says video director Jānis Nords.
According to Augustinas Katilius, the producer of the clip, one of the biggest challenges was to achieve synchronous horse operation in the given shooting conditions — at night, in the spotlights and in an unusual environment. In order to successfully manage the filming process, about eighty people from Latvia and Lithuania were involved — both the creative team and the horse owners, caregivers and trainers.