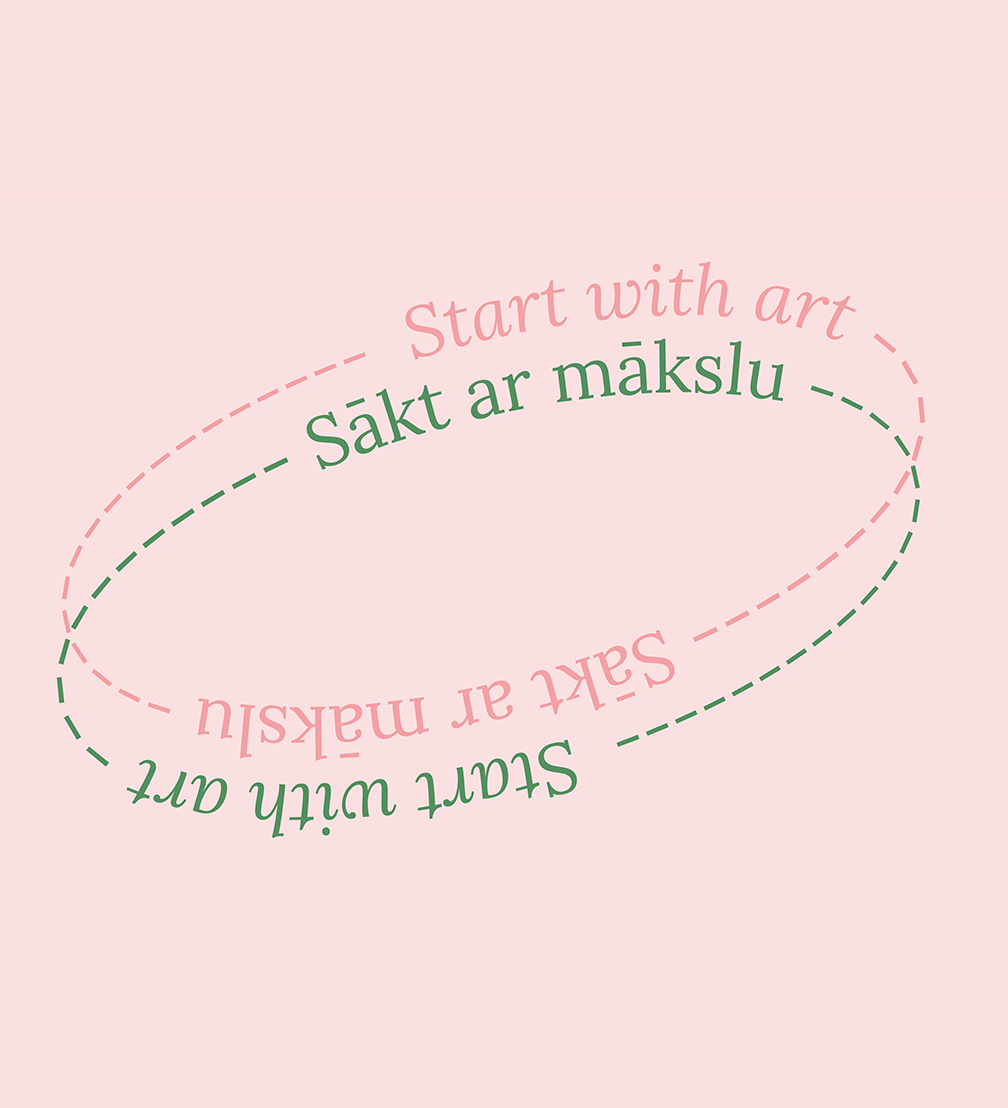 The Art Museum Riga Bourse has carried out a project Sākt ar mākslu — Start with Art. As a result, eight short films were created, where project participants from Belarus, Australia, the United Kingdom, Italy, China, Germany, as well as Russians living in Latvia share their stories about objects from the museum collection.
Stories Editorial November 26, 2021
The short films in Latvian and English languages show participants' personal interpretations of artworks of their choice from the permanent display of the Art Museum Riga Bourse, inviting to observe them from an unprecedented and unique viewpoint. Already from the beginning the aim of the Sākt ar mākslu — Start with Art project was to make a possibility for different communities of foreign nationals living in Latvia to create their own interpretations of objects presented in museum collections which usually is the job of exhibition curators and art historians. This way we are combining cultural and academic knowledge.
Among eight project participants are students of art, culture and philology, as well as writers and future audiovisual professionals. All of them are joined by the interest in culture and its processes, visual art and regard for creative storytelling. One of the authors Emma Baker shares her experience: «Exploring the Art Museum Riga Bourse with a storyteller's eye was illuminating. I discovered a love for some artists I had never heard of such as painter Hans Makart and the tireless traveler and mystical Nicholas Roerich. Not to mention, a new appreciation for ceramics: I recommend seeing the fabulous ceramic chandelier! It was difficult to choose only one piece of art for the project as the museum is full of stories waiting to be told.»
Within three months participants expanded and strengthened their knowledge on art mediation, storytelling and digital story creation. In collaboration with linguist Aiga Veckalne they mastered the skills on how to create a story that is captivating and suitable for audiovisual content. Aiga tells about the project: «It is a wonderful opportunity to combine the view and experience of the participants, gorgeous museum art collection and the power of storytelling. The short films are based on the participants' associations on themes, actions, characters that are depicted in the artworks as well as their own experience, historical and visual references. I was fascinated and entranced by the creative ideas of foreigners and I am happy that everyone will have a chance to see these stories.»
The short films were created in cooperation with video studio Later. All stories are published on YouTube as well as on the museum social media accounts — Facebook and Instagram. It is also planned to incorporate the stories into museum's permanent display next to the exhibits chosen by the participants.
The project is supported by the State Culture Capital Foundation programme KultūrElpa.