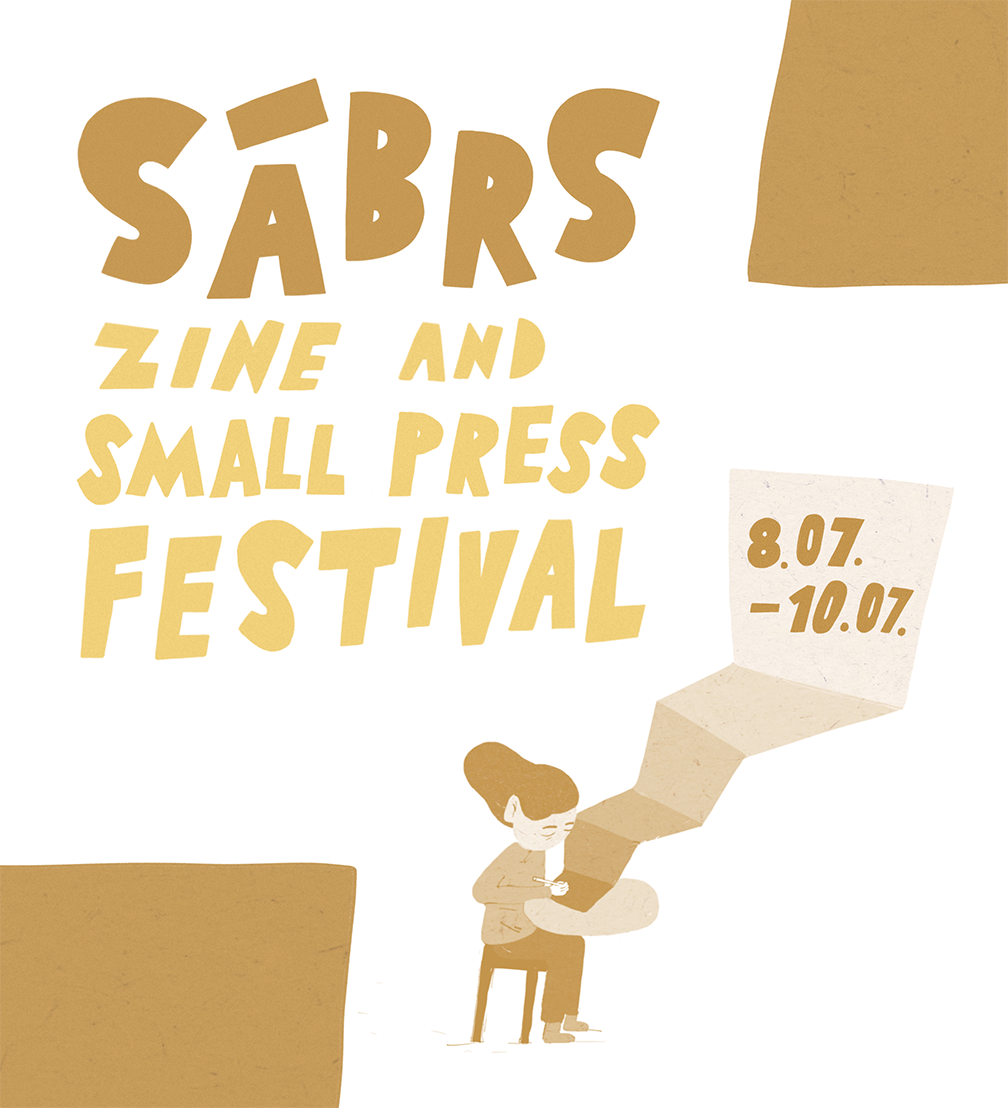 Illustration by Jurijs Tatarkins
After a four-year hiatus, an event dedicated to zines — artistic publications released in small quantities — returns to Riga with a new name and a new team. Previously known as the Riga Zine Festival, Sābrs aims to strengthen the cooperation between artists and small publishers, as well as to introduce the wider public to this art form.
Organisers of the festival hope to cultivate and increase neighborliness among publishers and artists, sharing ideas and experiences, as well as creating mutual connections. For this reason, the name Sābrs was chosen for the festival, which is a Latvian old word meaning neighbor.
The first event of the festival — the exhibition Come Closer, Adore Me, Don't Touch by the Austrian artist Laura Weiss — was opened in the gallery Dom last week and the solo exhibition I Want Everything of the artist Kristīne Martinova at the gallery Istaba is also open to visitors, as well as the comics exhibition Forest Stories at the Āgenskalns Market, organised by the magazine Kush! and the Goethe Institute in Riga
The main event of the Sābrs festival is the zine market, which will take place this weekend, 8-10 in July, on the second floor of the renovated Āgenskalns Market, where it will be possible to buy and view zines, books and magazines created by various artists and collectives. Among the sellers will be representatives from the Art Academy of Latvia, publishing houses Popper Publishing (Latvia), Bolderāja (Latvia) and Valters Dakša (Latvia), artist collective Vara (Latvia), studios Hungry Eyes (Lithuania). and Ki-lab studio (Lithuania), Xao gallery (Czech Republic), as well as artists Mārtiņš Zutis (Latvia), Kristīne Martinova (Latvia), Disa Wallander (Sweden) and others. In parallel with the zine market, it will be possible to participate in workshops, watch performances and visit exhibitions.
More information about the events can be found on the Sābrs Instagram and Facebook pages.