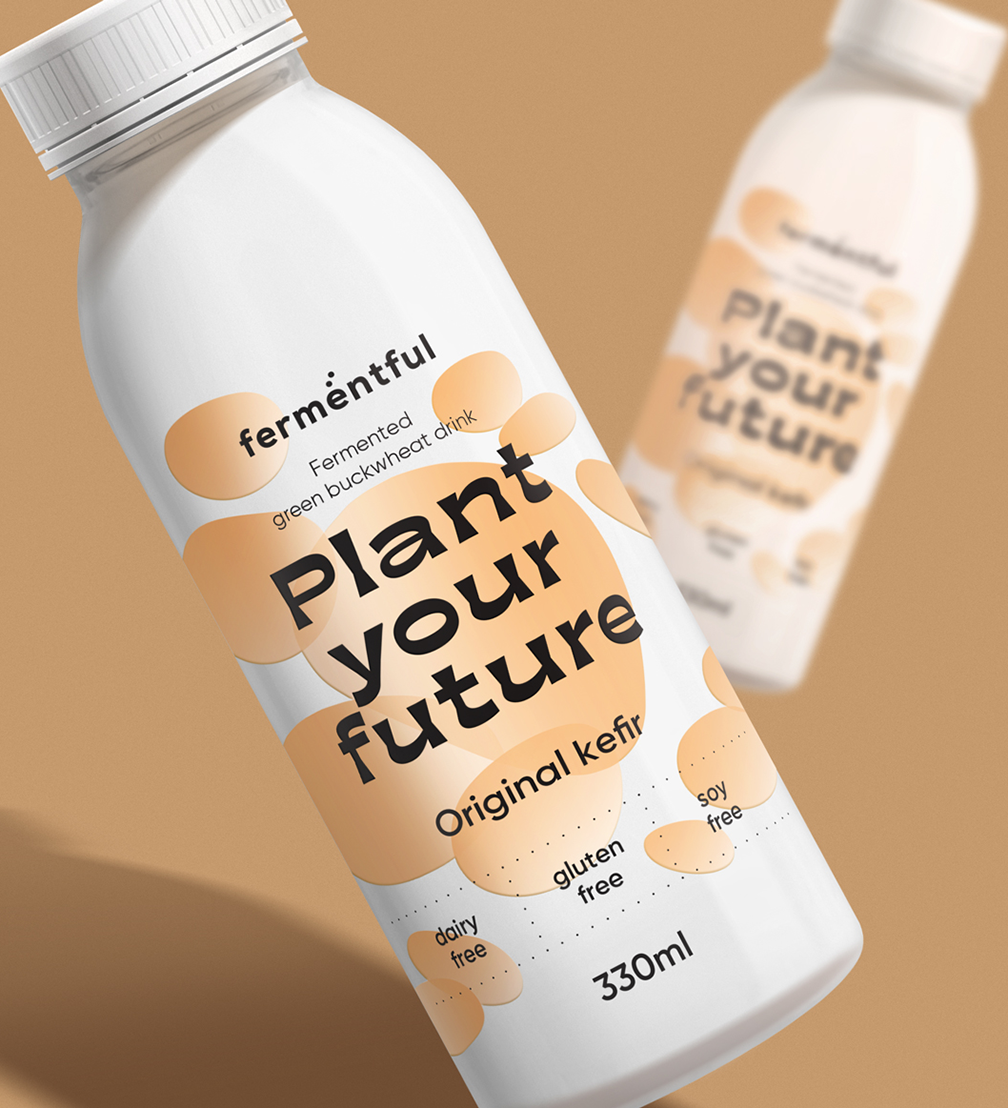 Inviting people to pay attention to both their own wellness and the well-being of the environment, the Fermentful brand offers a unique product — plant-based drink, similar to kefir, made from green buckwheat. The drink is created in the fermentation process, and references to it can also be seen in the design of the Fermentful packaging, which was created by the design studio Field, along with the brand identity.
Fermentful drinks are an environmentally friendly and healthy plant-based alternative to kefir, which is usually made from milk. According to brand co-founder Anda Penka, currently people expect more from food than just a feeling of satiety, so the company takes care not only of the taste of its products, but also of their functional properties, paying special attention to the health of the intestinal microbiome.
The brand's slogan «Plant your future» is intended as an invitation to take responsibility for how you feel in your life, in your body, mind, environment, and society. «It's a philosophy about replacing the usual and well-known with something new, daring to make informed decisions that have a beneficial effect on us as individuals and society, and also create a positive impact on the environment,» says Anda.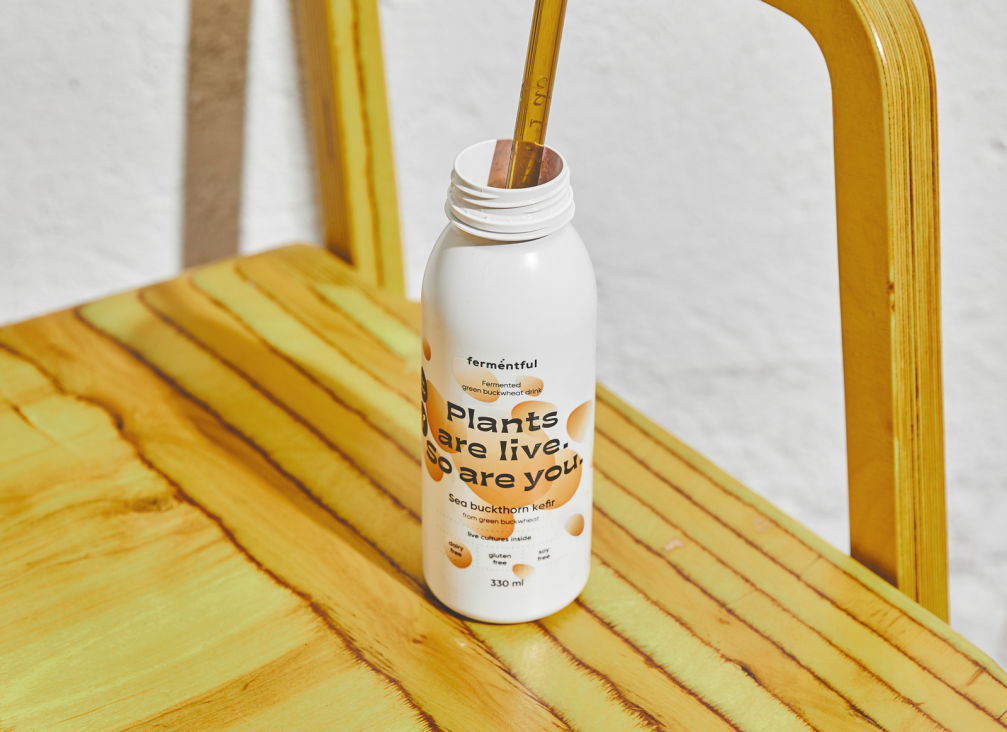 When creating the Fermentful brand, it was important for the company that the developed design is bold, brave, and alive. Jānis Andersons, lead designer of Field studio, reveals that the main challenge was to create an impression about a product, which has no matches on the market, with the help of the visual identity. «Our main goal was to transfer information, thinking about the consumer, for whom the composition of the product, its nutritional value, and functional properties are important,» notes Jānis. The secondary function of the design is to draw attention to the new company, create recognition with a memorable visual language, and highlight the product on the store shelf.
Anda expresses her contentment with the packaging design as it has become a powerful communication tool, which helps promote the drink not only in the locally, but also in the export market. She points out that the packaging appeals to customers both in the store and in the digital space, where customers are happy to share product photos: «They reflect the real environment and situations in which Fermentful is used, and it serves us as valuable material from which we get information about our customers and their habits.»
More information about Fermentful and its products — on the brand's website.