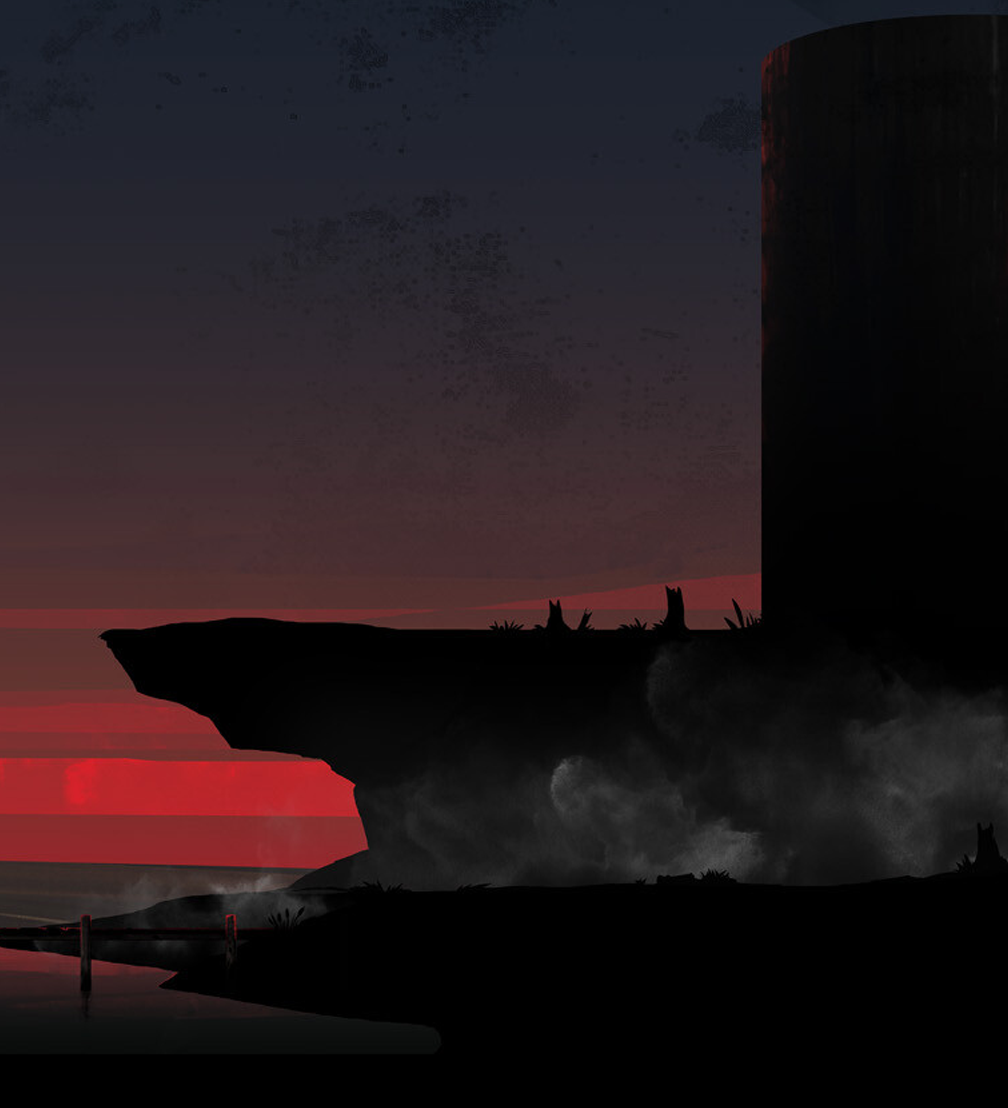 Video game studio Sektahouse led by Olafs Ošs has released Grunnd — an interactive mystery adventure game. The world of Grunnd is inspired by the works of Franz Kafka and David Lynch, as well as southern gothic and black metal music.
Stories Editorial February 22, 2023
Grunnd offers a surreal and somber mystery story unfolding around a strange town and its inhabitants. The players will encounter hidden agendas, intriguing people, lurking gods, and far–reaching decisions on their quest to a find way home. The game fuses sci–fi with film noir aesthetics to create a cryptic narrative that ties in with the protagonist's introspective journey. «The people you encounter in the nearby town are strange, and while they fancy themselves helpful in their own ways, they aren't always helpful in the ways that would see you quickly on your journey back home. The air here is thick and strange, and just beyond the reach of your senses, something ethereal and omnipotent observes your every move from the sky,» tease the creators of the game.
The world of Grunnd features evocative handcrafted visuals, a haunting musical score, and fully voiced characters. This game is a unique take on interactive mystery adventures with platformer–inspired locales, fast travel, and branching multiple–choice events that the player will begin to unfold from the very beginning of their journey.
Grunnd is the debut title of the Latvian game studio Sektahouse and was developed together with the investment initiative Bright Gambit, marketing company ColdPX, and with technical support from Pixel Crushers. The game had a successful crowdfunding campaign on Kickstarter. The prologue of Grundd won the Latvian Design Award 2021 in the digital design category, and the visual and audio experiences it offers have been recognised by reviewers as well as players. Grunnd is available on the gaming platforms Steam and Gog. The creators hope to continue their work and release a second part of the game in the future.