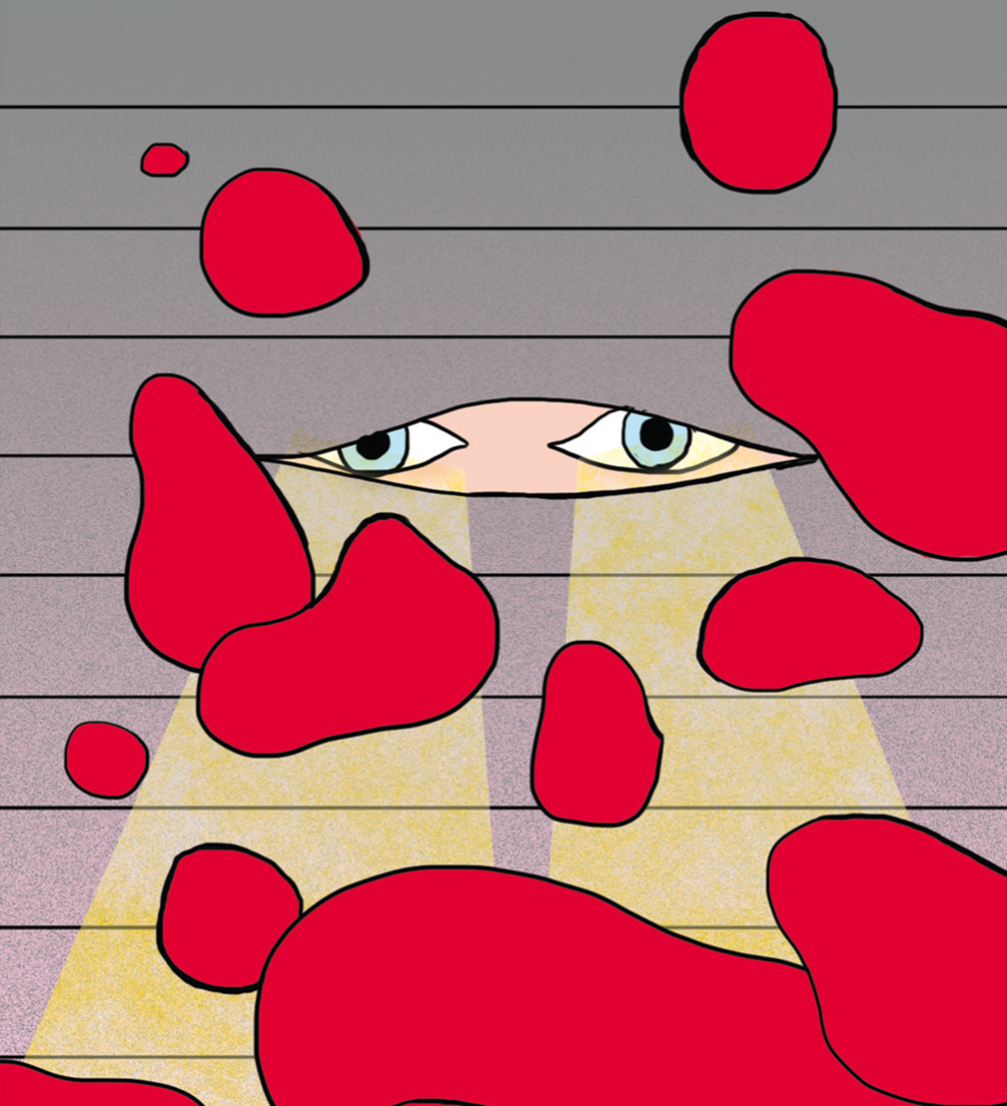 Illustration by Aisha Franz
Within the comic series mini «kuš!» four new magazines are published with graphic short stories by Latvian, American, Finnish and German authors. Each issue has its own visual style and content that allows both to laugh and to dive into melancholic thoughts.
The marvellous comic «Three Sisters» by artist Ingrīda Pičukāne is a tale that shows a gruesome collision of two worlds — when three sisters are strolling through the woods, they encounter a strange man.
Tara Booth's (USA) «Unwell» tells a story of a young woman and her dog as they struggle to make it through daily life, while «1944» by Finnish author Hanneriina Moisseinen brings us back to the summer 72 years ago when Karelia was being evacuated. At the moment when residents are told they have two minutes to leave, a cow starts to give birth…
The mini magazine «EYEZ» by Aisha Franz (Germany) follows events that, according to the author, will happen «in a not–so–distant place and time where everything and everybody knows everything about everybody, and we as individuals will have to come up with new escape strategies». The comic blurs the lines between male and female, organism and machines, reality and virtuality, and finally, between life and death.
The four 28–page mini «kuš!» spring releases N°38–41 are available online.