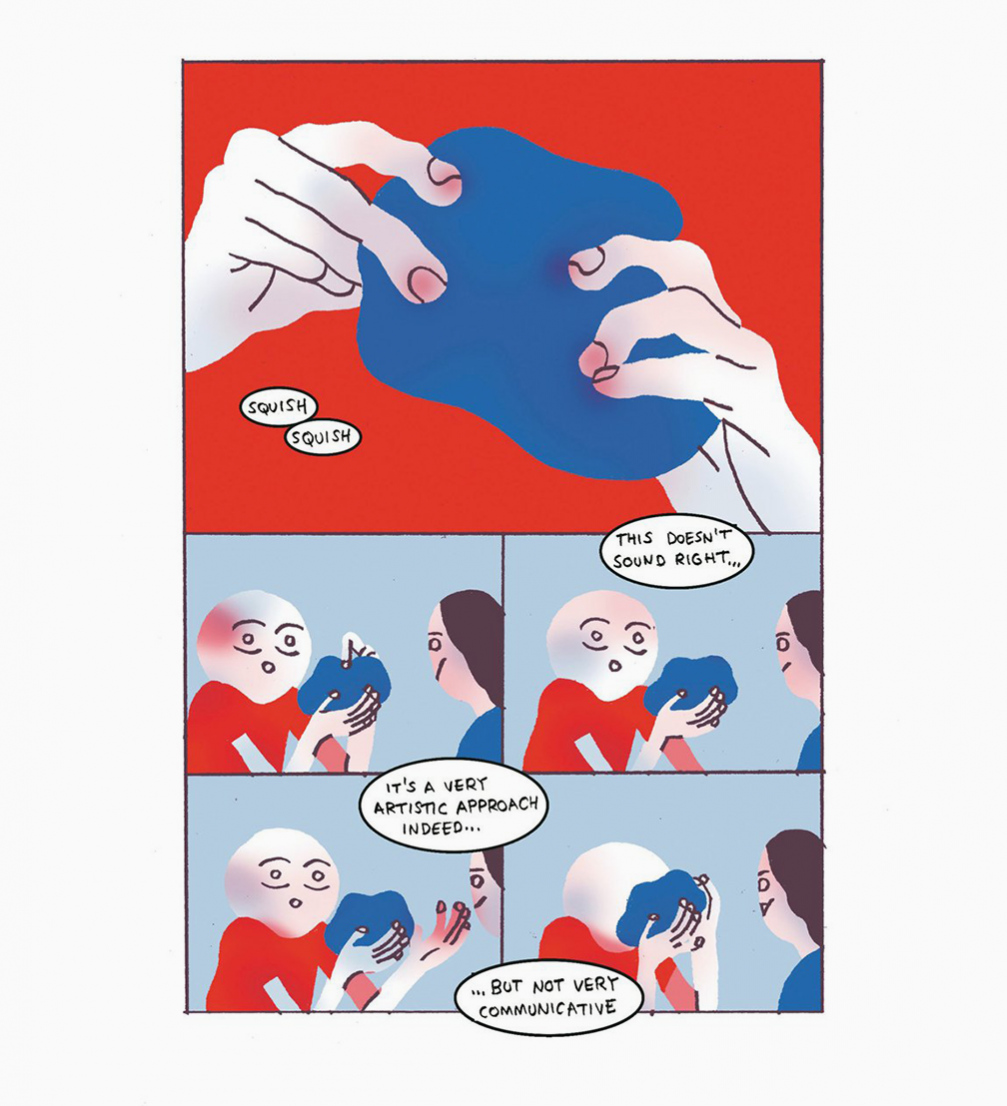 The tenth anniversary year of «kuš!» comics magazine has started productively — a comic workshop was organised, various exhibitions have passed and others are yet to come and new graphic stories by authors with different styles and interests have been published.
During the autumn–winter season the comics magazine «kuš!» has released eight mini «kuš!» comics. Four of them, N°43–46, were published already at the end of the last September. «Meat Locker» by Michael DeForge (Canada) is a story about gyms and trainers, «P–FE/FRAR» by Ville Kallio (Finland) tells about robotics and technologies, «Music of Changes» by Daria Tessler (Finland) — about genetically modified plants that turn into art sculptures. While the issue «Everyone is Hungry» by Anna Sailamaa (Finland) explores the moments before falling asleep as the night approaches.
At the end of January, the small comics books were supplemented by N°47–50 — «Sutrama» by Daniel Lima (Angola), «Nul» by (Olive Booger, France), an adaptation of H.P. Lovecraft's «The Call of Cthulhu» drawn in MS Paint by Martin Lacko, and «Spectacular Vermacular» by Mathilde Van Gheluwe (Belgium).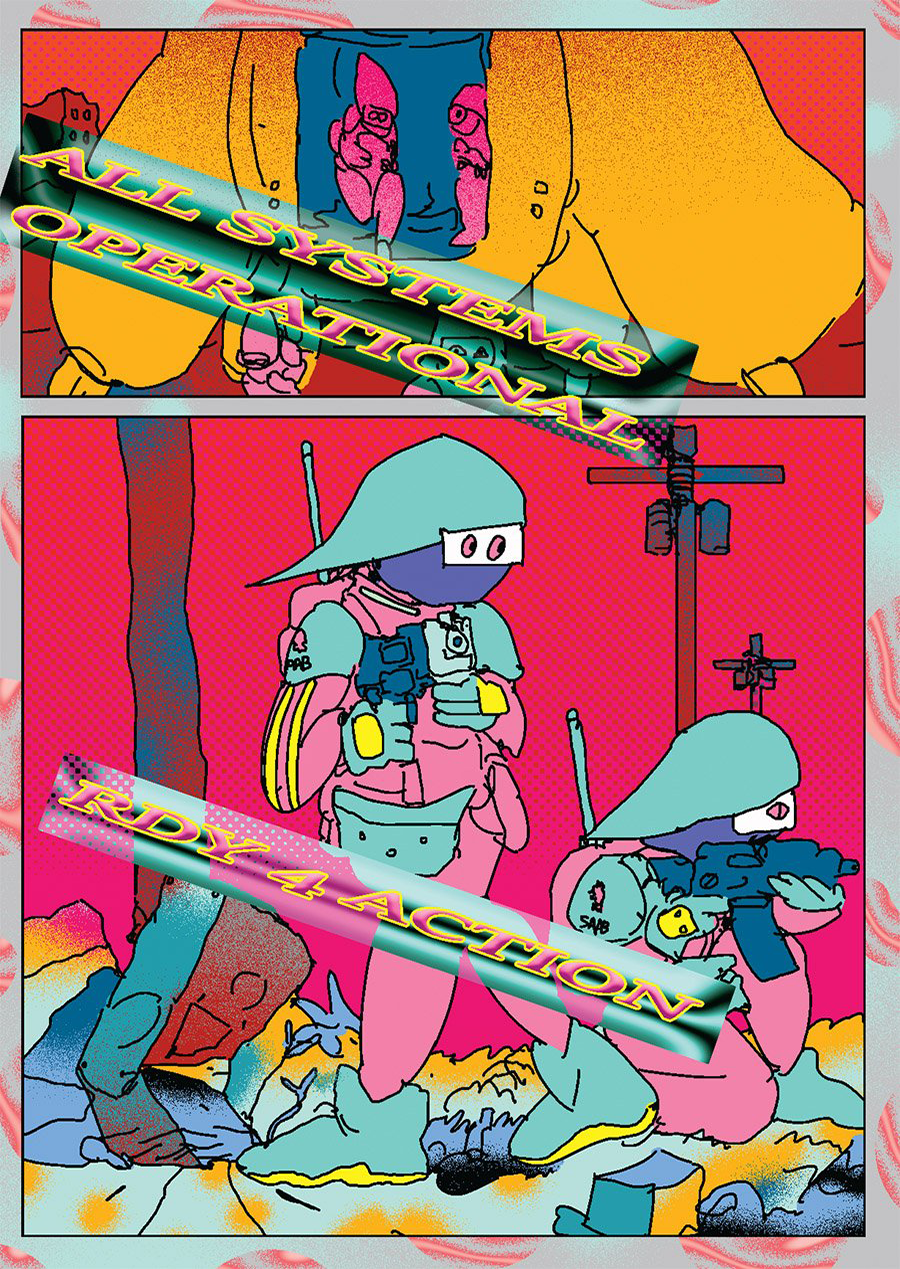 «BFF», the 27th issue of «š!» that compiles stories of friendship in all of its forms was also created by artists from all around the world. An open call for entries was announced and as a result the book features many contributors: BloodBros (New Zealand), deadtheduck (India), Derrengueta (Spain), Émilie Gleason (Mexico), Erlend Peder Kvam (Norway), Gareth Brookes (UK), Gonçalo Duarte (Portugal), Hironori Kikuchi (Japan), König Lü. Q. (Switzerland), Krystal DiFronzo (USA), Līva Piterāne (Latvia), Louise Aleksiejew (France), Lucas Souza Teixeira (Brazil), Lukas Weidinger (Austria), Marie Weber (France), Melek Zertal (Algeria), Shawn Eisenach (USA), Shee Phon (China), Till Lukat (Germany), Tor Brandt (Denmark).
While the second «kuš!» mono issue «Brume» is created by comics artist Amanda Baeza (Portugal/Chile).
All books by «kuš!» are available online and in the stores «NicePlace Mansards» and gallery «Istaba».