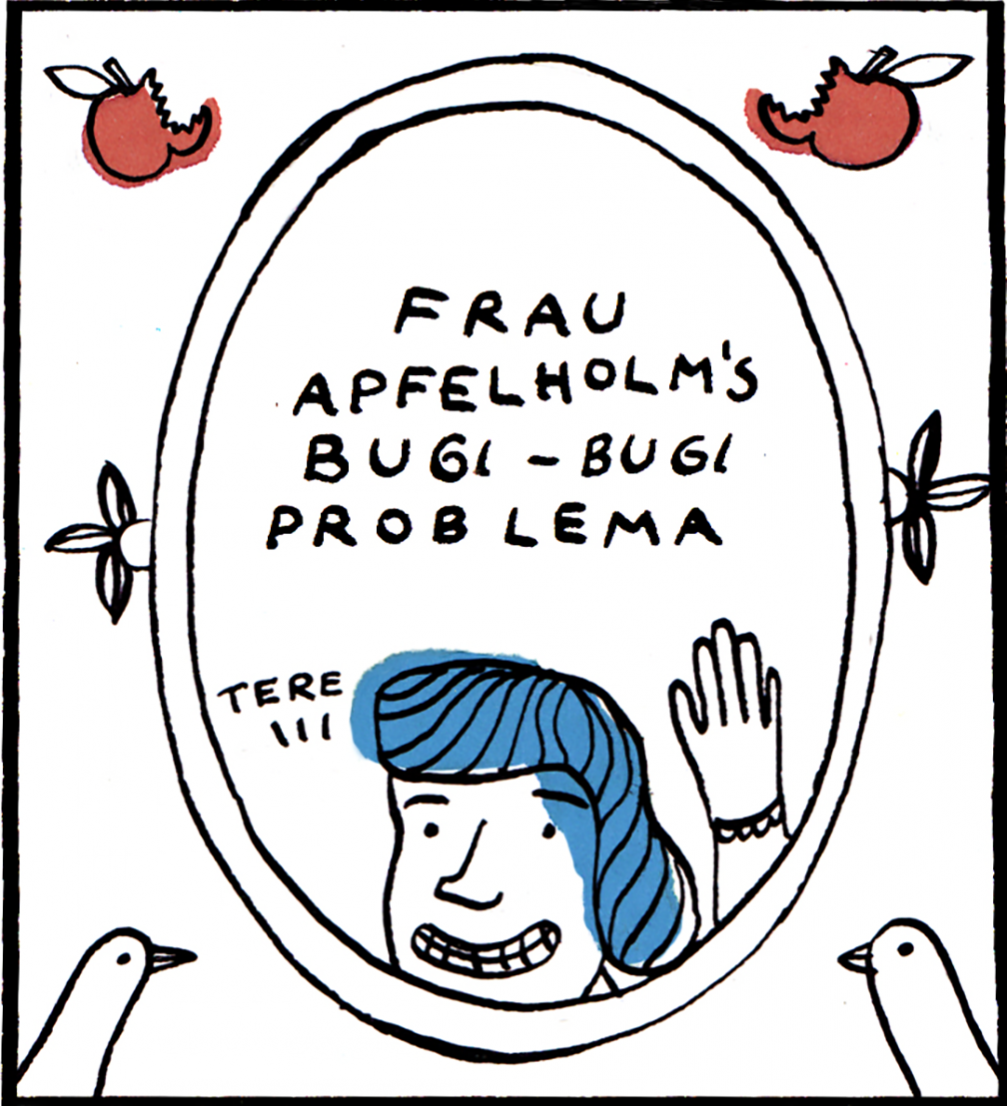 Just for two more days, until November 29, the exhibition of this year's comics competition «Absurd Humour» is on view in the gallery of the art book publishing house «Neputns». It features not only the work by the winner illustrator and designer Rūta Briede, but also others that have been submitted to the competition.
Stories Editorial November 28, 2016
The comics competition is an annual event which has been organised by comics magazine «kuš!» in collaboration with the Belgium–Luxembourg–Latvia Business Chamber during the Belgian Days in Riga. It is organised with the aim to promote Latvian authors' creative work in the field of comics, as well to create high–quality comics scene in Latvia as part of the visual culture. This year the competition was held for the fourth time and both professional and experienced authors and emerging artists were able to participate.
The best works were selected by international jury — last year's competition winner Līva Kandevica, comics artist from Italy Chiara Abastanotti, architect and designer Liene Jākobsone and editor of «kuš!» David Schilter.
Rūta Briede's work «Frau Apfelhom's bugi–bugi problema» was chosen as their favourite and she received money prize of 400 euros from the Belgium–Luxembourg–Latvia Business Chamber. The winner of the second place and money prize of 200 euros was Rasa Pavilona, while Ance Kazaka received a special award from «Veto Magazine».
The exhibition in the «Neputns» gallery features works by ten finalists of the competition: Anita Rupeika, Armīns Ozoliņš, Ernests Kļaviņš un Andrejs Kļaviņš, Ērika Žagare, Ilze Ance Kazaka, Kerija Arne, Liāna Mihailova, Rasa Pavilona, Rūta Briede, Vivianna Maria Stanislavska. The other entries are also on view in the gallery.
The exhibition «Absurd Humour» is open from 10.00 to 18.00 at the gallery of the publishing house «Neputns», Tērbatas iela 49/51, Rīga, until November 29.
«Frau Apfelhom's bugi–bugi problema» by Rūta Briede