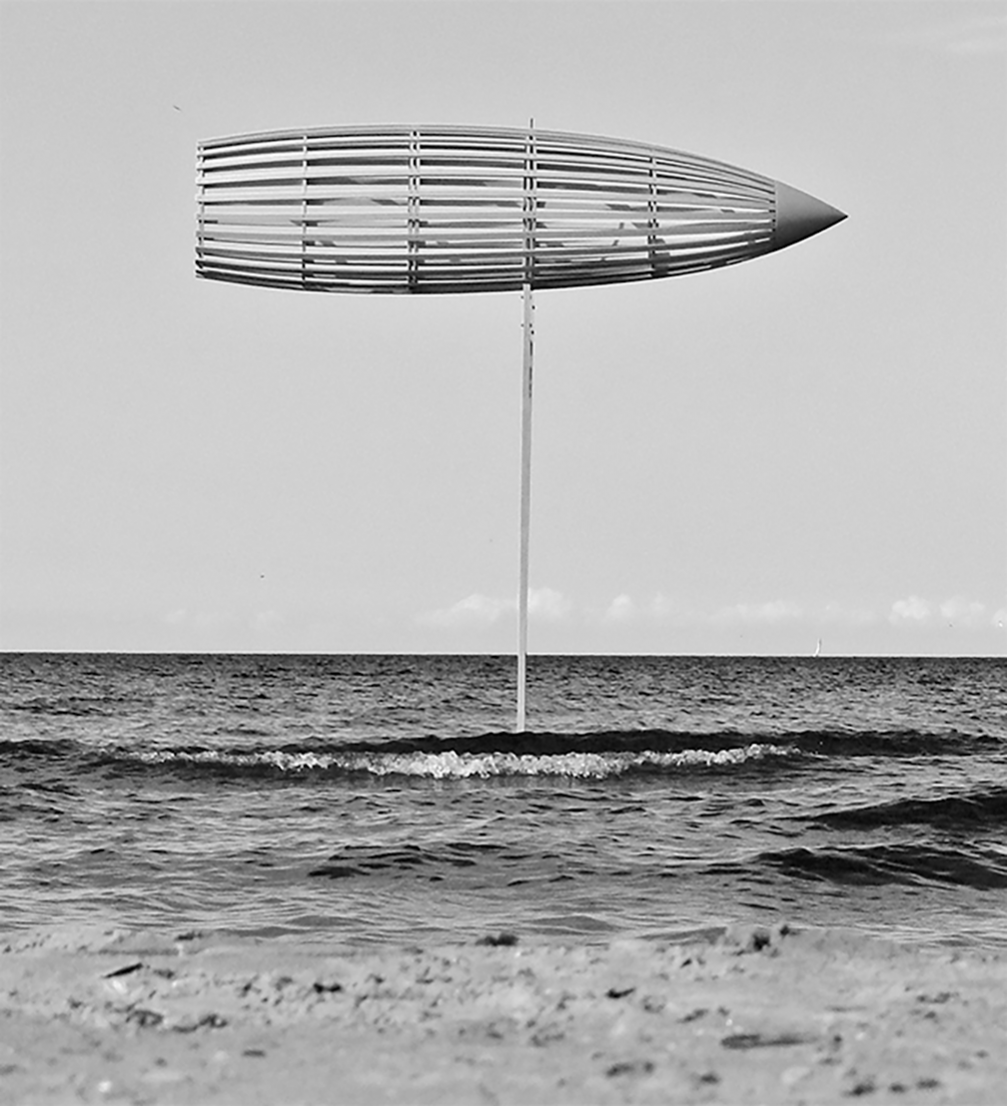 «Carrot of Hindenburg» by Jānis Straupe
From May 8 a solo exhibition «Sinker, Runner and Hindenburg» by the masterful craftsman and designer Jānis Straupe will be on view at the Historical Complex of Sigulda Castle. It will reflect the outstanding diversity of the author's creativity, starting from unique exclusive design furniture to kinetic art sculptures.
Janis Straupe says that his greatest satisfaction comes from challenging the other craftsmen and gravity. This time the visitors too will be provoked to question and reassess their current concepts of furniture design. A flat surface and four legs is not a necessary prerequisite for a table, and a curved sitting surface does not prevent a bench from fulfilling its function. Jānis Straupe playfully deconstructs shapes of everyday household items and changes their proportions.
However, while looking at the unusual works, one should keep in mind that behind the external lightness lies the thorough work of a craftsman and quite a few professional challenges. More than thirty years Janis Straupe remains faithful to the same material — wood, continuing to explore its potential and searching for new ways to carry out ideas that seem impossible at first.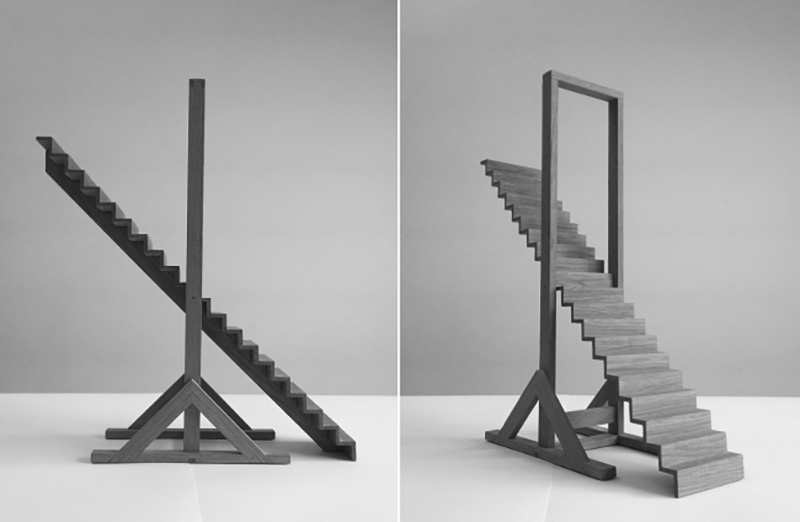 One of the themes running through the works displayed, both literally and figuratively, is the movement. It is reflected in the exhibited table «Runner» and in the design of the dresser «Sphera», and in the kinetic woodwork objects.
In the exhibition the wider audience in Latvia will finally see up close one of Janis Straupe best–known works, the internationally acclaimed cabinet «Beetle». In its essence the alder masterpiece is a functional sculpture, which once again confirms its creator's distinctive trait — synthesis of unique artistic vision and technical perfection.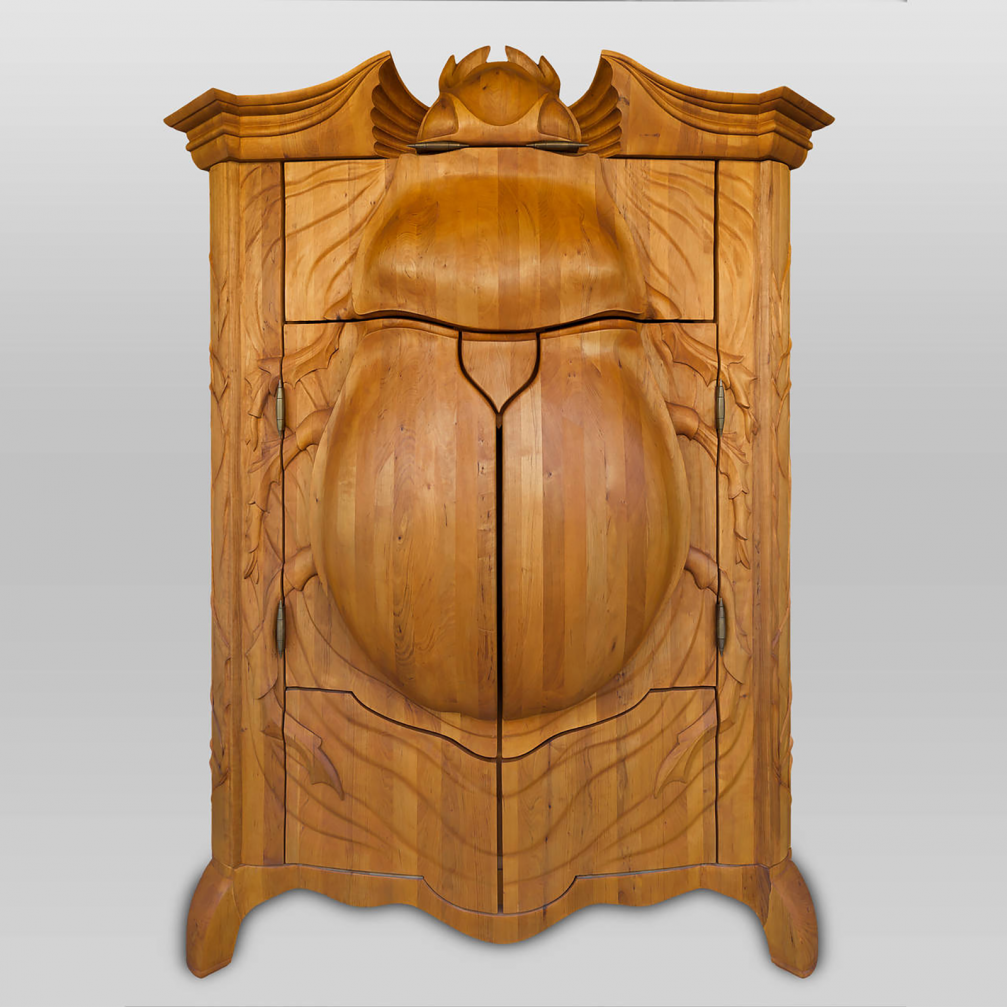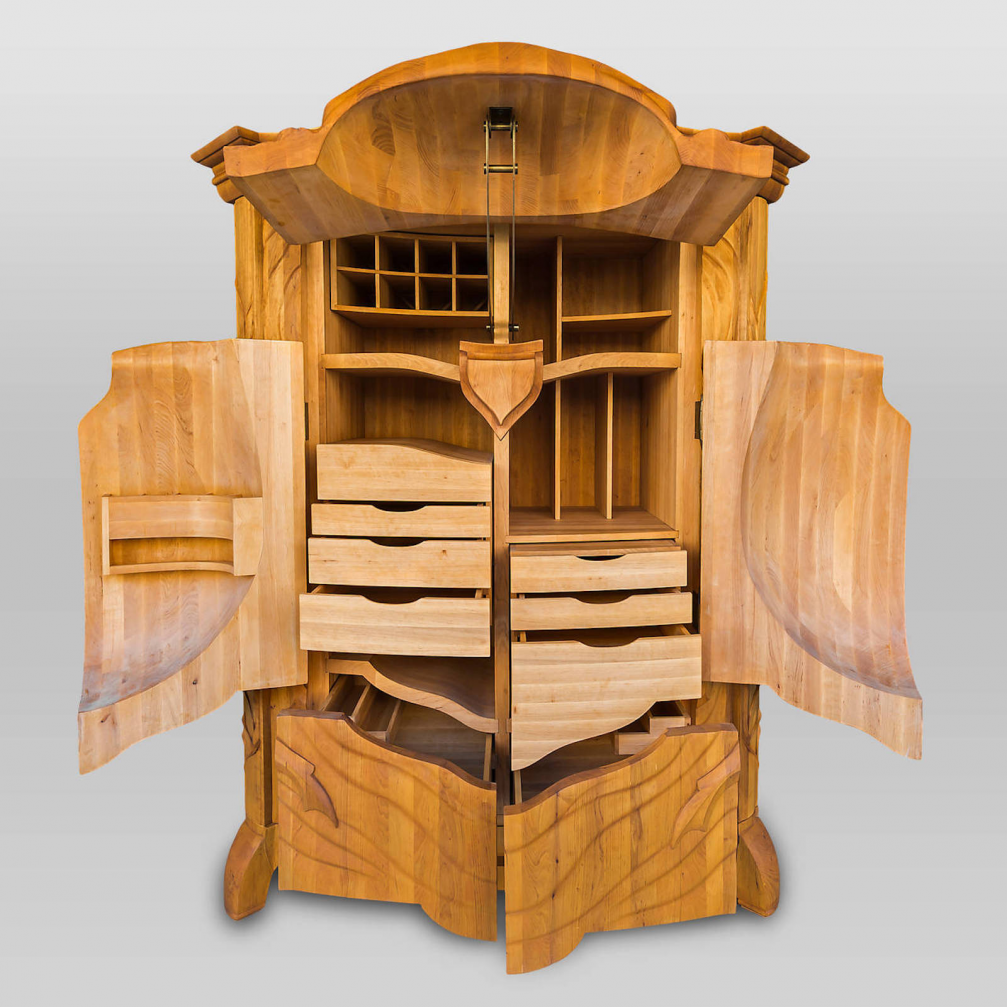 Works of Jānis Straupe are inspired not only by desire to overcome the laws of physics, but also by surrealist art and experimental cinema, hence the exhibited woodcarving «Carrot of Hindenburg», a reference to the well–known airship disaster. It is one of the objects that was made for film, art and music festival «RojaL» and was exhibited at sea last summer.
Jānis Straupe solo exhibition «Sinker, Runner and Hindenburg» will be open from May 8 to June 23 at the Historical Complex of Sigulda Castle, Pils iela 16. Opening times: Tuesday to Friday 11.00–17.00, Saturday 11.00–18.00, Sunday 11.00–17.00, Mondays — closed.
The exhibition is organised by MAD International Summer School of Design in cooperation with the Historical Complex of Sigulda Castle. Supported by State Culture Capital Foundation. Exhibition design by Rihards Funts, «RIJADA».