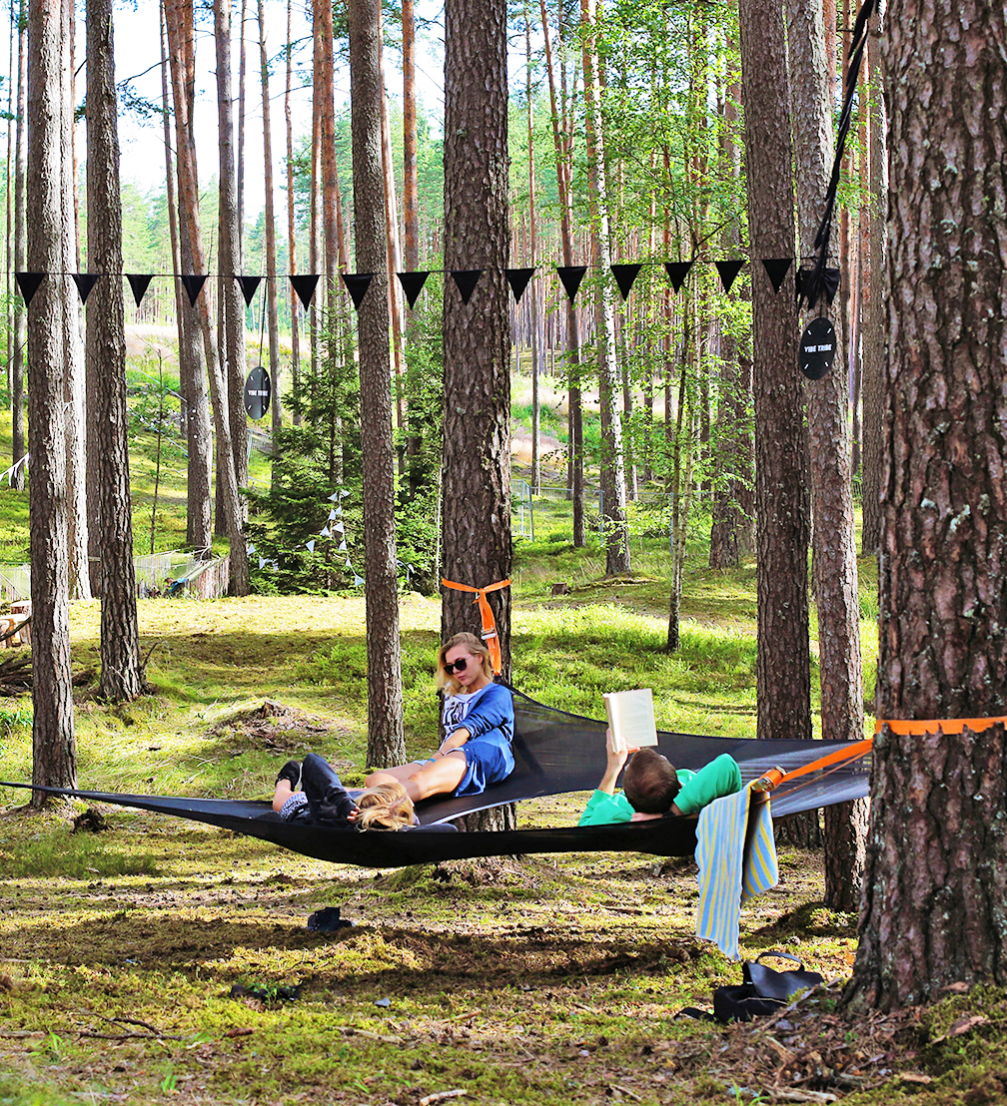 «Vibe Tribe». Photo by Astra Astrafeja
Astra Asafreja, a graduate of the Functional Design Department of the Art Academy of Latvia, has created a hanging lounger «Vibe Tribe». It is suitable for up to six nature–loving friends or family members who wish to relax, swing and have a chat above the ground.
The idea of «Vibe Tribe» came to Astra during her exchange studies in Portugal: «While spending time in surf villages with local freethinkers and positive travellers and watching the beach parking lots fill with campers and vans, I decided to create a hanging lounger for relaxation, which could be suspended between the vehicles. A platform that would ease the communication creating good vibrations between the people I met by the ocean,» the author tells of her work whose main idea is to «connect nature, people and moments».
The power of nature, the four cardinal directions, mobility, circle as a symbol of eternal energy and relationships between humans and nature are the keywords Astra uses to describe the «Vibe Tribe» lounger. For the installation of the lounger, four tie points are needed — on trees or poles in one's yard, forest or recreational zones in the city. Last weekend Astra's work was tested at the sports, music and creativity festival «Playground».
The base form of «Vibe Tribe» is a suspended quadrangle with a circular hole in its center. Astra explains that sitting in a circle was considered a sacred action and had a significant role in many rituals in various times and cultures, while the choice of the harmonious shape is also very rational — the communication is more pleasant when everybody can see each other.
«Vibe Tribe» loungers are suspended with adjustable polyester straps. The base material is linen mesh with PVC coating. The lounger is light, stable, safe and can be used in all weather conditions. Up to six people can fit in a «Vibe Tribe» thanks to the high load resistance of the material. The lounger is almost transparent, thus giving its users an even more exciting experience, while lying between the sky and the ground.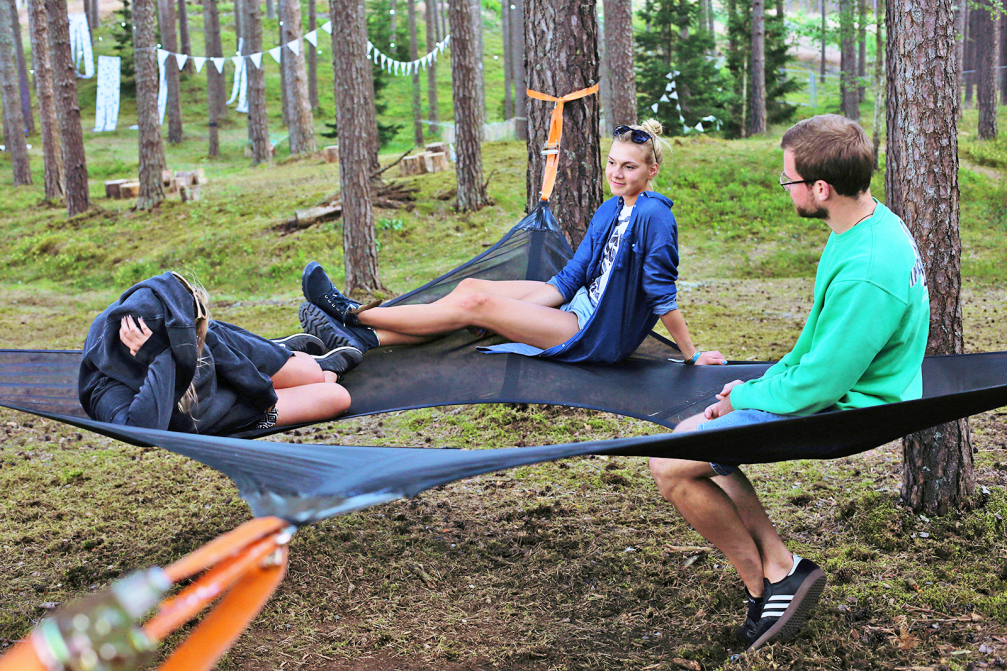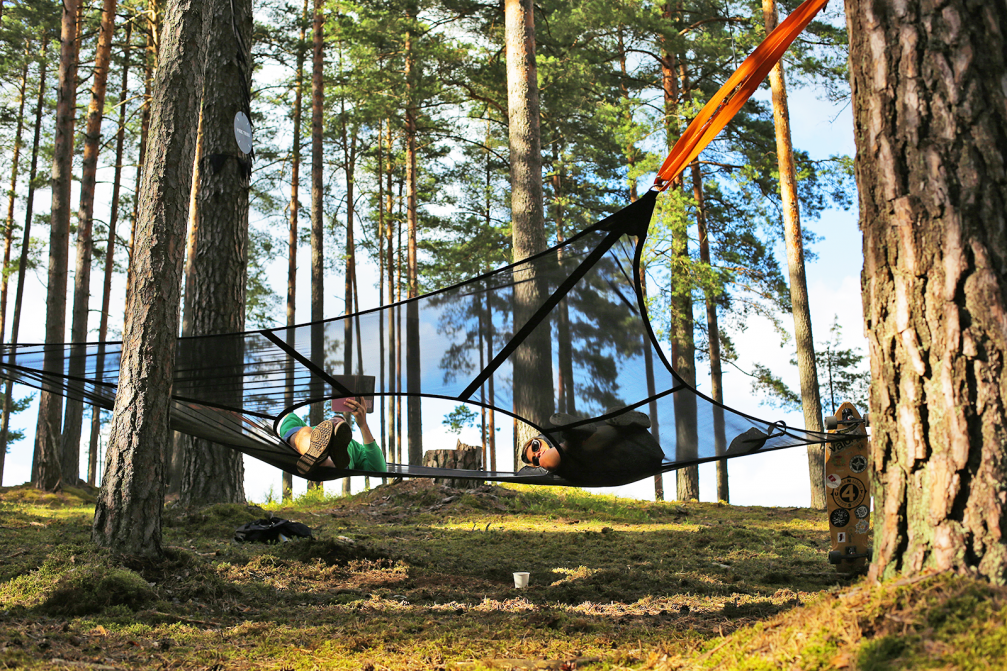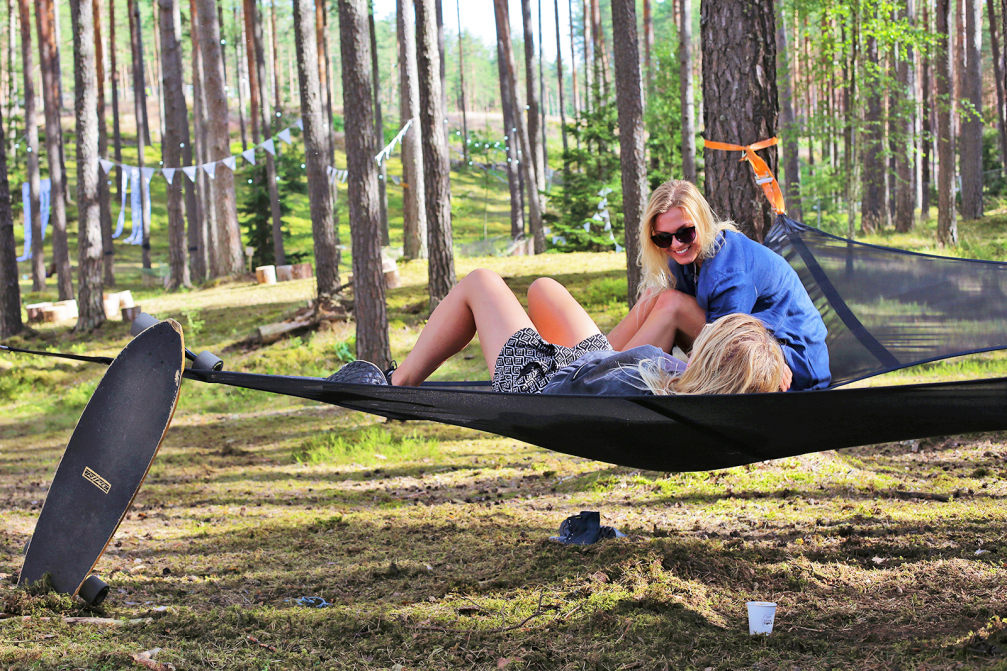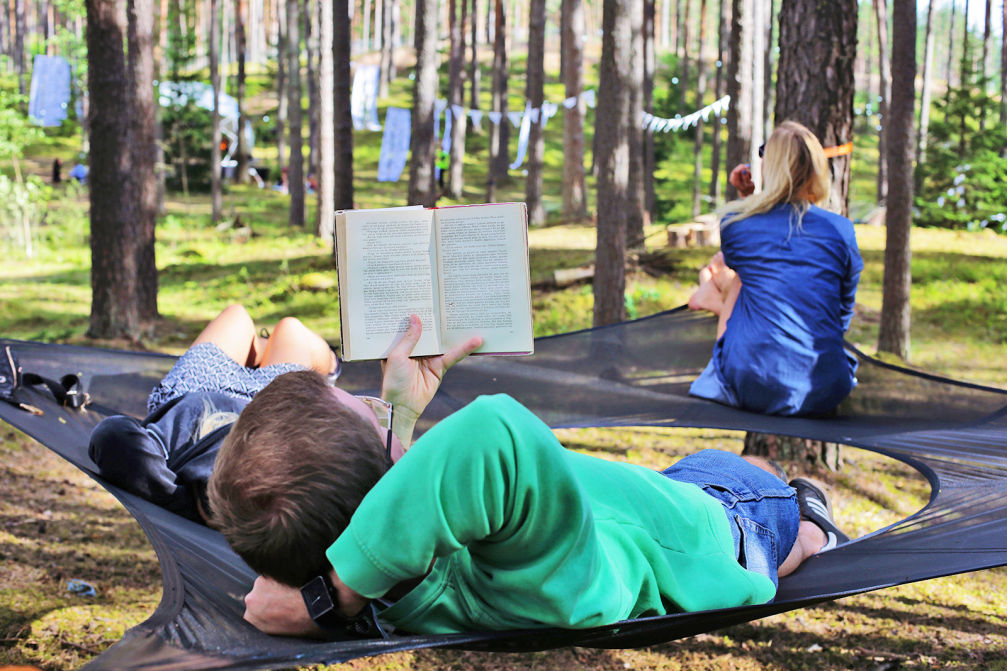 Astra Asafreja's master's project was supervised by Aija Freimane, Assistant Professor at the Art Academy of Latvia.