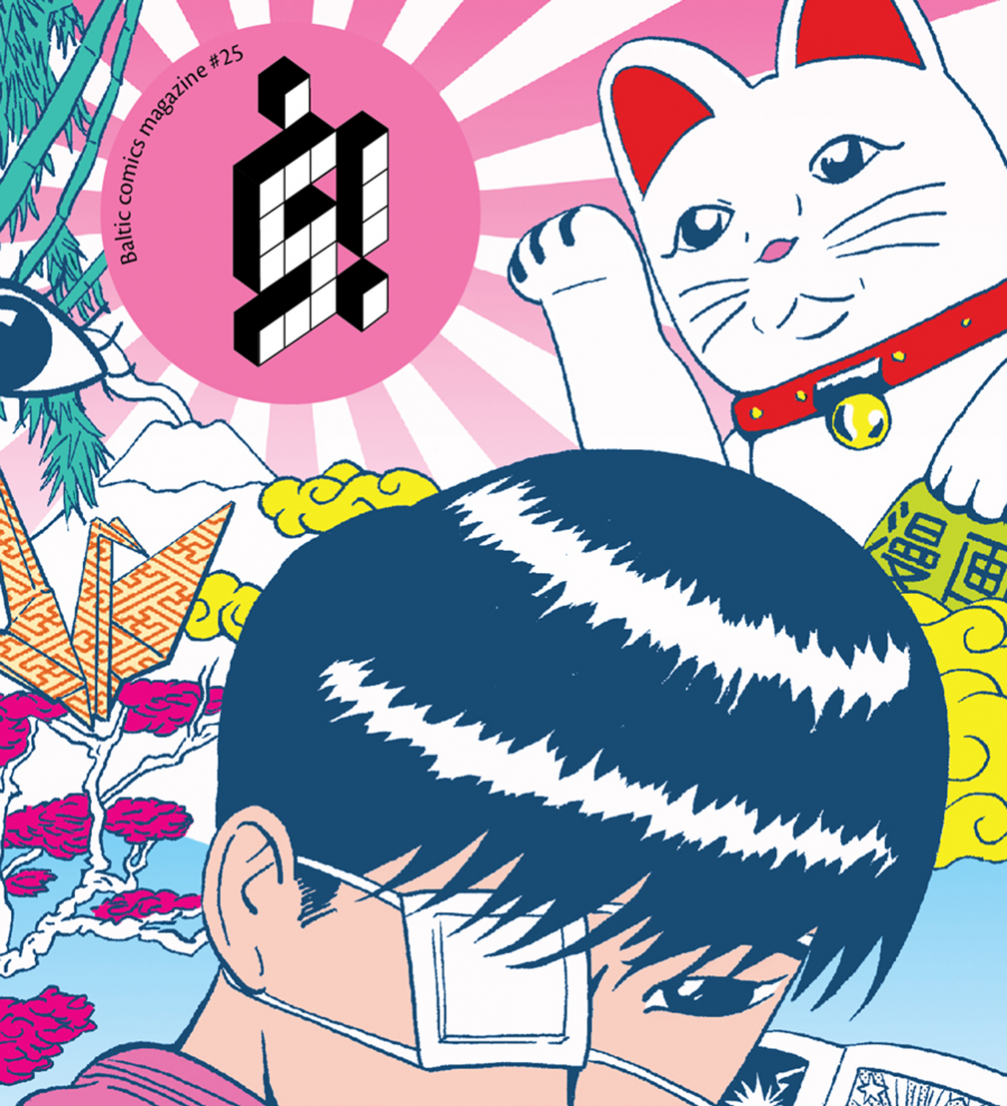 Cover illustration by Berliac
«Gaijin Mangaka», the 25th issue of the comic culture magazine «š!» has just been released, and this time its 164 pages feature visual stories, inspired by Japanese comics. Using various styles and techniques, they have been created by fifteen international comic artists.
Sanita Muižniece, a representative of «kuš!» publishing, reveals that the latest «š!» issue is special because the artists have turned to an interesting trend of the Western comic world. It features works by illustrators whose creative style has been strongly influenced by Japanese comics, starting from popular mainstream manga to seldom alternative works.
This time there are no Latvians among the artists, while all invited authors from Europe, North America and South America have either grown up reading manga or discovered this type of comics later, therefore each comic has its own visual style and content.
The fifteen authors of the latest «š!» are: Andrés Magán (Spain), Aseyn (France), Ben Marcus (USA), Berliac (Argentina), Daylen Seu (USA), Dilraj Mann (UK), GG (Canada), Gloria Rivera (USA), Hetamoé (Portugal), König Lü.Q. (Switzerland), Luis Yang (Spain), Mickey Zacchilli (USA), Nou (USA), Vincenzo Filosa (Italy), xuh (Poland). In the foreword Paul Gravett, British comic researcher and curator, gives an introduction to the above-mentioned artists and their favourite Japanese comics.
«š!» Nº25 «Gaijin Mangaka» is available online.