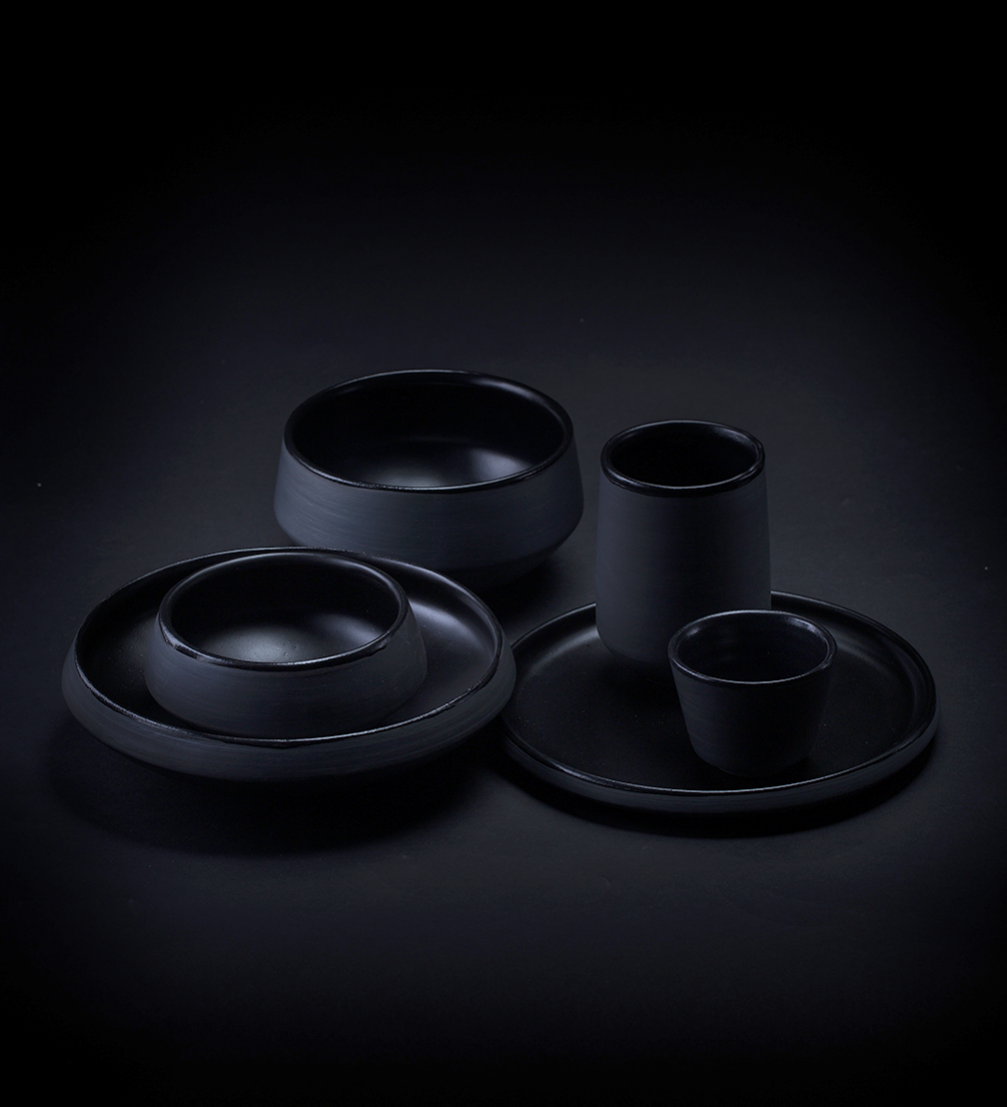 Ceramic tableware manufacturer «Vaidava Ceramics» has launched a new collection «Eclipse», created in collaboration with ceramic artist Laima Grigone. It is darker than black and demonstrates the brand's ability to blur the borders between traditions of craftsmanship and contemporary design. In June, «Eclipse» was presented at the «Interior Lifestyle Tokyo 2017» fair in Japan.
The black tableware collection «Eclipse» is the first one that has resulted from «Vaidava Ceramics» collaboration with ceramic artist Laima Grigone who also has her own brand «Laima Ceramics». Laima emphasises that the aim of her work is to create handmade items that stand out and bring «a quiet beauty» into the world full of mass produced objects.
The creative process on the «Eclipse» tableware collection lasted more than a year, from the first sketches and concepts to the prototypes. The collection is inspired by Nordic nature, where rough meets gentle, and it is made from Latvian clay using the ancient technique of applying Terra Sigillata. The tableware is glazed and tempered at 1000 C and is safe to use it in oven, microwave and dishwasher.
The first time a wider audience was able to see the new collection was at the Latvia's national stand at the «Interior Lifestyle Tokyo 2017» fair in Japan. The feedback was positive: «Japan is our first market outside Europe. There people are familiar with clay as a material and they have centuries long traditions in terms of various ceramic styles, forms and techniques. We thought that it would be hard to surprise Japanese public that has seen so much, but when we received many compliments for our work, our thoughts changed. As a result, we have a cooperation agreement with a distributor and we are hoping to send the first orders to Japan soon,» says Guntars Sticers, co–owner of «Vaidava Ceramics».
In Latvia, the presentation of the new «Eclipse» collection will take place in the end of August at the concept store «Riija» in Riga.