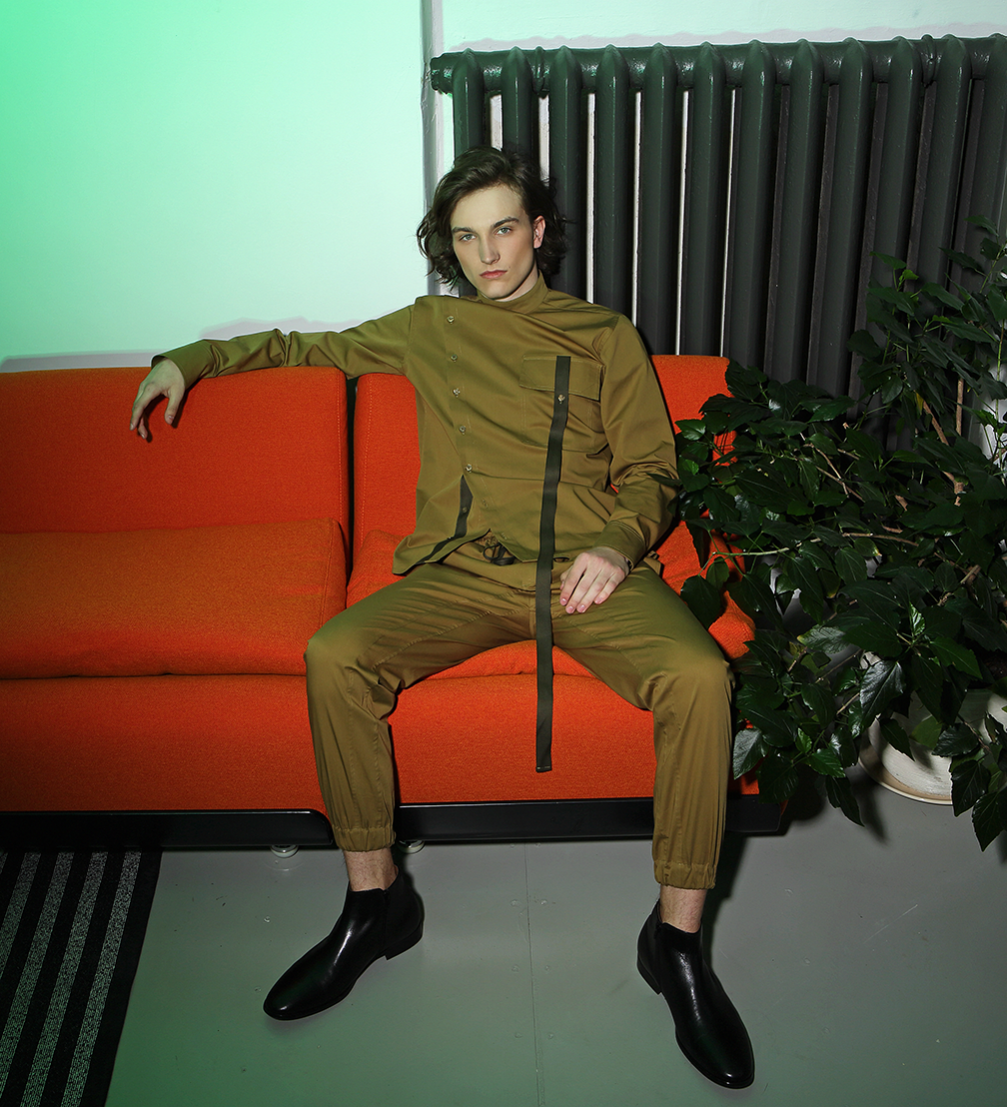 Style by Anita Altmane, photo by Ļena Ņeženceva
The Autumn–Winter 2017/2018 collection by the fashion brand «Talented» celebrates the life and style of the American aviation pioneer and feminist icon Amelia Earhart. It features both bold, feminine ruffles and ascetic elements of aviator's style.
The fashion designer behind «Talented», Indra Komarova, explains that the Autumn–Winter 2017/2018 collection was inspired by the most important woman in aviation — Amelia Earhart. She was the first female aviator to fly solo across the Atlantic Ocean, never stopped at what she had achieved and also had a great sense of style. Because of her, this collection is inspired by 1930s fashion and vintage aviator costumes. It combines feminine elegance with Earhart's favourite tomboy style.
The designer Indra Komarova has added silk, viscose crepe and jacquard to her favourite cotton fabrics and returned to such forgotten silhouettes as godet and swirl skirt. The collection consists of skirts, blouses, dresses, as well as elements of man's fashion — trousers, shirts, parkas. It also features a silk scarf in a stylised camouflage pattern.
The Autumn–Winter 2017/2018 collection is available at «Paviljons» concept store and online. Currently, Indra Komarova is getting ready for «Talented» Spring–Summer 2018 collection's fashion show, which will take place on October 28 in Riga.