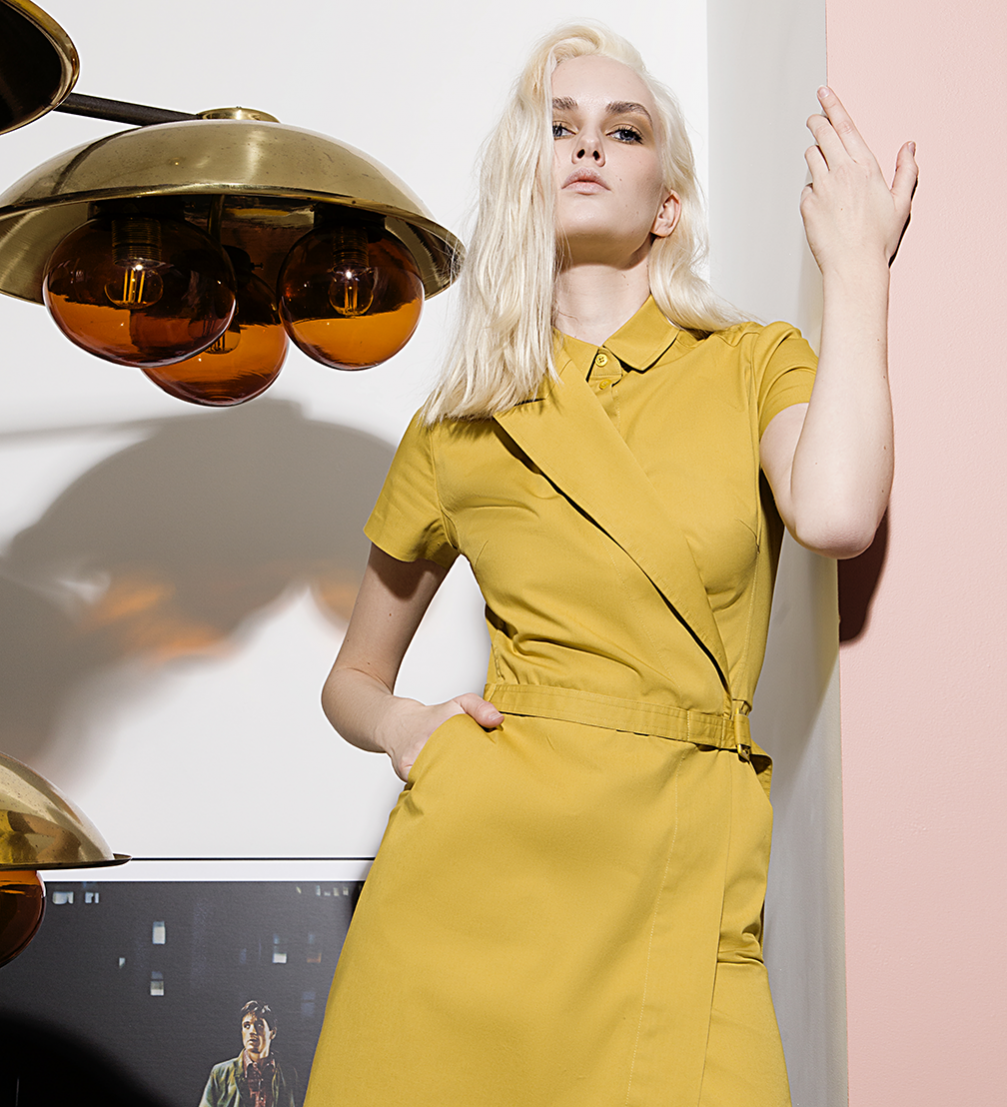 Style by Anita Altmane, photo by Olga Jakovļeva
In the new Spring–Summer 2019 collection the designer behind the fashion brand «Talented» Indra Komarova merges the functional and the decorative, as well as experiments with asymmetry.
«The Spring–Summer 2019 collection is about a merger. Things and processes blend together making functional errors. Accelerated time acts as a centrifuge and makes our habitual boundaries blurred. Clothing in this context starts to create a new meaning, the decorative and functional lives closer than ever,» designer Indra Komarova describes the latest collection by «Talented».
She combines a jacket with a bag, trousers with a fanny pack while breaking down boundaries between what is decorative and what is strictly functional. At the same time, the designer continues to search for the ideal placement of her beloved ruffles that have been used also in previous collections. While the novelty is the unprecedented use of asymmetry. Since «Talented» was born out of Indra's shirt brand «I'm Your Shirt» in 2017, the details of a shirt now continue to live in dresses and blazers. The Spring–Summer collection is created out of natural materials such as cotton and linen, often used by «Talented». The colour palette is classic — white, beige, khaki, red, blue and black, leaving the main role to texture and volume.
The garments of «Talented» Spring–Summer 2019 collection can be purchased from the brand's online store.