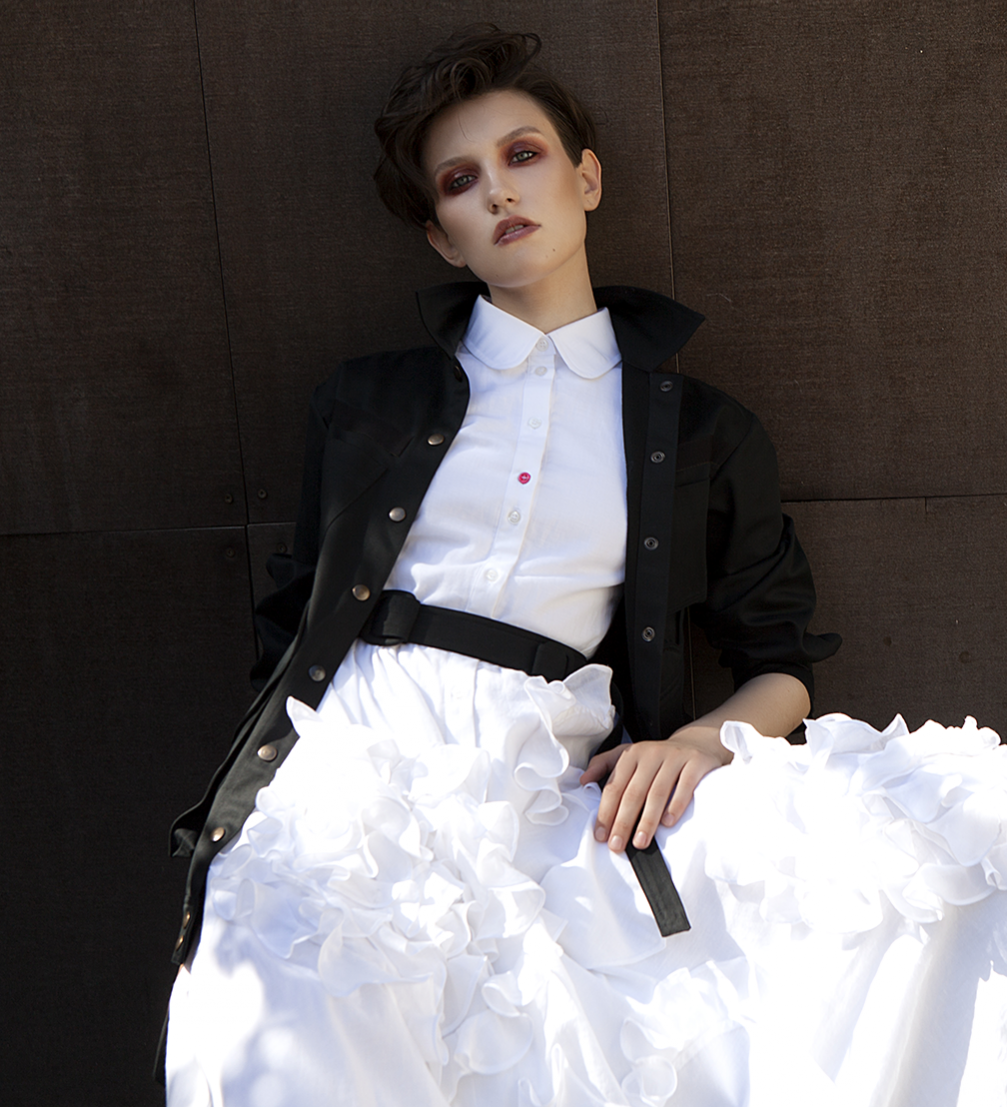 Photo by Olga Jakovļeva, style by Anita Altmane
The Autumn–Winter 2018/19 collection by «Talented» is inspired by love letters soldiers sent to their significant others. In the new collection designer Indra Komarova mixes military style with romantic accents.
Stories Editorial September 18, 2018
The main theme and the source of inspiration of the Autumn–Winter 2018/19 collection by «Talented» are love letters from the front. They symbolize yearning and expectations, power and vulnerability at the same time. Indra Komarova, the designer of the brand «Talented», likes mixing of contrasts; and, in this collection, one can find them in colours, textures and silhouettes. The functional military clothing as a source of inspiration dominates almost all garments by the designer, while in this collection, it is combined with romantic details such as heart–shaped pockets and frills.
During the last Riga Fashion Week, «Talented» presented its new collection in an unusual way. Instead of music in the background, the attendees were invited to listen to the love letters of men of various nationalities. Indra believes that the fashion show is similar to a theatre and the story can be told more fully by using various techniques. «I usually spend a lot of time choosing music and I do it very carefully, but this time I experimented by mixing texts with different background noises. The letters came from different centuries and authors but they were all about the same — love, concern, fear. In this emotional atmosphere, the story behind the garment becomes more powerful,» the designer recalls the fashion show. The sound effects were made in collaboration with the emerging sound artist Irēna Broka.
The Autumn–Winter 2018/19 collection by «Talented» is available online, as well as in design stores «Awake Riga» and «BOLD» in Riga, and «32 Boutique» in Jūrmala.