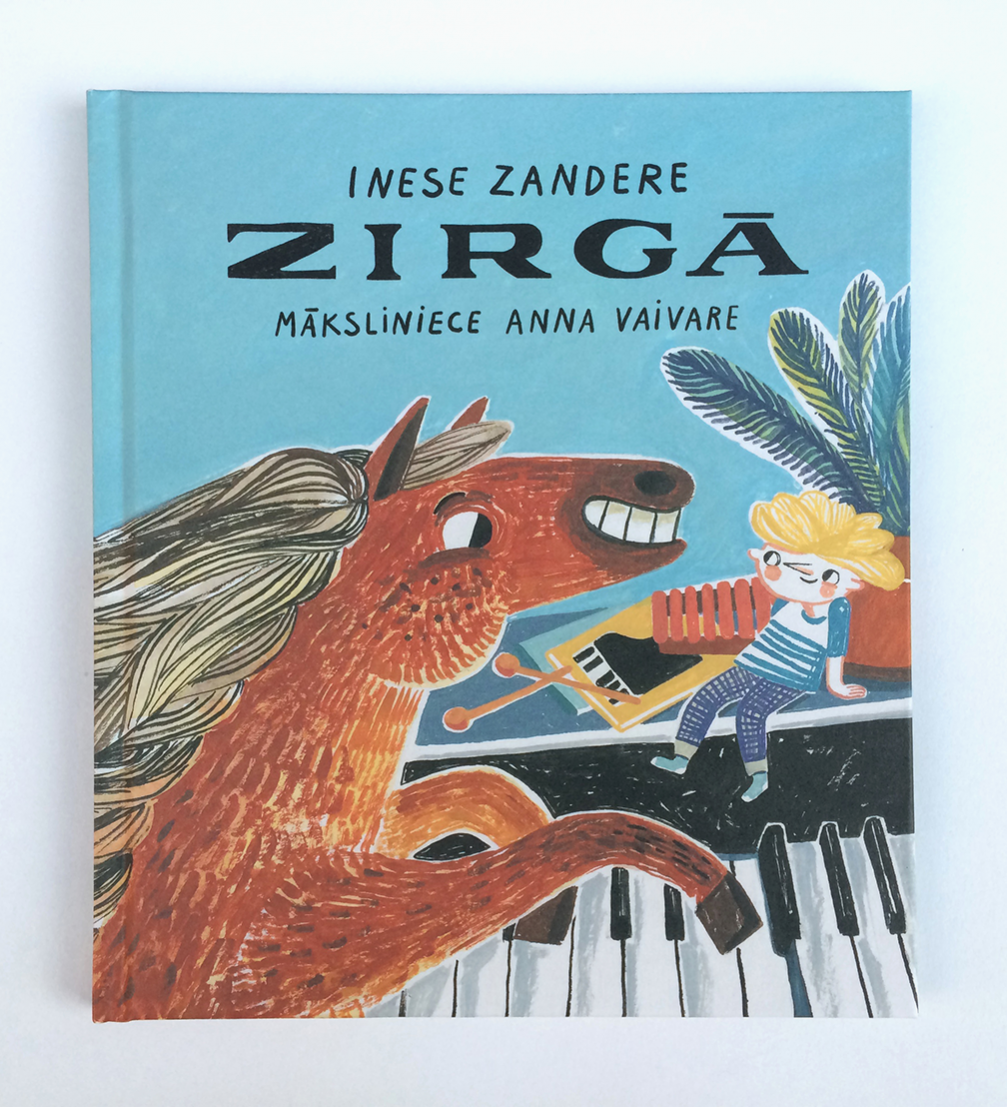 Illustrations and photo by Anna Vaivare
The publishing house «Liels un mazs» has released a new book «Zirgā» («Riding High») for pre–schoolers and young school–age children, written by Inese Zandere and illustrated by Anna Vaivare.
The book «Zirgā» by the publishing house «Liels un mazs» tells a story about a child's heady flight of fantasy, initiated by the black–and–white piano keys and the opportunity to create sounds.
«While writing, I looked at the old piano I have lived with since the very first day of my life. When I was a child, I used to look at it not only from the outside. Not only I used to imagine what could hide in it, but also hid various things in the piano without the parents knowing,» says Inese Zandere. «But in the story, I also wanted to hide the notions of different rhythms and paces, using different horse gaits, natural and trained, with a certain leg sequence and the number of taps. The movements of a trained horse legs are definitely similar to the right choice of fingers when playing the piano. However, for this horse and this boy the most important thing is the freedom of imagination,» she continues.
The artist of the book is Anna Vaivare, a professional architect that regularly publishes comics in the comic anthology «š!». Although she is relatively to children's book illustration, her illustrations for the poetry book «Saputrotā putra» by Leons Briedis have been awarded the International Jānis Baltvilks Prize 2016. The artist's work features vivid, intense colours, sharp gouache and watercolour strokes, dynamic composition, unusual viewpoints and carefulness. The designer of the picture book «Zirgā» was Artis Briedis.
The book «Zirgā» can be purchased at the publishing house «Liels un mazs», Tērbatas iela 49/51–12, Rīga, as well as on its homepage and in bookstores.