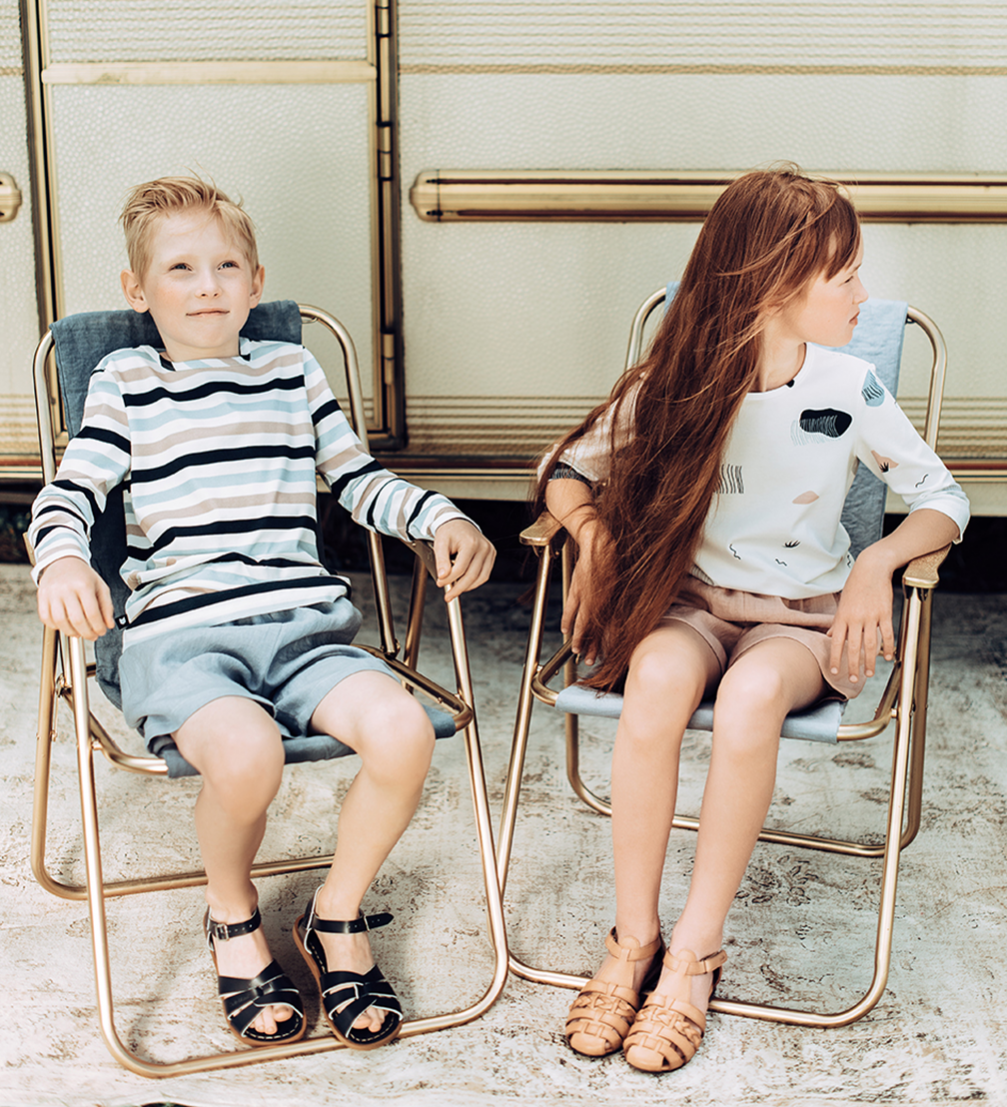 Continuing to address the issues of nature protection and endangered animal species, kids clothing brand «Hebe» has launched its new Spring–Summer 2018 collection.
By choosing thematic fabric prints, the kids clothing brand «Hebe» is advocating for the protection of endangered animal species. «Nature is not to be tamed, but to be experienced by the curious and adventurous — the eucalyptus–eating koalas, hyperactive lemurs, graceful zebras and the endangered big cats — tigers, among others, share our world and must be protected,» says representatives of the kids clothing brand «Hebe».
«Hebe» Spring–Summer 2018 collection is an ideological continuation of the previous collection «Footprint» and is devoted to the issues of deforestation, climate change and unreasonable and harmful human actions. Therefore, collection's garments feature prints of the endangered animals and eye–catching expressions to raise awareness. The dominant colours are dusty pink, pale beige, soft grey and light blue. The designer of the collection is Inga Blumberga, founder of «Hebe».
With pleasing aesthetics, excellent quality and a comfy fit, «Hebe» takes pride in clothing that does not harm nature and is fair to its makers. All garments are produced locally in Latvia, using 90% GOTS certified organic cotton, for the love and care of children, aged 0 to 14.
The garments by «Hebe» are available all over Northern and Central Europe, Baltics, as well as Russia, Canada, Australia and the United Arab Emirates, and Japan. The label complies with the CPSC standards mandatory in the United States market that proves that the products are safe, its elements and paint used for prints do not contain lead or other harmful metals and chemical compounds.