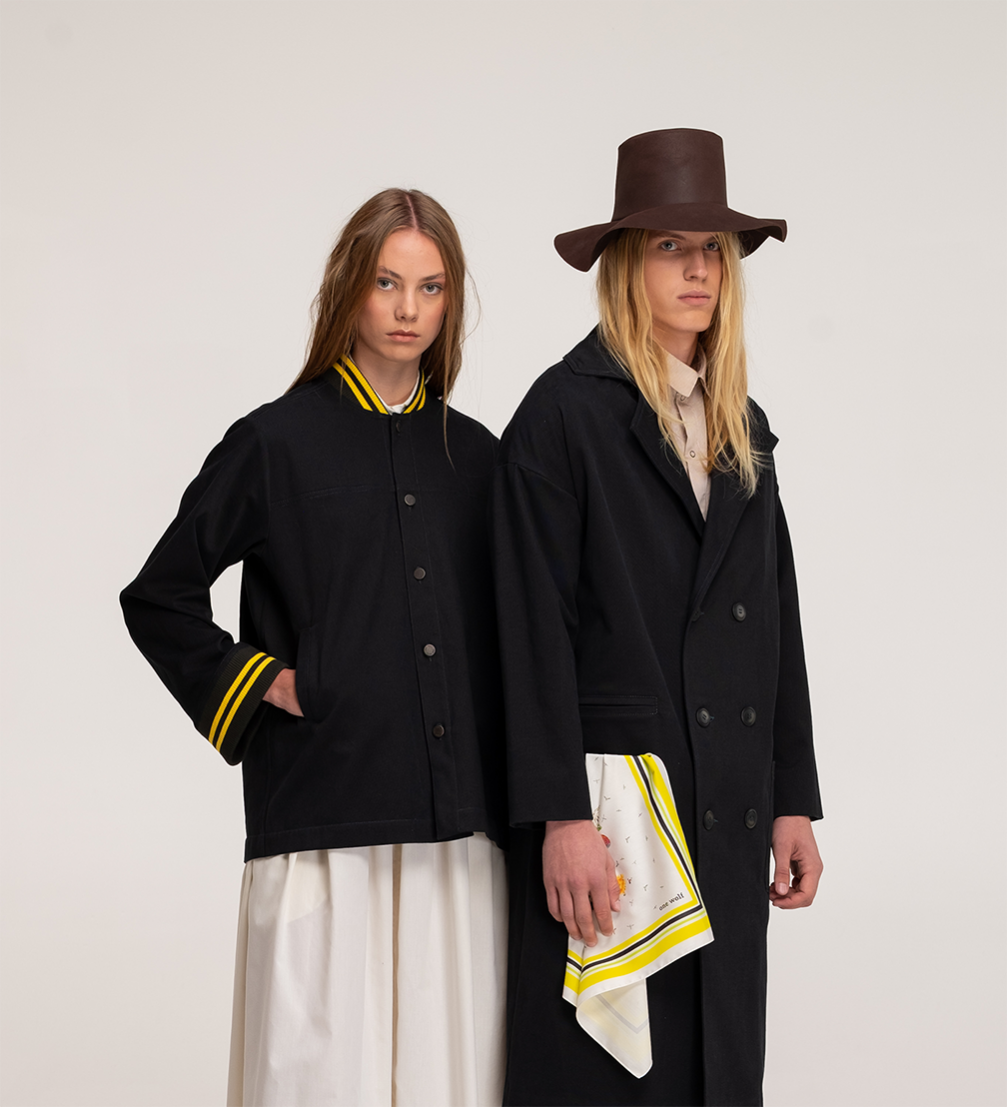 This autumn has been busy for the fashion brand «One Wolf». It presented the latest Spring–Summer 2019 collection «Mushroomer» during the Riga Fashion Week and also opened a new store in the Old Town of Riga.
Stories Editorial November 29, 2018
In October, the fashion brand «One Wolf» took part in the Riga Fashion Week with its new Spring–Summer 2019 collection «Mushroomer». The inspiration of the collection comes from the story of the forest and wild mushroom gathering which is a phenomenon of the cultural heritage of Latvia.
«The character of the collection reflects the long-lasting tradition and love for the forest, incorporating historical dressing habits as well as the modern wardrobe principles. To emphasize the closeness to the nature a combination of different cotton materials is used in the collection. Specially designed accessories, such as hats, belts, bags, and handkerchiefs, complemented the garments. Prints of forest plants, berries and mushrooms are essential elements of the collection and the materials of different textures and colour palette of browns, greens and greys bring the wearer closer to the woods,» explains designer of «One Wolf» Agnese Narņicka.
The collection «Mushroomer» is available for pre-orders at brand's new store, Laipu iela 2/4, Old Riga. According to the co-owner of the brand Sarmīte Mickeviča, the new location is more spacious and gives more opportunities to introduce tourists to Latvian fashion design. The boutique offers «One Wolf» current Autumn–Winter collection «Lack of» brand's jeans, sweatshirts, and t-shirts, as well as bags by Latvian designers «ERER» and «June9».
The garments by «One Wolf» are available at stores in Latvia, Estonia, Lithuania, the Netherlands, Belgium, France, Austria, Japan, the USA and on brand's online store.